In a strategic move to assert dominance in the emerging global Artificial Intelligence(AI) race and compete with the United States, Chinese tech companies are making a bold entrance by introducing their own generative AI language models to the public.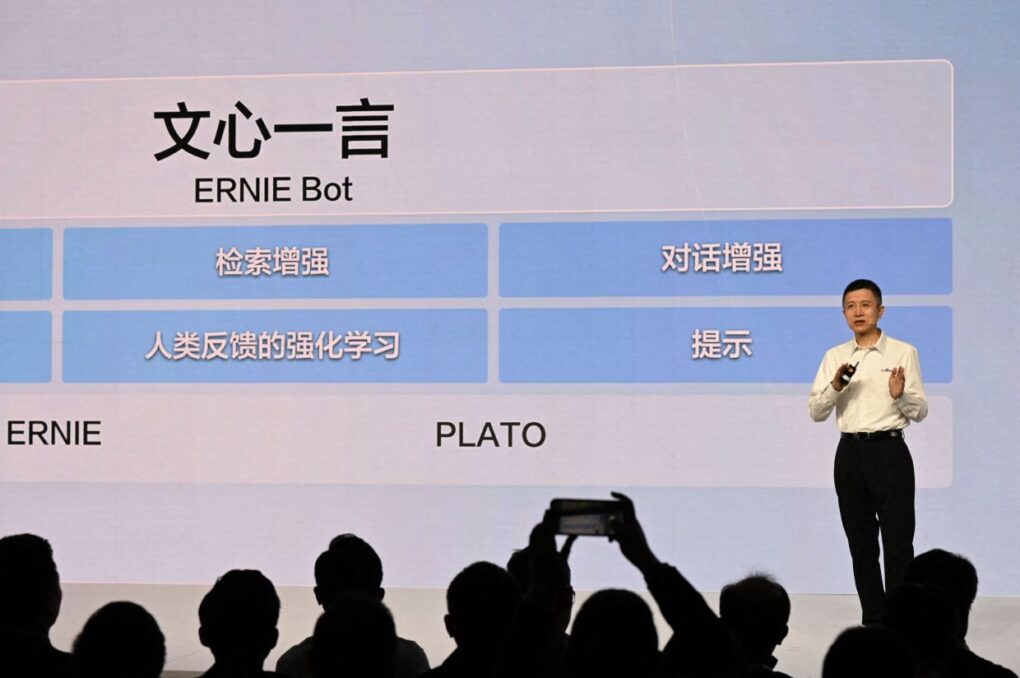 Baidu Inc, SenseTime Group, Baichuan Intelligent Technology, Zhipu AI and MiniMax are among the frontrunners that have unveiled AI chatbots following government approvals. These landmark steps not only highlight the increasing significance of AI but also exemplify China's determination to not be left behind in this sector of technological innovation.
Baidu, often referred to as China's equivalent of Google, recently announced the full-scale accessibility of its ChatGPT-like chatbot, Ernie Bot. Likewise SenseTime, a reputable name in the AI sector, has unleashed its own version of chatbot, SenseChat for the general public. This strategic move aligns with China's government push to expand the use of AI products, intensifying the competitive landscape between China and the US and other competing nations in this cutting-edge domain.
What sets China apart from many other countries is its rigorous regulatory process for AI technology. In a bid to ensure data security and responsible AI practices, China mandates that companies undergo meticulous security assessments and receive clearance before introducing mass-market AI products. This distinctive approach highlights the nation's commitment to safeguarding user data and fostering a climate of ethical AI deployment while also ensuring businesses get to grow.
Amid rising concerns about data privacy and cybersecurity, five prominent Chinese tech companies have successfully navigated this stringent regulatory landscape. Baidu and SenseTime, along with AI startups like Baichuan Intelligent Technology, Zhipu AI and MiniMax have started on their journey to bring their advanced language models to the public.
The positive reception to these launches has translated into significant market gains. In the Hong Kong trade market, both Baidu and SenseTime have experienced notable surges in share prices. This enthusiastic market response underscores the high expectations and confidence surrounding these companies' forays into the AI sector.
One key allure of being an early entrant into the AI sector is the distinct advantage of fine-tuning products based on real-world user feedback. A prime example of this is Baidu's Ernie Bot, which skyrocketed to the top spot in Apple's App Store's free app category in China almost immediately after its launch. This early success exemplifies the strategic significance of early adoption and rapid iteration and listening to customer feedback.
China's aspirations in the AI domain extend beyond immediate market gains. With a steadfast vision to become a global AI leader by 2030, the nation is committed to fostering a holistic technological ecosystem that promotes innovation and sustains economic growth. The recent greenlighting of AI products by the chinese tech companies represents a pivotal step toward achieving this ambitious goal.
However, China's AI ambitions are not limited solely to chinese tech companies. The regulatory emphasis on responsible AI and the endorsement of ethical sourcing and supply chains indicate a comprehensive approach to technology development. As China continues to forge ahead, industry analysts speculate that the AI sector may witness a period of consolidation, favoring established chinese tech companies with robust technological infrastructure and a keen understanding of the market.
Chinese tech companies hope to balance the global scale in the AI race.
In summary, China's emergence as a potent force in the AI landscape is underscored by robust regulatory support, technological breakthroughs, and a steadfast commitment to responsible innovation. The public unveiling of these advanced language models signifies a significant stride toward realizing China's overall AI ambitions. As the nation moves itself forward, it is poised to reshape the global technological landscape, carving out a prominent role in the evolving narrative of AI advancement with the aid of Chinese tech companies.