Table of Contents
Apple's recent announcement of the iPhone 15 Pro and Pro Max has sent waves through the tech world, and the reason behind all the excitement lies in the heart of these devices – the powerful A17 Pro chip. This isn't just another chip; it marks Apple's first-ever use of the "Pro" label, and it's manufactured using the cutting-edge 3-nanometer fabrication process, a first in the industry. At the core of the iPhone 15's unveiling, Apple placed a significant emphasis on the gaming capabilities this new A17 Pro chip brings to the table.
The true superpower behind the iPhone 15 Pro and Pro Max is the brand-new A17 Pro chip, meticulously designed to enhance the gaming experience. At its heart is a "pro-class" graphics processor (GPU) equipped with 6 cores, a configuration that boosts both performance and energy efficiency. What this means for gamers is that their favorite titles will run up to a staggering 20% faster, and for the first time ever, they'll experience hardware-accelerated ray tracing, resulting in graphics that look breathtakingly realistic, according to Apple.
The leap from the A16 chip to the A17 Pro is nothing short of remarkable. Apple has invested heavily in improving the GPU, understanding that gaming performance is a key differentiator in today's smartphone market. With the A17 Pro, they've not only boosted raw processing power but also incorporated advanced features like ray tracing. Ray tracing has been a game-changer in the world of gaming, providing lifelike lighting and reflections. The fact that this technology is now available on a mobile device is a testament to the progress Apple continues to make in chip development.
Apple's Unique Gaming Approach
In a gaming industry traditionally dominated by heavyweight competitors like PlayStation, Xbox, and Nintendo, Apple isn't looking to go head-to-head in a direct competition. Instead, their strategy is to build a platform that game developers will love and embrace. Tim Millet, Apple's Vice President of Platform Architecture, emphasized this approach, stating, "We're focused on the developers and the games they make. We're giving developers the tools they need to create awesome games."
This focus on developers is critical. Apple understands that for the iPhone 15 to become the ultimate gaming console, they need the support and creativity of game developers. By providing the necessary tools and resources, they aim to create an ecosystem where innovative and exciting games can thrive.
Kaiann Drance, Apple's Vice President of Worldwide iPhone Product Marketing, highlighted another crucial aspect of their strategy: ensuring the iPhone 15 Pro can handle high-demand games without overheating. Apple has invested in advanced cooling solutions and works closely with game developers to ensure the iPhone maintains peak performance during intense gaming sessions.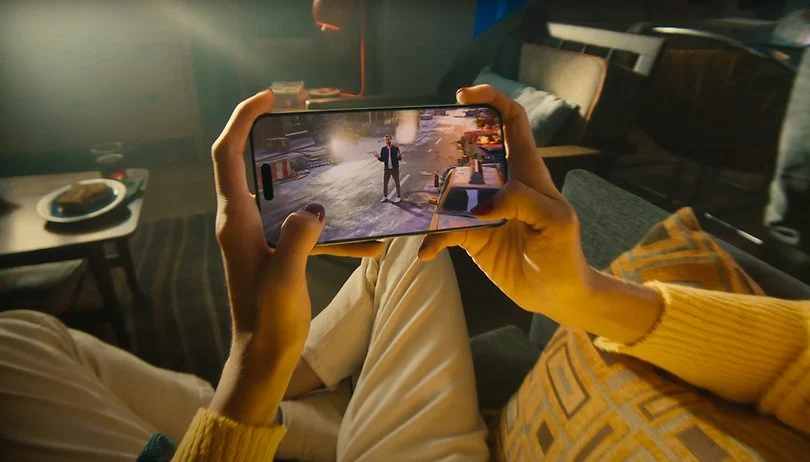 Optimizing the Gaming Experience
The iPhone 15 Pro isn't just about raw power; it's about creating a holistic gaming experience. Apple has incorporated clever display technology and GPU scaling into the device, allowing game developers to find the perfect balance between performance, quality, frame rate, and resolution with the A17 Pro Chip. This level of customization ensures that gamers can tailor their experience to suit their preferences.
Apple's approach is all about flexibility. Different gamers have different priorities. Some may prioritize graphics quality, while others may prefer a smoother frame rate. The iPhone 15 Pro caters to these varying preferences, giving players the ability to optimize their gaming experience.
Jeremy Sandmel, Apple's Senior Director of GPU Software, summed it up perfectly: "The best game console is the one you have with you." Apple firmly believes that the iPhone 15 Pro is poised to become the best game console, accessible wherever you are.
Challenging Gaming Giants: A17 Pro Chip
The big question that remains is whether Apple can truly take on the giants of the gaming industry with its flagship iPhone 15 Pro. While their approach and technological advancements are promising, it's a formidable challenge. Established gaming consoles like PlayStation and Xbox have dedicated fan bases, extensive libraries of exclusive games, and strong industry relationships.
However, Apple's entry into the gaming arena shouldn't be underestimated. They have a massive global user base, a reputation for innovation, and a history of disrupting industries. If they can successfully execute their strategy of empowering developers and delivering a top-notch gaming experience, the iPhone 15 Pro could indeed become your ultimate gaming companion on the go.
Apple's introduction of the iPhone 15 Pro and Pro Max, powered by the groundbreaking A17 Pro chip, signals their bold ambitions in the gaming world. With a focus on empowering game developers, optimizing performance, and providing a customizable gaming experience, Apple aims to carve out a unique space in the gaming industry. Whether they can challenge the established gaming giants remains to be seen, but their approach and technological advancements make the iPhone 15 Pro a device to watch for gaming enthusiasts.