The action only against madrasas, why not gurukuls: AIMPLB
Fears "targeting" of madrasas in UP and Assam; claims madrasas provide free education to a large number of underprivileged students and also teach non-theological subjects.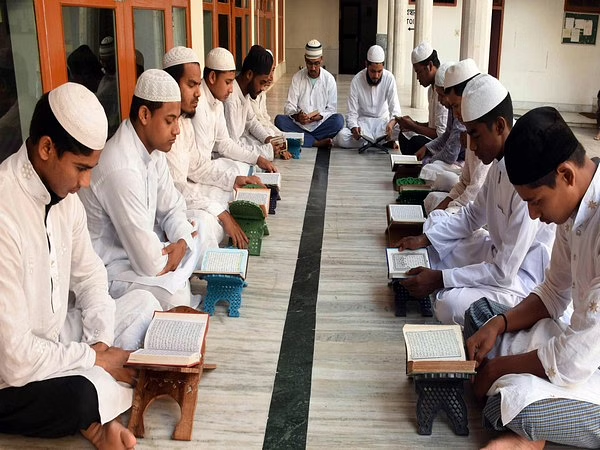 Highlights
AIMPLB executive member Qasim Rasool Ilyas said madrassas are being targeted.
Ilyas said – there is no clear estimate of the total number of madrasas in UP.
The UP government has asked for a survey to collect information related to madrassas in the state.
The Uttar Pradesh government's intention to examine unrecognized madrasas in the state has drawn criticism from THE ALL INDIA MUSLIMS PERSONAL LAW BOARD (AIMPLB), who claim that this is part of BJP-ruled states' "targeting" of these institutions.
"Madrasas are being targeted… whether they are in Assam or Uttar Pradesh. This is true even when minority institutions are legally protected. The government of Assam has even gone so far as to bulldoze a few of the smaller madrasas while transforming others into schools. If the issue is that of suppressing religious education and promoting secular education instead, then why isn't the government taking the same action against gurukuls? They are allowed to run freely," stated Qasim Rasool Ilyas, executive member of the AIMPLB.
The Yogi Adityanath government in Uttar Pradesh has announced a survey of the madrasas to find out more about the faculty size, curriculum, and basic amenities offered.
Ilyas said that there is no precise estimate of the total number of madrasas in Uttar Pradesh, but thousands are most certainly present given that the Sachar Committee study stated that about 4% of Muslim youngsters attended them. According to the AIMPLB, the Sachar Committee's estimate was "grossly underestimated" in and of itself. The figures are anticipated to have increased numerous times after the panel's report was submitted in 2006.
Ilyas described the structure of Islamic education, stating that it was spread primarily through three different types of institutions: mastabas, which are religious classes held in masjids for several hours each day; smaller madrasas or hifz, where younger students up to the age of 8 to 10 years are taught to memorize the Quran; and aalimiyats or bigger madrasas, where students are taught Islamic ideology, the interpretation of the Quran as well as the word of Prophet Mohammad and other theological matters. Many madrasas are linked with the Madrasa Board primarily at the level of aalimiyats and get grants and partial funding from state governments, according to Ilyas.
He added that there are Madrasa Boards in Uttar Pradesh, West Bengal, Assam, and Bihar.
"The community raises money to support the operation of madrasas that are not financed by the government. Free of charge are the tuition, boarding, and meals. This guarantees that low-income students can study, much to how the introduction of the mid-day food programme increased enrollment. In that regard, the government's action against madrasas is ineffective because it only adds to their workload in terms of making sure that children are enrolled in school, as required by the Right to Education Act," claimed Ilyas.
He continued, "The AIMPLB is also concerned that state government action against madrasas won't be limited to the little bodies." The programme will progressively spread to the larger madrasas where students are also taught "secular" topics including Math, English, Hindi, and Social Sciences. Students from these madrasas are typically accepted into colleges at universities like Jamia, Jamia Hamdard, and Aligarh even though they are not associated with boards like the CBSE. In these madrasas, students frequently receive instruction in skill development as well. A polytechnic, for instance, operates under Deoband. Therefore, it is not a valid argument to claim that these students are disadvantaged just because they attend madrasas, the speaker added.
Ilyas also made a connection between the behaviour and "divisive policies," keeping elections in mind. Not only madrasas but also areas like Karnataka, where elections will take place the next year, have generated and will continue to raise concerns about the Muslim minority. Both the installation of a Ganesh idol and the performance of Ganesh Puja were demanded at an Idgah. The government will continue to create problems about Idgahs and the wearing of the hijab since it is aware that a strategy on the development plank cannot help it win elections. The BJP operates in this manner.