AIMIM seeks permission from Municipal Corporation to celebrate Tipu Jayanti at Idgah Ground. The Municipal Corporation grants permission to the AIMIM.
The All India Majlis-e-Ittehadul Muslimeen (AIMIM) and some others approached the Municipal Corporation to seek permission to celebrate Tipu Jayanti at Idgah Ground in Karnatak Hubli. Recently, the Idgah ground was in controversy over the Ganesh Chaturthi celebrations.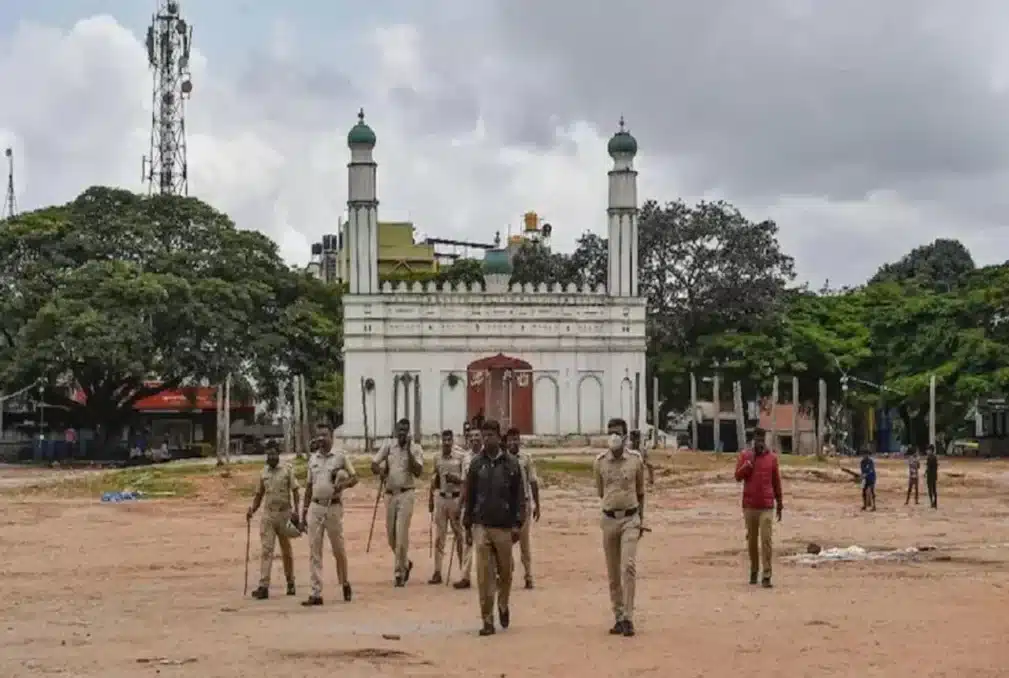 The BJP-ruled Hubli Dharwad Municipal Corporation grants permission applications submitted by AIMIM and Samata Sainik Dal.
The decision to grant permission to celebrate Tipu Jayanti was taken in a meeting that was attended by all stakeholders, members, and the chairperson of the civic body's standing committee.
Apart from Tipu Jayanti, the cooperation also approved Veerarani Onake Obavva Jayanti and Bhakta Kanakadasa Jayanti celebrations at the ground, both falling on Friday. This will be the first time that the disputed ground will be the venue for multiple events back-to-back.
Earlier, as per the court order, only Muslims were allowed to offer prayers twice a year before the Karnataka High Court, but this year Ganesh Utsav was allowed.
A press statement by HDMC said that the events were allowed with certain restrictions. The organizers will have to conclude the program between 10:00 a.m. and 12:00 p.m. with proper permission from the police. The organizers have been allowed to display Tipu Sultan's photographs but barred from putting up any potentially controversial banners or images in the vicinity.
After coming into power, the BJP stopped the celebration of Tipu Jayanti. When the local Muslim body Anjuman-e-Islam (AEI) refused permission to hoist the tricolor at the Idgah ground in 1992, the movement to hoist the national flag intensified.
Then the Congress government backed the AEI and maintained that the national flag could not be hoisted on the controversial land.
BJP Leader Uma Bharti was arrested on her way to Idgah Ground, after which thousands of people gathered, and the protest turned violent. Four people were killed and more than a hundred were injured in police firing.
The issue was resolved after the JD came to power in the state under H.D. Deve Gowda's leadership. The government convinced the AEI management to hoist the tricolor at the controversial site in 1995.
Read more:https://asianatimes.com/no-ganesh-chaturthi-at-bengalurus-idgah-maidan/