AI's carbon footprint is going to become a key issue in the coming months and years. Should it be ignored or regulated?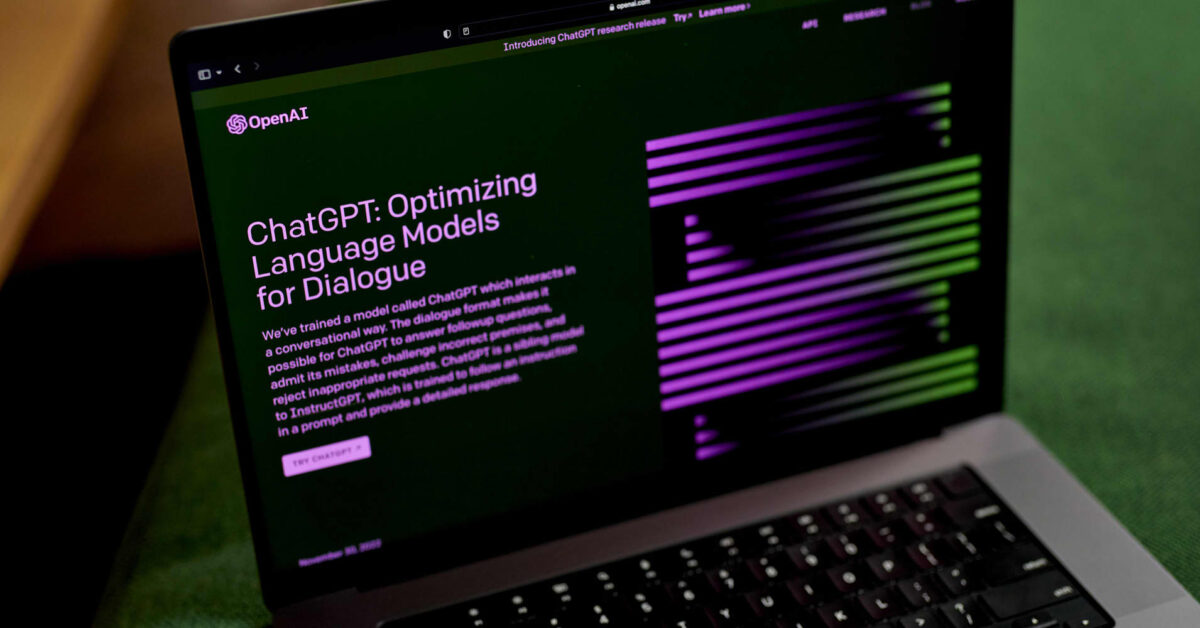 In our digitally driven world, data centers serve as the backbone of our connected existence. Yet, the rapid rise of artificial intelligence (AI) has cast a looming shadow over these data centers, raising profound questions about their environmental impact in the short and long term. By 2025, forecasts suggest that the IT industry could consume up to 20 percent of the world's electricity and spew out nearly 5.5 percent of the planet's carbon emissions(ergo AI's carbon footprint). It's a dark cloud hanging over tech's unrelenting push forward in order to achieve its objectives.
The AI industry's carbon problem primarily revolves around two essential phases: training and deployment. Training an AI model, such as the models GPT-3.5 and GPT-4, involves staggering amounts of energy consumption and emissions equivalent to the exhaust fumes of multiple cars throughout their lifetimes. Case in point, Google and the University of California, Berkeley, recently uncovered that training GPT-3 pumped out a mind-boggling 552 metric tons of carbon emissions, akin to driving a passenger vehicle for an astonishing 2 million kilometers(To put that in perspective, it is like driving around the Earth's equator nearly 50 times). With GPT-4 boasting a whopping 570 times more parameters, the environmental reckoning is bound to intensify.
Nvidia, the chip giant, responsible for providing processors indispensable for training these AI beasts. While these GPUs (Graphics Processing Units) may be somewhat more energy-efficient than their conventional counterparts, they remain voraciously power-hungry.
On the other side of the AI coin is deployment, commonly referred to as inference, where trained models take on real-world tasks. The widespread use of AI, exemplified by the omnipresent ChatGPT, raises legitimate concerns about the collective energy consumption resulting from these interactions.
In response to these growing concerns, tech titans are donning their green hats. Amazon Web Services is on a mission to achieve carbon neutrality by 2040, while Microsoft has taken a more ambitious stance, vowing to become carbon-negative by 2030. These commendable steps showcase a commendable commitment to energy efficiency. Intriguingly, data center energy usage barely inched up by 6 percent between 2010 and 2018, despite a staggering 550 percent spike in workloads.
Yet, Silicon Valley's AI luminaries, led by Nvidia's CEO Jensen Huang, argue that debates about AI's carbon footprint might be somewhat misguided. They theorise that the widespread deployment of AI and the use of enhanced computing will ultimately reduce our dependence on data centers. The vision? Everyday devices will morph into energy-efficient supercomputers, drastically curtailing the energy required for cloud-based data retrieval thereby negating AI's carbon footprint.
Sam Altman, at the helm of OpenAI, harbors a hopeful vision of AI as a powerful ally in the fight against climate change. He envisions future AI's superintelligence as the silver bullet helping humanity being capable of rapidly producing clean energy, capturing carbon emissions, and even constructing colossal planetary-scale factories.
However, skepticism lingers. Critics argue that the tech industry's feverish pursuit of AI development has sidelined crucial environmental considerations. Arun Iyengar, CEO of Untether AI, warns that corporations are plowing funds into AI deployment while conveniently overlooking its environmental consequences of AI's carbon footprint.
As AI powers forward, the tech sector faces a pivotal reckoning: Can it balance the allure of AI's transformative capabilities with the colossal amount of AI's carbon footprint? The answer will determine whether AI innovations are a boon or bane for both humanity and our beloved planet.
AI's Carbon Footprint : Final Thoughts
Amidst the grand promises and flashy green initiatives, the Silicon Valley must confront its AI-induced carbon crisis. Is it genuinely committed to responsible AI practices or merely the copying oil industry's greenwashing tactics to appease critics? The world watches, and history will be the witness.