Board of Control for Cricket in India (BCCI) officials have broken their silence regarding the exclusion of Sarfaraz Khan from the Indian cricket team. This decision, which has sparked criticism from former players like Sunil Gavaskar and Aakash Chopra has left questioning the rationale behind overlooking a player with such impressive performances in domestic cricket.
Consistent Performances in Ranji Trophy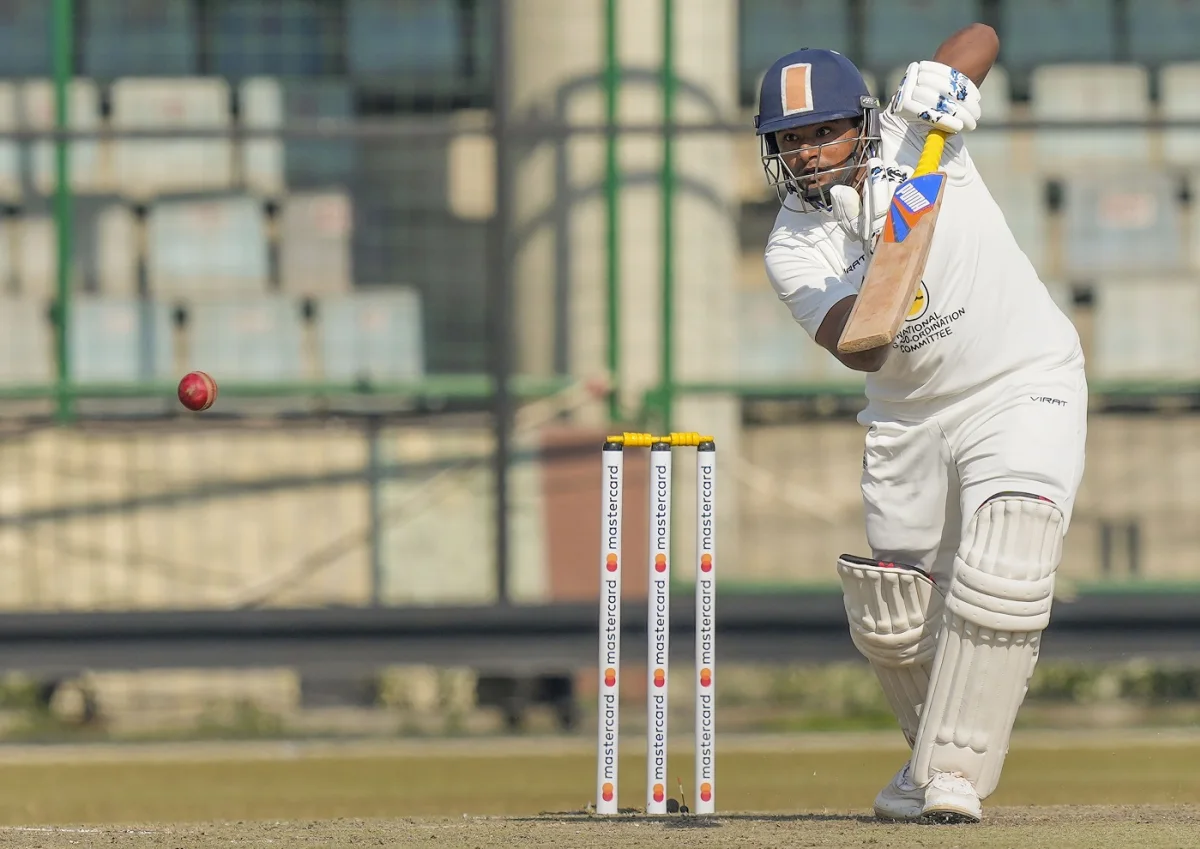 Sarfaraz Khan has been consistent in the Ranji Trophy and also in sensational form over the past three seasons. Scoring a remarkable 2566 runs during this period, including 928 runs in the 2019/20 season, 982 runs in the 2022-23 season, and 656 runs in the 2022-23 season, Sarfaraz has showcased his exceptional batting skills. These outstanding performances have elevated his career First Class average to an impressive 79.65, second only to the legendary Don Bradman among batters with a minimum of 2000 runs.
Sarfaraz Khan excluded from the upcoming West Indies Tour
For the upcoming tour of the West Indies, selectors have selected the Test squads. Notably, experienced batter Cheteshwar Pujara has been dropped from the Test squad, while promising youngsters Yashasvi Jaiswal and Ruturaj Gaikwad have successfully secured their spots in the team. However, what raised eyebrows was the surprising exclusion of Sarfaraz Khan from the Test squad, despite his impressive performance and consistent run-scoring in the Ranji Trophy.
Former Players and Experts Express Dissatisfaction
The exclusion of Sarfaraz Khan has not gone unnoticed by former players and cricket experts. Aakash Chopra, former India opener, criticized the lack of clarity surrounding the reasons for Sarfaraz's continual snubs. On his Youtube channel, he questioned the BCCI on the message this sends to a player who has consistently performed at an exceptional level in domestic cricket. Chopra urged the board to make public any reasons for Sarfaraz's exclusion that are unrelated to his domestic performances.
Sunil Gavaskar, another prominent figure in Indian cricket, expressed his disappointment with the selectors for overlooking Sarfaraz. Gavaskar highlighted, Sarfaraz's remarkable average of 79.65 in first-class cricket and questioned the selectors' failure to recognize his outstanding performances.
While it is speculated that Sarfaraz's poor performance in the Indian Premier League (IPL), particularly against short balls, may have influenced the selectors' decision, the BCCI official dismissed this claim. The official drew attention to the selection of players like Mayank Agarwal and Hanuma Vihari, highlighting that their IPL records were not scrutinized during their respective selections. This suggests that Sarfaraz's exclusion is unrelated to his cricketing abilities.
BCCI Officials: Fitness Concerns and Off-Field Conduct
According to a BCCI official, Sarfaraz's non-selection is not solely based on cricketing reasons. The official, speaking on condition of anonymity, highlighted concerns about Sarfaraz's fitness, stating, "One of the reasons behind Sarfaraz getting ignored time and again is not just cricketing one. There are multiple reasons why he hasn't been considered. His fitness is not exactly of international standard."
Moreover, the official pointed out Sarfaraz's "off-field conduct" as another influential factor in the selectors' decision. The official mentioned incidents and gestures that have been taken note of, suggest that a more disciplined approach would benefit Sarfaraz's career. It is hoped that Sarfaraz, his father, and coach Naushad Khan will work on improving these aspects.
India tour of West Indies 2023
India is touring to West Indies for 2 Tests, 3 ODIs, and 5 T20Is. The tour will commence with test series where the opening Test is scheduled to begin on July 12 in Dominica and the second test is scheduled to start on July 20 in Port of Spain. The test series is the part of World Test Championship 2023-2025.