Bharti Realty CEO, S.K. Sayal enunciated that the firm has proposed to invest more than Rs 6,595 crore ($794 million) in developing an international commercial centre near the Delhi airport. The second stage of the planning process of Aerocity is going to involve the construction of about 6.5 million square feet of corporate and commercial space.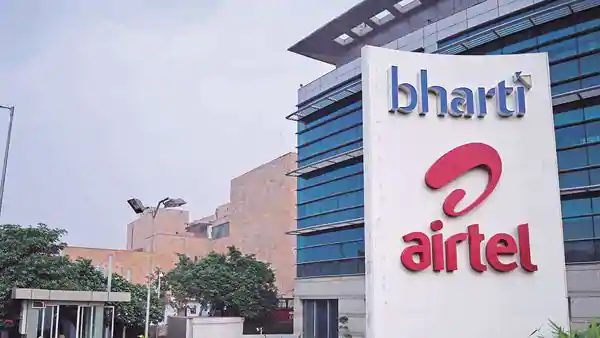 Table of Contents
Bharti Realty
The real estate division of Bharti Enterprises, an eminent commercial conglomerate having holdings in manufacturing, financial assistance, agricultural businesses, and telecom, is Bharti Realty Limited, an upbeat and dynamic organization.
Bharti Realty has classified about 5 million square feet of Grade-A commercial real estate property. In numerous important Indian cities, including Delhi, Gurgaon, Kolkata, Ludhiana, Bangalore, and Chennai, it is in charge of all the huge expansion projects. The bar is being raised high for the construction sector continuously as a whole by noteworthy building endeavours like Bharti Crescent in New Delhi, Airtel Centre in Gurgaon, and Worldmark in New Delhi. As a result of its remarkable and extraordinary track record of success, Bharti Realty is now building 9+ million square feet of commercial real estate property in the Delhi NCR region.
In its early years, Bharti Realty successfully constructed Worldmark 1, 2, and 3, totaling around 1.5 million square feet. Currently, Rostrum Realty, a collaboration between Bharti Realty and Brookfield Asset Management, is the owner of the aforementioned assets. The Worldmark portfolio will keep growing with the upcoming expansion's addition of new properties.
Impending Constructions
The Worldmark 4, 5, 6, and 7 properties, which together total approximately 3.5 million square feet of rentable space, will be added to the portfolio as part of the upcoming expansion. Each office tower will include a retail component and a parallel mall with 10,000 parking spaces. Possession of these assets is anticipated to begin in 2025.
"This international business district has three metro lines, four airport terminals, a mechanical people mover, and the RRTS as supportive facilities. It intends to set more commerce and tourism in motion. The national highway complemented by expressways and the industrial networks will draw the national capital much nearer to the auxiliary towns than it has ever been," Sayal continued.
While supplementary phases of Aerocity's progression have been scheduled for now, Bharti Real Estate has chosen to concentrate on this current phase, which has the potential to become one of Delhi's premier real estate ventures.
Brookfield and Bharti Partnerships
In May of this year, the Canadian firm Brookfield acquired a 51% controlling position in Rostrum Realty Pvt Ltd with an enterprise value of Rs 5,000 crore, with Bharti Enterprises retaining the remaining 49% of the shares. With more than US$725 billion in assets under management in 2022, the Canadian multinational firm Brookfield firm is one of the most renowned alternative investment administration organizations in the world. It focuses on private equity, lending, renewable energy, housing, infrastructure and direct management investments.
"Developers relocated to Gurgaon and Noida as a consequence of a shortage of private development in Delhi. However, an extensive parcel adjacent to the airport emerged as accessible for expansion after Delhi Airport was privatized. India is set to become one of the vital zones for businesses and retailing owing to the Bharti Group's goal to establish a multinational business area, according to Sayal.
Although Aerocity is being built in stages, Bharti Real Estate continues to emphasize and focus primarily on the most recent stage, which is expected to be one of the most significant real estate projects in Delhi.