Redefining the situation, Germany's Cabinet is poised to endorse a proposal aimed at relaxing regulations surrounding cannabis. This move is positioning the largest member state of the European Union to potentially decriminalize the possession of small quantities of cannabis. Additionally, it may permit individuals affiliated with "cannabis clubs" to legally purchase the substance for recreational use.
The anticipated endorsement by the government, scheduled for Wednesday, marks the initial phase of a two-part strategy that will ultimately require parliamentary approval. While this constitutes progress for Chancellor Olaf Scholz's socially progressive coalition, it falls somewhat shy of the government's original, more ambitious objectives.
Health Minister Karl Lauterbach is scheduled to unveil the specifics of the finalized legislation on Wednesday. In his latest public proposition, he envisions a scenario where possession of approximately 25 grams (which is nearly equivalent to 1 ounce) of cannabis becomes legal for recreational use. Moreover, this proposal would grant individuals the freedom to cultivate up to three cannabis plants for personal use.
Individuals in Germany who have reached the age of 18 and above would be permitted to become members of non-profit "cannabis clubs," each limited to a maximum of 500 participants. These clubs would have the authorization to cultivate cannabis exclusively for the personal consumption of their members.
People would have the opportunity to purchase a daily maximum of 25 grams or a monthly ceiling of 50 grams of cannabis. However, for those under the age of 21, the monthly limit would be capped at 30 grams. It's important to note that individuals would be restricted from joining multiple clubs. The financial sustenance of these clubs would be derived from membership dues, which would be tiered based on the quantity of cannabis consumed by the members.
The intention behind the officials' plan is to combat the presence of the illicit market, safeguard consumers from potentially unsafe products, and diminish the incidence of criminal activities associated with drug use.
"Earlier this year, Lauterbach emphasized, 'Our aim is not to generate an issue; rather, we are focused on resolving an existing challenge.'"
In contrast, the center-right opposition holds a differing perspective, asserting that the government's actions involve moving forward with the legalization of a potentially hazardous substance, even in the face of legal hurdles within Europe and contrary to expert viewpoints. A group representing German judges contends that the proposed plan may contribute to an augmentation, rather than reduction, of the workload on the judicial system and potentially amplify the demand for illicit cannabis.
Even among proponents of legalization, there is a level of dissatisfaction.
Oliver Waack-Jürgensen, who leads the "cannabis social club" known as High Ground, situated in Berlin, expressed his discontent: "What we're witnessing from the health minister is excessive regulation, which perpetuates the marginalization of cannabis users and establishes overly stringent controls that essentially render the operations of numerous cannabis clubs unfeasible." Waack-Jürgensen, who is also part of a nationwide association that represents similar clubs, articulates his concerns about the constraints imposed by the proposed measures.
The government has outlined its intention to proceed with the newly formulated legislation, and subsequently, embark on a secondary phase. This second step involves conducting controlled, five-year experiments within specific regions, aimed at establishing regulated commercial supply chains. The results of these trials would then undergo scientific assessment.
This falls significantly below the initial proposal from last year, which envisioned the nationwide sale of cannabis to adults through authorized establishments. However, this ambitious plan underwent modifications following consultations with the European Union's executive commission.
Lauterbach has emphasized that Germany is not aiming to replicate the neighboring Netherlands' approach, which blends decriminalization with minimal market oversight. Instead, he has stated that Germany aspires to establish a distinctive model, one that can serve as a guiding example for the rest of Europe.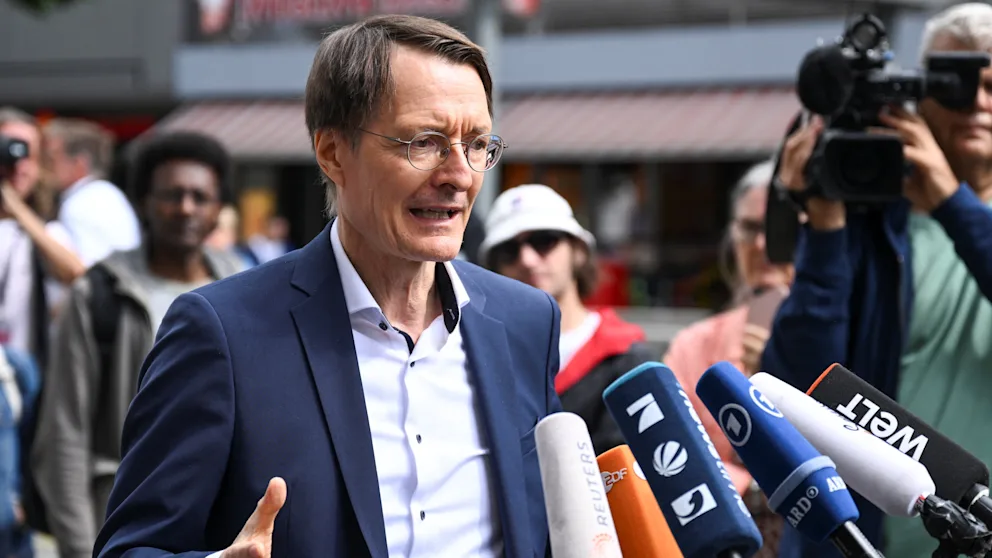 In the Netherlands, the authorities exercise leniency towards the sale and usage of modest quantities of the substance within establishments known as "coffee shops." Nevertheless, the production and distribution of substantial quantities required to sustain these coffeeshops' operations remain against the law. Amsterdam, traditionally a draw for tourists seeking to partake in cannabis, has recently intensified its efforts to regulate coffeeshops.
Concurrently, the Dutch government has initiated an experiment with the objective of "assessing the feasibility and potential outcomes of providing controlled cannabis to coffeeshops within the bounds of legality."
Approaches across other parts of Europe exhibit diversity. In Switzerland, for instance, authorities sanctioned a pilot initiative last year, permitting a limited number of individuals in Basel to acquire cannabis from pharmacies for recreational utilization. Similarly, the Czech government has been actively formulating a plan akin to Germany's, aiming to authorize both sales and recreational consumption of cannabis. However, the details of the Czech proposal have yet to be finalized.
The city of Copenhagen in Denmark put forth a proposition to legalize cannabis, yet this endeavor was met with rejection by the parliamentary body. In contrast, France currently maintains its stringent cannabis regulations and does not have any intentions to relax them.