The Competition Commission of India (CCI) castigates ₹392 Cr fine on Oyo, Go-Ibibo, and MakeMyTrip for anti-competitive practice.  
New Delhi: On Wednesday, The Competition Commission of India (CCI) fined OYO, MakeMyTrip, and Go Ibibo a fine of 392 for not practicing competitive business. This Fine by CCI helped make booking a hotel more affordable and with a better online booking experience.
FHRAI Allegations on MakeMyTrip, and OYO
(Source: The Mint)
The Federation of Hotel and Restaurant Associations of India (FHRAI) and Casa2 filed a case against the merged Oravel Stays Pvt. Ltd (OYO) and Go-MMT after the merger of MakeMyTrip and Go-Ibibo.
The federation of hotels and Restaurants in India sued MMT-Go and OYO for their anti-Competitive agreements. The case was filed under section 19(1)(a) of the Competition Act, 2002, which states a receipt of a complaint accompanied by a fee as determined by regulations from any consumer or trade association.
FHRAI allegations against Go-MMT and OYO are: –
Imposed Price Parity in the agreement between both parties, which had its benefits as: –

Price Parity ensured that the hotel partners with OYO and Go-MMT were not allowed to sell or come in partnership with any other platforms, or in its site too for a lower price.
However, Go-MMT and OYO could fluctuate their prices at will.
And they could also sell rooms for less than "the Average price".
They could also provide rooms for customers at any time and the hotel and management cannot decline them at any point.
The Customers were being offered huge discounts which lead to a decline in business for other or new Online Travel agencies (OTA) to exit the market.
Go-MMT is also accused of Extorting money/ commission for the brokerage to smaller OTAs like Treebo and FabHotels. Due to the agreement between OYO and Go-MMT, the other OTAs like FabHotels were denied access to the market as hotels and restaurants according to the agreement could not post their rooms or services on other sites which narrowed the market a lot for newcomers.
CCI Bench with The Verdict: The Decision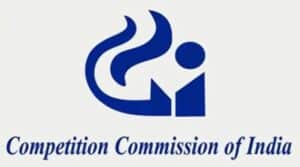 The CCI bench consists of Mr. Ashok Kumar Gupta (chairman), Ms. Sangeeta Verma (member), and Mr. Bhagwant Singh Bishnoi (member) in the case between FHRAI and MakeMyTrip India Ltd passed the verdict that the anti-competitive agreement between Go-MMT and OYO it also led to a fine of ₹223.48 Cr on MMGT-Go and ₹168.88 Cr On OYO.
CCI-Order ruled that the agreement by Go-MMT and OYO (Oravel Stays Pvt. Ltd) was anti-competitive. And conditions were given to change the agreement: –
And Go-MMT was ordered to modify the agreement with hotels to abandon the price and room availability.
Also, to change the agreement from exclusivity conditions and Go-MMT to provide access to its platform on a fair and non-discriminatory basis to OTA and decide on terms and conditions fairly.
Go-MMT will also notify all its hotel chains about the modifications to be done in agreement.
To provide a proper closure in the platform in case the services aren't available by either terminating the agreements or virtue of exhaustion of quota by hotel chains allocated to Go-MMT.
OYO and Go-MMT: The Anti-Competitive Agreement
Go-MMT and OYO had come to an agreement that resulted in all the competitors losing their ground due to the market decline caused by the agreement. Some details of the agreement were not removed neither Go-MMT nor OYO declined the very existence of the agreement before the Directorate General (DG).
The DG discovered that OYO and Go- MMT's competitors were delisted from platforms where Consumers can view and review their services, and due to this delisting, they could no longer compete with OYO or Go-MMT.
And DG also added, "Due to this the FabHotels and Treebo were driven out of budget category due to delisting." CCI order said, "Thus, the agreement prohibited the access to their platforms to other OTA and due to this FabHotels and Treebo weren't able to compete with OYO. And that led to the closure of competition by simply owning the market and prohibiting the access to others."
The CCI order also added, "This agreement doesn't only just affect the market but also the customers as it strives them from their choices, and if such an agreement had not taken place FabHotels and Treebo would have been able to post their properties on the platform and provide consumers with a wider variety."
The order also said, "Further, Other players in the market would improve the ability to compete with MMT-Go and OYO on a more leveled field with wider choices to the consumers. Which could have helped in improving the quality and quantity of the market."
The order majorly benefits consumers as they will have more choices of hotels and rooms with competitive prices.