The US-China tech battle has reached a critical turning point as China responds to the recent export controls imposed by the US Commerce Department. In a move that further intensifies the clash between the two economic superpowers, China has imposed its own restrictions on the export of semiconductor chips and high-tech equipment to the United States. This tit-for-tat action underscores the escalating tensions and the high stakes involved in the race for technological dominance.
In a notice, the Ministry of Commerce (MOFCOM) and the General Administration of Customs (GAC) said, "in order to safeguard national security and interests, with the approval of the State Council, it is decided to implement export controls on items related to gallium and germanium."
China's Strategic Response: Evaluating the Impact and Implications
China's response to the US export controls on semiconductor chips is driven by strategic considerations and an emphasis on safeguarding its national interests. The Chinese government has engaged in discussions with semiconductor executives and the Ministry of Industry and Information Technology to assess the potential consequences of these restrictions. According to Jordan Schneider, a senior analyst for China and technology at the Rhodium Group, China is unlikely to accept these restrictions passively. Instead, it may explore alternative strategies to overcome the challenges they pose.
In an interview with Bloomberg, Schneider suggests that China could shift its focus to manufacturing lagging-edge technologies or retaliate against leading electronics firms. This aligns with China's commitment to achieving technological self-sufficiency and reducing its dependence on foreign technology. The Chinese government's determination to foster domestic innovation and enhance its semiconductor industry will undoubtedly shape its response to these measures. The op-ed in Global Times has sternly warned against any miscalculations by the West so as to not consider naive to be "passively squeezed out" of the global tech race.
US Efforts to Rebuild Domestic Chip Manufacturing: A Dual-Pronged Approach
Recognizing the risks of relying heavily on foreign chip manufacturers, the United States has launched initiatives to rebuild its domestic chip manufacturing industry. The bipartisan-supported CHIPS Act aims to bolster American chip production, strengthen the global supply chain's resilience, and stimulate research and development in the semiconductor sector.
However, rebuilding the domestic chip industry is not without its challenges. The United States faces stiff competition from countries that heavily subsidize their own chip manufacturers, making it difficult to regain a significant share of the global market. Furthermore, as noted by experts from the Peterson Institute for International Economics, the initial funding provided by the CHIPS Act may need to be supplemented with additional resources to fully realize its objectives and effectively compete with established players in the industry.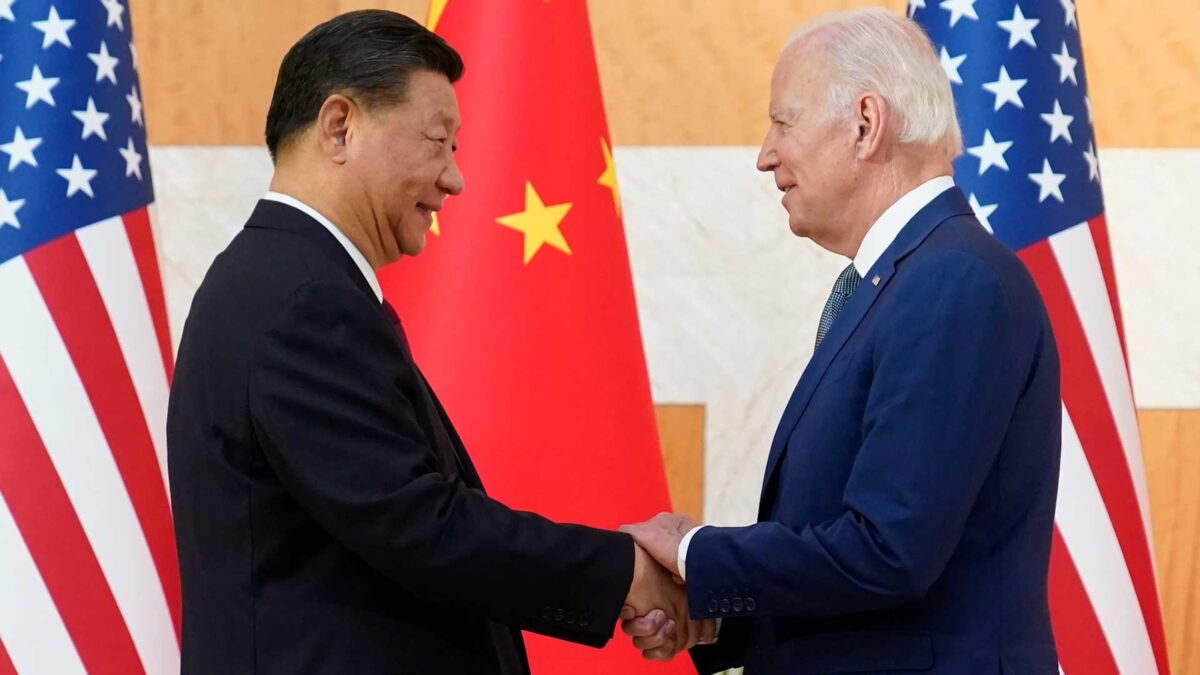 Chinese complaints to the US strategies of "harming" Chinese industries have been underpinned by Cold War nomenclature. The recent article from the Global Times claims that Washington lacks awareness of the potential harm that could be caused to global supply and industrial chains by the implementation of a "technological iron curtain."
Despite China being the primary global supplier of gallium and germanium products, crucial for the production of semiconductors and other electronic components, it is worth noting that the United States also possesses significant reserves of gallium and germanium resources. According to research conducted by the US Geological Survey, the global germanium reserve stands at 8,600 tons, with the US holding the largest reserve of 3,870 tons, accounting for 45 percent, followed by China with 3,500 tons. However, media reports indicate that the US classified germanium as a strategic resource back in 1984, resulting in its recent prohibition of exploitation.
Geopolitical Implications: Redefining US-China Relations and Global Dynamics
The export controls imposed by the US Commerce Department represent a significant shift in the Biden administration's approach to China's technological aspirations. By restricting the export of semiconductor chips, the US aims to maintain its lead in foundational technologies and secure economic and national security advantages over China. This decision reflects growing concerns about China's civil-military fusion strategy, which blurs the lines between civilian and military applications.
This US-China tech battle carries profound geopolitical implications, as it has the potential to redefine the US-China relationship and shape global politics in the 21st century. The export controls symbolize a lack of trust in China's intentions and highlight the deepening strain in bilateral ties. As both countries compete for dominance in emerging technologies, such as artificial intelligence and advanced military applications, the stakes are higher than ever.
China's Determination: Overcoming Technological Challenges
Despite facing obstacles in advancing its chip technologies, particularly in areas crucial for military applications and future artificial intelligence developments, China remains determined. President Xi Jinping's vision of creating a self-reliant tech ecosystem aligns with the country's long-term goals. The Chinese government is unlikely to back down in the face of export controls, as it seeks to bolster its domestic semiconductor industry and reduce its dependence on foreign technology.
The US-China chip wars have entered a new phase with reciprocal export controls on semiconductor chips. Both nations are employing strategic measures to protect their national interests and achieve technological self-sufficiency. The United States is striving to rebuild its domestic chip manufacturing industry, while China is determined to enhance its semiconductor capabilities and reduce reliance on foreign technology.
The outcome of this battle will not only impact US-China relations but also shape the global balance of power in the tech industry. As tensions escalate and the race for technological dominance continues, it is crucial for both countries to find common ground and establish mechanisms for cooperation to prevent further deterioration of relations and ensure a stable and prosperous future.