The Delhi Services Bill 2023, an Amendment to the Government of National Capital Territory of Delhi has been cleared in Rajya Sabha with a majority of 131. The number of MPs against the bill stood at 121 whereas four have abstained.
The sought after Delhi Services Bill has finally been passed in Rajya Sabha with a majority of 131 votes. The bill had been debated extensively in the Parliament with scathing attacks from both alliances. The President's signature is needed for the final approval of the bill.

WHAT DOES THE BILL STATE?
Delhi Services Bill: The Government of National Capital Territory of Delhi (Amendment) Bill 2023 postulates that the Central Government would be the Controlling authority of the suspensions and inquiries of all officers in Delhi.
This Bill is a reversal to the Supreme Court's decision in favour of the Government of Delhi. The Supreme Court gave the State Government complete command on all major functions barring land, police and public order.  They suggested that the State government can assist the Lieutenant Governor in matters concerning transfers and postings.

As per the Union Home Minister Amit Shah, the Ordinance does not violate the command of the Supreme Court. He further added by saying that the bill gives the Aam Aadmi Party an equal amount of power as the State government had during the rule of Congress.
The Aam Aadmi Party  (AAP)  has been speaking against it and actively campaigning in it's opposition. They claim that this bill would strip the National Capital of it's good governance and healthy democratisation of power. The dissolution of power herein means an autocratic control over all States which is not headed by the NDA, as said by AAP leaders.


Raghav Chadha, retorted by saying that the BJP should learn from their former leaders like Atal Bihari Vajpayee and LK Advani, who supported the special state status given to Delhi. This defiance of the Court's order by the BJP has only fueled the Delhi government to approach the court again.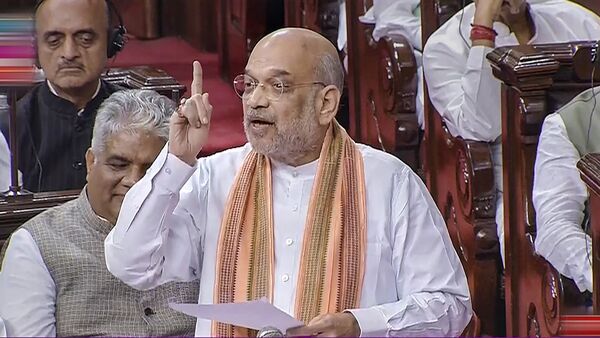 Initially against the bill, Naveen Pattnaik's BJD( Biju Janata Dal) and Andhra Pradesh's YSR Congress were against the bill, upholding their support to the I.N.D.I.A. Afterwards, They also stood in favour of the bill alongside the NDA, giving 18 votes in total in the Rajya Sabha alone.
The bill has already been passed in Lok Sabha on August 3.