Elon Musk became the new owner of Twitter Inc. on Thursday, dismissing top executives he had accused of deceiving him and offering little explanation of how he will carry out the ambitious goals he has set forth for the significant social media network. When the deal concluded, Twitter's chief executive officer, Parag Agrawal, and its head of legal and policy, Vijaya Gadde, were there. They were reportedly led out of the company's San Francisco offices.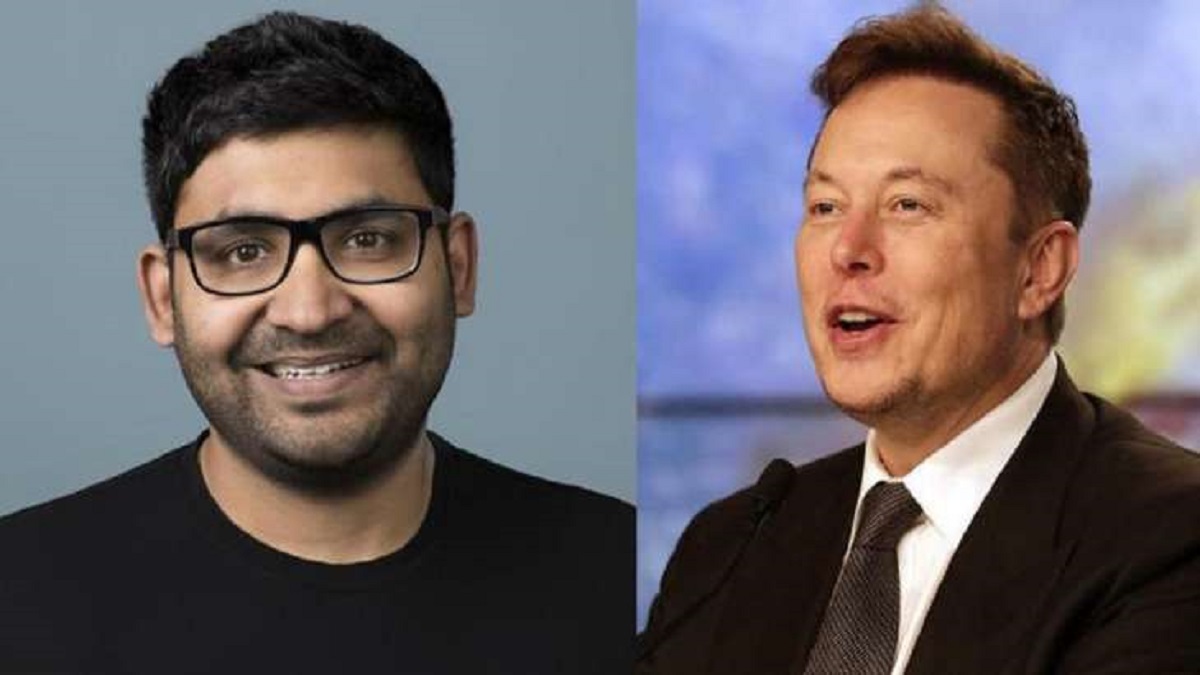 Elon Musk, the CEO of Tesla, has finally acquired Twitter after a protracted, confusing saga. As had been expected of him ever since the proposed acquisition, Musk removed top Twitter executives shortly after assuming control. The CEO, Parag Agrawal, the CFO, Nel Segal, and Vijaya Gadde, who supervised legal matters and established corporate policy, were the first executives to quit the company. Agrawal will leave Twitter as a wealthy man after taking over as CEO in November 2021. According to sources, Agrawal would be eligible for $42 million if he were fired by Twitter within a year of a change in control.
But Musk hasn't specified how he plans to carry out any of this or who would head the business. The 7,500 employees of Twitter are concerned about the future because he has said that he plans to make job cuts. On Thursday, he said that his motivation for purchasing Twitter was not to maximise his financial gain but rather "to seek to assist humanity, whom I adore."
Less than 10% of the 266 Twitter employees who took part in a survey on the messaging service Blind thought they would still be there in three months. After signing up with company emails, Blind enables employees to voice complaints in an anonymous manner.
There is currently some new information available. In addition to having a golden parachute clause in his contract with Twitter, Parag Agrawal also owns some stock in the business. According to a Twitter filing with the US Securities and Exchange Commission, Parag currently owns a little over 128,000 Twitter shares, which, at the price Musk is paying, are now worth around $7 million.
And Parag Agrawal is not the only one who will receive compensation. Vijaya Gadde, Twitter's head of legal and policy, who was also let go by Elon Musk, will receive a $12.5 million severance payment along with an extra $33 million from the approximately 623,156 Twitter shares she owns.
Musk has since taken advantage of the deal excitement. He arrived at Twitter's offices on Wednesday with a big grin and a porcelain sink, and he posted, "Let it soak in." He changed the title of his Twitter profile to "Chief Twit."
He also made an effort to assuage employee concerns about looming mass layoffs and assured advertisers that his earlier criticism of Twitter's content control rules wouldn't make the site less appealing.
Twitter cannot, under any circumstances, become a platform where anyone may express themselves freely. In a letter to advertisers published on Thursday, Musk made this claim.
The Twitter executive staff has witnessed a substantial change since Dorsey was replaced by Agrawal as CEO. Before becoming the CEO, Agrawal started working for the company in 2011 as the CTO. As a result of Agrawal's restructuring, the Chief Design Officer of Twitter, Dantley Davis, who joined the company in 2019, and the Head of Engineering, Michael Montano, who founded the company in 2011, both left the company within a short period of time.
Rinki Sethi, the chief information security officer, and Peiter Zatko, the head of security, left Twitter shortly after (Mudge). Following Agrawal's request for him to resign, Twitter's GM of Consumer, Keyvon Beykpour, revealed in May that he would be departing the business after seven years. Bruce Falck, the leader of the revenue product for Twitter, also departed the organization at the same time.
Under Musk's direction, Twitter's management will already look drastically different, and this is just the beginning.