Ex-Pakistani cricketer Ramiz Raja comments on PCB's progress and BJP's ploy to curtail its progress by influencing BCCI.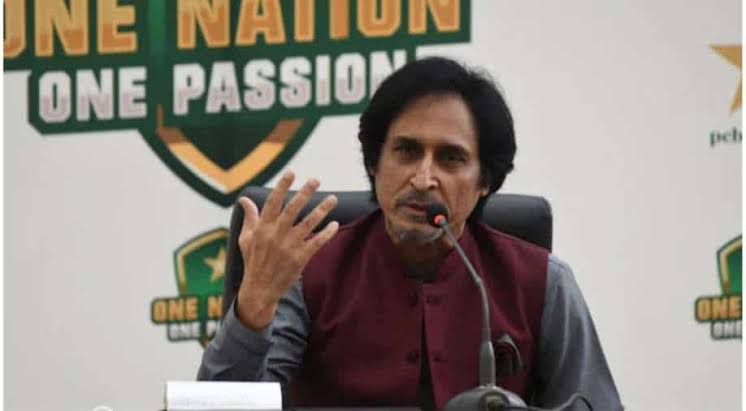 Former Pakistan Cricket Board(PCB) president Ramiz Raja said that the future of Pakistan cricket and its progress was being hindered by the current Indian mindset. Raja also stated that the country's cricket board needed to become financially independent. The well known commentator was speaking at an event in the Government College University, Lahore.
Raja on PCB's money making assets
"Unfortunately, what's happening with India is that there is this BJP mindset over there. The properties that I had announced, be it the PJL or the Pakistan Women's League, were done so that we could have our own money-making assets that would fund the PCB, which would take us away from the ICC's funding, which is crucial right now," said Raja.
"Our independence gets compromised because most of ICC's resources are created in India. If India's mindset is to marginalise Pakistan then we remain neither here nor there." the ex cricketer went on to add to the statement.
ACB and ECB intervention needed : Raja
Raja also stated that he had spoken to the Australia cricket board(ACB) and England cricket board(ECB). He asked them to take leadership roles at the International Cricket Council(ICC) where the organisation would not buckle under the pressure of money. Evidently BCCI is the biggest money maker amongst all the boards due to the implosion of IPL since 2008.
Asia Cup 2023 controversy
"I made my position clear on this. If the ACC has nominated us to hold an Asian tournament and if India says one fine day that we won't go to Pakistan and the Asia Cup will also be taken from here, then all I said was that we have options too." Raja said at the event
This statement comes after BCCI secretary and Asian Cricket Council(ACC) president Jay Shah said that India would not travel to Pakistan for Asia Cup 2023. Due to the ongoing political tensions between the two nations, India last toured Pakistan in 2008 for the Asia cup.
In response PCB said it would pull out of major ICC events in India in the 2024-20131 cycle, the major one being the cricket world cup this year.
However, recently ACC confirmed the teams and groups of the tournament, with both the neighbouring nations taking part.
Conversation with Babar Azam
Raja also talked about his conversations with Pakistan captain Babar Azam. He recalled telling the talisman batter that 'losing against India was not an option'. He went on to add that this was the only way to raise the profile of Pakistan cricket. It was through winning silverware. "We have to beat India because only then we can be in a stronger position to negotiate and only then can their narratives be killed," said Raja.