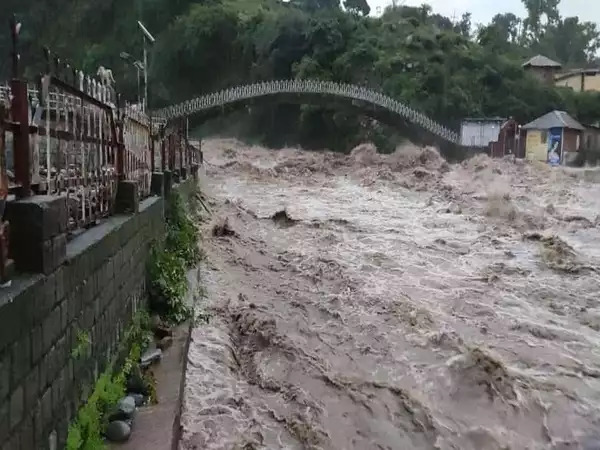 Due to torrential rainfall on Sunday (25th June) in HP have caused a Flash flood, in Mandi District where over 200 people including both tourists and locals were stranded as the floods hit in the Baggipul bridge on Mandi Prashar Road on Sunday adding to that several vehicles and live stocks were washed away due to the flash flood at Janjheli in Mandi district.
Cloud Burst in HP at Various Districts:
Landslides and flash floods were triggered by the cloudburst in HP. As a result of cloud burst, flash floods hit the districts of Solan and Hamipur.
1st district in HP for blocking the largest number of roads: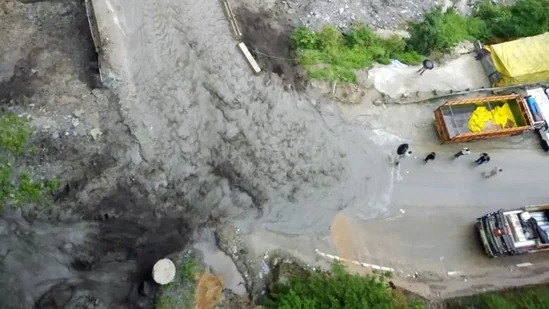 Due to the deluge of rainfall in Mandi all the highways are being blocked becoming the 1st district to block the largest number of roads due to flash floods and landslides.
IMD warnings in Himachal Pradesh:
Earlier in Sunday IMD had given a Flash flood risk warning for 24 hours and also issued a weather warning for the next 4 to 5 days.
The Weather Department said "Heavy rainfall, thunderstorm and lightning are likely at isolated places over plains, and low mid hills on June 25 and June 26"
And also said that Flash floods and landslides are likely to occur in certain districts namely Shimla, Mandi, Solan and Hamirpur.
Areas Affected:
The deluge of rainfall have affected many areas in the form of Landslides and Flash floods but specifically Mandi, Solan & Hamirpur district suffered the worst from blocked high ways to washed livestock, vehicles and 2 men.
Flash floods in Solan and Hamirpur:
In Solan and Hamirpur two people were killed due to the Flash floods and it caused extensive damages to the crops, homes and it was reported that 30 to 35 Goats have been washed away in the flood happened yesterday.
Flash Flood in Mandi:
A Bus of Students Got struck:
The Mandi police informed that the road leading to Parashar ahead of Kamand was closed due to a flood and the police added that a bus of students from Chamba and many vehicles were struck while coming back from Parashar.
Facilities have been arranged:
The police said that the facilities were arranged for those people who got stuck while coming back from Parashar.
Three NH of Mandi are closed, 200 people are Stranded:
Landslides in Pando-Mandi NH: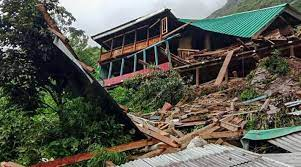 Landslides had also occurred in many places between Charmile to Satmile which is a part of Pando-Mandi NH.
The police informed that it will take some time to repair the damages occurred and till then the NH of Pando-Mandi remains closed.
Mandi-Kullu National Highway is closed:
In the notice issued by the Mandi police it was stated that due to severe weather condition with continuous rain and flash flood in Khoti Nala has blocked the Mandi-Kullu National Highway.
Alternate Routes are also Blocked:
The alternate routes to this highway are also blocked due to the heavy downpour and is likely to be opened on Monday.
Mandi-Joginder Highway is also closed:
Due to the flash floods and landslides even the Mandi-Joginder Highway is also closed.
Over 200 people including Tourists and locals are stranded: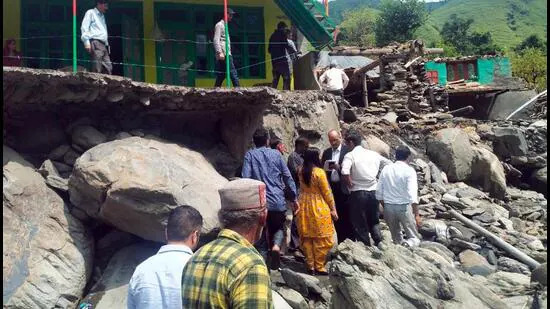 Farmers Faces Loss:
All the crops were damaged due to the incessant rainfall happened yesterday.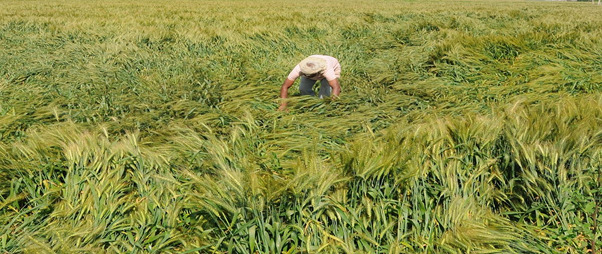 Rs. 78 Lakhs in 24 hours:
The state is said to have occurred a heavy damages amounting to a hefty sum of Rs.78 lakhs in 24 hours.
Today's Weather:
It is stated that there is a 80% chance for rain. Let's pray that the people reach their home safe and secure.