Images of Horsehead Nebula from Orion Constellation, 1500 years light away, has been captured by NASA using an infrared lens.
NASA shared the infrared images of the Horsehead Nebula from the Orion Constellation, which is 1500 light-years away. A new post on NASA Hubble's Instagram account was put up, always a treat to universe fans.
HUBBLE SPACE TELESCOPE CAPTURES CELESTIAL OBJECTS:
The NASA Hubble's post said that thick clouds could appear shadowy when viewing the celestial objects through visible light. To capture this Nebula's stunning, ethereal wisps, the Hubble. Space Telescope turns to infrared light.
According to NASA, the horsehead nebula from the Orion Constellation, which is 1500 lights away, is one of the most easily identified nebulae in the night sky.
This scientific visualization brings the awe-taking cosmic panorama to life by a trip to the infrared perspective nebulae.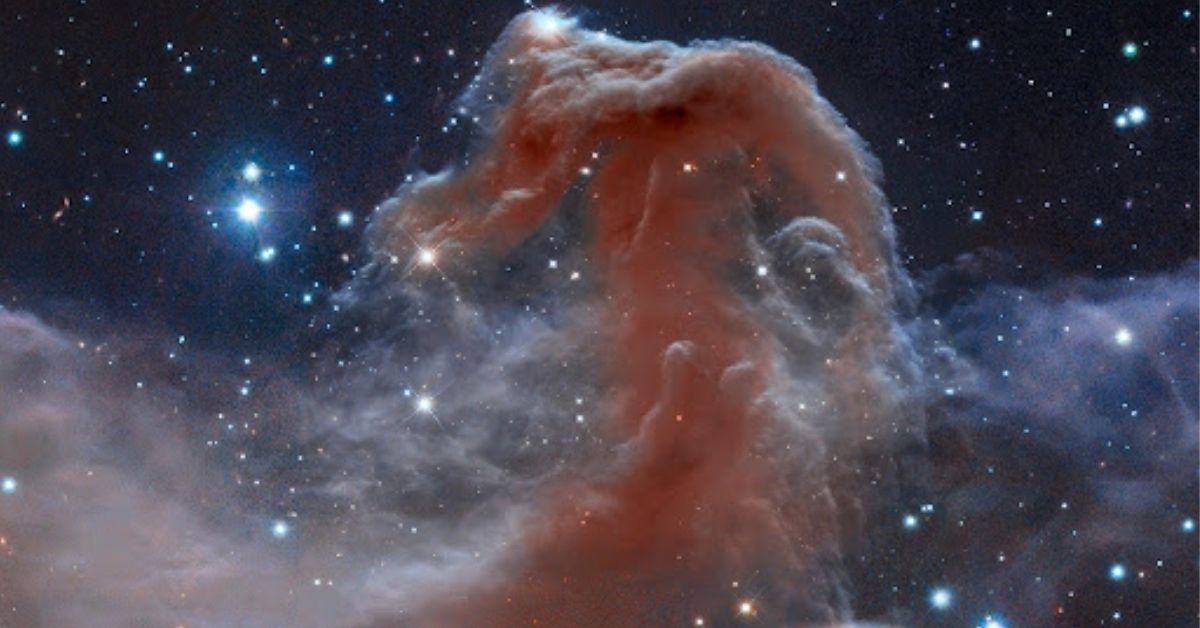 The unusual shaped Nebula, known as BARNARD 33, was first found in the late 1800s on a photographic place. After Sigma Orionis, behind the nebulae, ionizes the hydrogen gas, the red light appears.
The lower half of the Horsehead throws a shadow on the left and appears dark due to dense dust. A powerful magnetic field channels gas streams through the Nebula.
The young stars of horsehead nebula are under development. Much attention was given to its discovery due to its shape, which is the origin of its name.