India and Japan are going to conduct their first air combat drill from the 16th to the 26th of January. According to ASDF, Russian manufactures four SU-30MKI and C-17 Indian fighters that will deploy to the Hyakuri Air Base in Ibaraki Prefecture on January 10. India will be the fifth nation to hold such air combat drills with Japan. The fighter jets of the Indian Air Force (IAF) will be refueled in mid-flight by IL-78. This whole partnership air drill is termed Veer Guardian 23. This is done to strengthen the military relations between the two nations.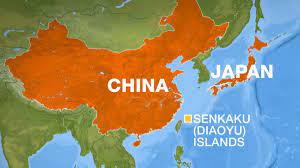 Table of Contents
Why are India and Japan participating together in this air drill?
IAF and JASDF will be together exercising air combat drills from 16 to 26 January to strengthen their military corporations and relations. The recent attacks by China over Taiwan waters which are only 100kms away from Japan, the attacks, on the attacks over East China Sea islands which are known as the Senkaku Islands in Japan and the Diaoyu Islands in China, and lastly the attacks in LAC (Arunachal Pradesh) on 9th December provoked both Asian nations to hold hands.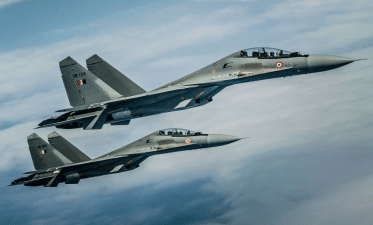 The history of India-Japan Air drill plans
In November 2019, both nations' foreign and defense ministers held their first two-plus-two security discussions in New Delhi, where they first agreed on the proposal for joint air combat training. It was postponed due to the coronavirus outbreak in early 2020 and also due to the Delta variant wave. Experts believe Japan has been keenly awaiting a military exercise with Indian Air Force (IAF) Su-30MKI fighter jets because China, whose air force also has the Su-30, poses an increasing threat to Tokyo's security, which will affect Japan. India will be the fifth nation, after the United States, Australia, Britain, and Germany, to hold such a bilateral exercise with the most technologically advanced nation.
Their relations
These two countries have been strengthening their security cooperation in the face of China's increasing maritime assertiveness in the Indo-Pacific region. The technologically advanced country has pledged to increase security expenditure to 2% of GDP by 2027, reorganize its military command and buy new missiles that can target far-flung enemy locations. During a press conference, Prime Minister Fumio Kishida declared that the nation and its people must be protected and defended. The Acquisition and Cross Servicing Agreement (ACSA), which was inked in 2020 by both nations, permits the forces of these countries to interchange services and supplies.

The QUAD meeting
The Quad Grouping is a multinational organization that includes the United States, India, Australia, and Japan, to counter China's growing military and economic power in the Indo-Pacific region. In May, Prime Ministers Narendra Modi and Fumio Kishida agreed to have the combined air drill, to further build bilateral security and defense cooperation, including in the area of defense manufacturing between the two countries. Both the leaders welcomed the progress on the QUAD's agenda, including vaccines and scholarships. In a recent meeting, both leaders discussed regional and global issues and exchanged views on the further deepening of bilateral relations.
Its army is second strongest after America
Japan which is an Asian country and an integral friend of India has the second-strongest air force army after America and it is ranked ninth in the world. The JASDF came into existence in 1954. This nation is now also making the sixth generation fighter plane. According to the Stockholm International Peace Research Institute (SIPRI) report, this technologically advanced nation ranks ninth in terms of spending $49.1 billion on its military. In a Mutual Security Agreement in 1960 between Japan and America, both countries had been helping each other prepare dangerous ammunition.