On Monday, Union Finance Minister Nirmala Sitharaman unveiled a ₹1,18,500 crores budget for the Union territory of Jammu & Kashmir for the next financial year, tabled by the Union Minister of State for Finance Pankaj Chaudhary with a special focus on employment generation and women empowerment and social inclusion.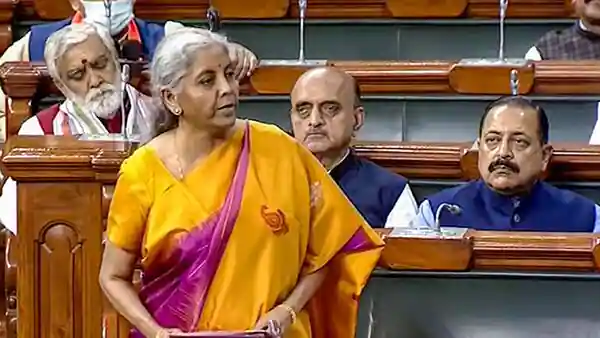 The budget promises to double the UT's GDP within 5 years and exhibits the themes of good governance, strengthening grass-root democracy, promoting sustainable agriculture, facilitating investment and industrial growth, employment generation, women empowerment, and social inclusion, and accelerated development and inclusive growth.
Table of Contents
Budget Promises
Mrs. Sitharaman assured that by the end of 2023, J&K is likely to be connected to the rest of the country through the rail network, and the government, during the next financial year, also plans to put light metro rail in place in Jammu and Srinagar. She also envisaged that by 2023-24, all 18.36 lakh households of J&K will have functional tap connections, adding that every household will be provided drinking water with a minimum of 55 litres per capita per day and of advised quality on a regular, long term and sustainable basis.
Budget Estimates
According to the budget presented in the Parliament;
The total budget estimate for the fiscal is ₹1,18,500 crores, of which developmental expenditure is of the order of ₹41,491 crores.
The expected revenue receipts are ₹1,06,061 crores whereas Revenue expenditure is expected to be ₹s of 77,009 crores, hence making available revenue surplus for capital expenditure amounting to ₹29,052 crores.
The GDP ratio was pegged as 49 percent and is projected at 8.82 percent for 2023-24 which is higher than the previous year of 7.77 percent.
The GDP growth for the Union territory for 2023-24 has been projected at ₹2,30,727 crores which illustrates a growth of 10% over the previous year.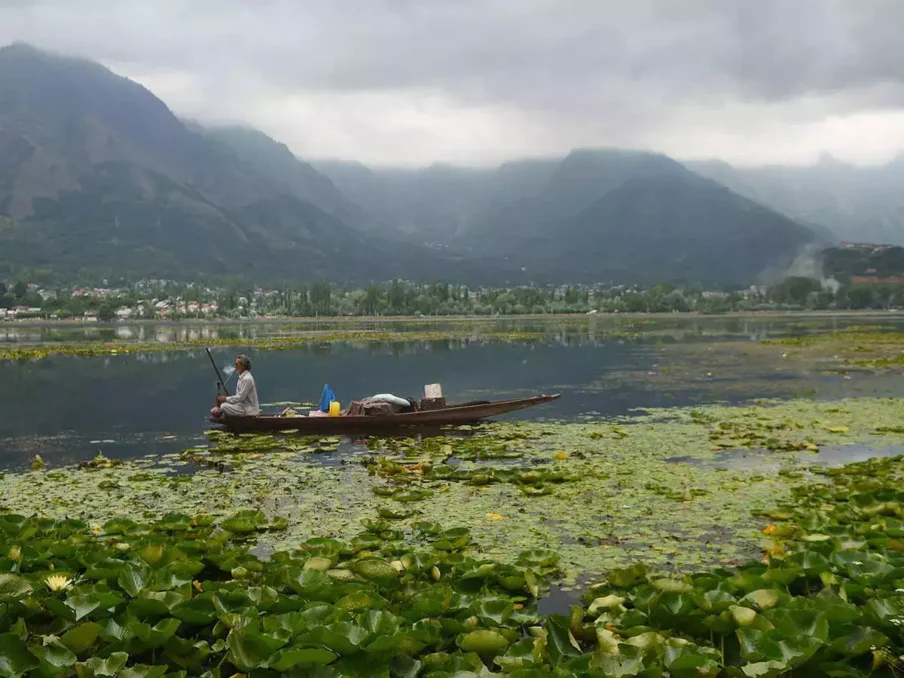 Budget Highlights
The Finance Minister has allocated the following shares for different schemes, activities, and departments:
₹900 crores for Holistic Agriculture Development Scheme.
₹120 crores for Crop Insurance Scheme.
₹500 crores for GST reimbursement.
₹200 crores for the 'Mission Youth Programme'.
₹100 crores for capitalization of Banks.
₹20 crores for the establishment of Highway Resting Places.
₹300 crores worth of provision under CRIF, ₹ 1600 crores for PMGSY, and ₹ 1000 crores for the NABARD scheme.
₹40 crores for tourism promotion.
₹3 crores for procurement of Prosthetic Aids for disabled persons.
₹60 crores for new circuits including Mansar, Surinsar & Sufi Circuit, and identified Religious Circuits during the year 2023-24.
₹400 crores for land development in Industrial Estates.
₹100 crores for the development of new townships/mass housing, refurbishment of mandis, and high-density plantation.
₹120 crores for the establishment of DDC/BDC/PRI accommodation and offices.
₹60 crores for Youth Startup/Seed Capital /Women Self-employment Schemes.
₹5000 crores for Jal Jeevan Mission. All districts will be covered under "Har Ghar Nal Se Jal".
E-Office in all offices, Panchayats & DDCs/BDCs.
₹13 crores for Transformer Cut-outs and installation of Smart Meters.
₹40 crores for PRI Security.
₹50 crores for the construction of bunkers.
₹1313 crores for PRIs/ULBs.
₹200 crores wherein ₹ 10 crores each earmarked as 'Development Fund' for 20 DDCs and ₹ 71.25 crores wherein ₹ 25 lakhs each as 'Development Fund' for 285 BDCs.
₹40 crores for improving Quality in Schools.
₹25 crores for the construction of a pathway around Wular Lake.
₹90 crores for Dal Development.
₹140 crores for Metro Corporations.
₹100 crores for Jammu and Srinagar City Grants.
₹150 crores for City Sustainable/ Infrastructure Development Fund.
₹400 crores for the construction of Transit Accommodations for Kashmiri Migrants.
₹520 crores for Smart City Projects under CSS and Union Territory Sector.
₹28.50 crores for the "Aspirational Panchayat Development Programme".
₹399 crores for the AB-PMJAY SEHAT Scheme for universalization and saturation of health insurance in J&K.
₹205 crores for procurement of Machinery and equipment and ₹487 crores for procurement of drugs in the Health Sector.
₹75 crores for the welfare of Scheduled Tribes and for the construction of Tribal Hostels/Milk Villages/ Nomad Shelters /Libraries for Gujjar & Bakerwals.
₹15 crores for Nasha Mukht Abhiyan.
₹2 crores for the Devika Project.
₹280 crores for the completion of World Bank Aided Jhelum & Tawi Flood Recovery (JTFR) Projects.
₹50 crores over and above BADP for the holistic development of border areas have been provisioned under Samridh Seema Yojana.
₹44 crores for digitization of Police Stations-online filing of complaints, transparency in the maintenance of FIRs, roznamcha, and case diaries.
₹20 crores for the replacement of the old fleet in the Transport Sector.