The Men's FIH Hockey Junior World Cup 2021 will be the 12th edition. It will be organized at the Kalinga Stadium in Bhubaneswar, India, from 24 November to 5 December 2021.
Organized every four years, the Junior World Cup displays new talent, and it is an ideal platform for young players to showcase their raw skills in the international hockey affair.
With 16 teams competing for the ultimate prize, the Man -Junior Hockey World Cup is a treat for hockey lovers. This edition is hosted at the Kalinga Stadium in Bhubaneswar, India.
Odisha added yet another milestone in its journey towards becoming the sports hub of the country.
The Odisha government organized a special conference in Chief Minister "Naveen Patnaik" and FIH president "Narinder Batra" to announce the event's venue.
The Trophy of the Event was also unveiled and showcased.
Naveen Patnaik was elated to announce that his government is committed to supporting the teams and hosting major international sports events, including the world cup in 2018.
Great Display of Talent
Junior Men's World Hockey Tournament is the pinnacle of tournaments for U-21 and is a crucial encounter in the FIH calendar.
The Men's FIH Hockey Junior World Cup 2021 will be the 12th edition. It will be organized at the Kalinga Stadium in Bhubaneswar, India, from 24 November to 5 December 2021.
This tournament was inaugurated in 1979 By International Hockey Federation (FIH), and since 1985 it has been organized every four years.
Men's World Cup
Total 16 teams complete for the prestigious title of "World Champions."
Like any other sports event, this has also been dominated by very few countries.
Germany is in the 1st spot, having won the tournament six times (1982, 1985, 1989, 1993, 2009, 2013), followed by India having won the game twice (2001, 2016), Argentina (2005), Australia (1997) and Pakistan (1979).
India will play to defend their trophy as it had won the last edition of the men's junior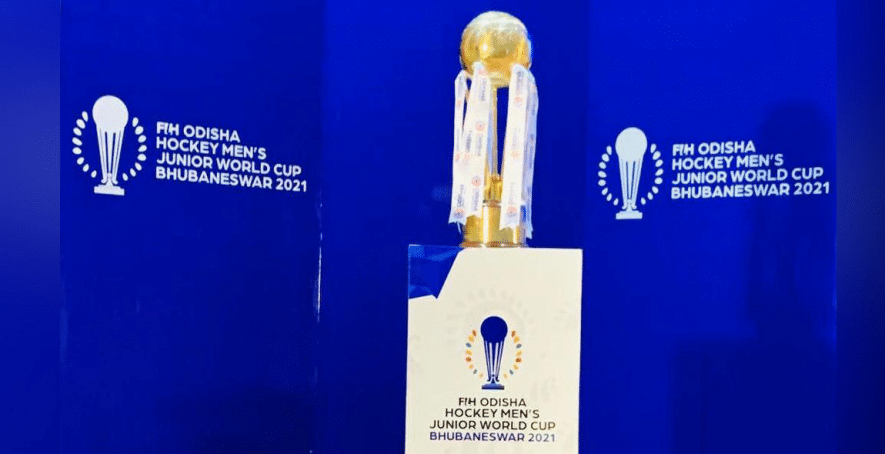 junior world cup in 2016.
Countries Pulled Out from the Event
This event has witnessed great competition in the past; however, this year's edition has a massive impact of Covid, and unfortunately, several countries have pulled out from it.
England pulled out of the FIH Men's Junior World Cup, citing several Covid-19 related concerns and taking "note" of the Indian government's mandatory 10-day quarantine protocol for all UK nationals.
In a statement, England Hockey confirmed that it had informed the world hockey governing body, FIH, of its withdrawal from the tournament.
India forced reciprocated curbs on all British nationals arriving in the country post the UK announced that even fully vaccinated Indians will have to undergo 10-day quarantine there since they have issues with India's Covid-19 vaccine certification.
Earlier, Hockey Australia and  New Zealand have withdrawn from the championship due to Covid-related government travel restrictions and unpredictability.
Pakistan Hockey Federation Confident of Obtaining Indian Visa
Meanwhile Pakistan Hockey Federation (PHF) is confident and hopeful to participate after missing out on the last edition in India due to visa affairs.
PHF President Khalid Sajid Khokar stated that "though FIH informed quite late about the tournament, the federation has managed to arrange and forward all the necessary and required documents to the Indian High Commission in time for smooth processing of visas for their team.
He further added that "we don't want to see a repeat of what happened last time when the junior world cup was held in India in 2016.
We have submitted all documents, so there is enough time for the host country to issue us the required visas.
In 2016 Pakistan team was unable to participate in the Junior World Cup since India High Commission denied their visas, citing delays from PHF in providing the documents.
On the other hand, Woman-Junior Hockey World Cup will be organized in South Africa from 5 to 16 December 2021.