The third teaser for the upcoming drama "Love In Contract" has been released by tvN!
"Love In Contract" is a romantic comedy about a service that provides fake wives to single people who need partners for social gatherings such as school reunions and dinners for married couples. Park Min Young will play professional wife-for-hire, Choi Sung Eun.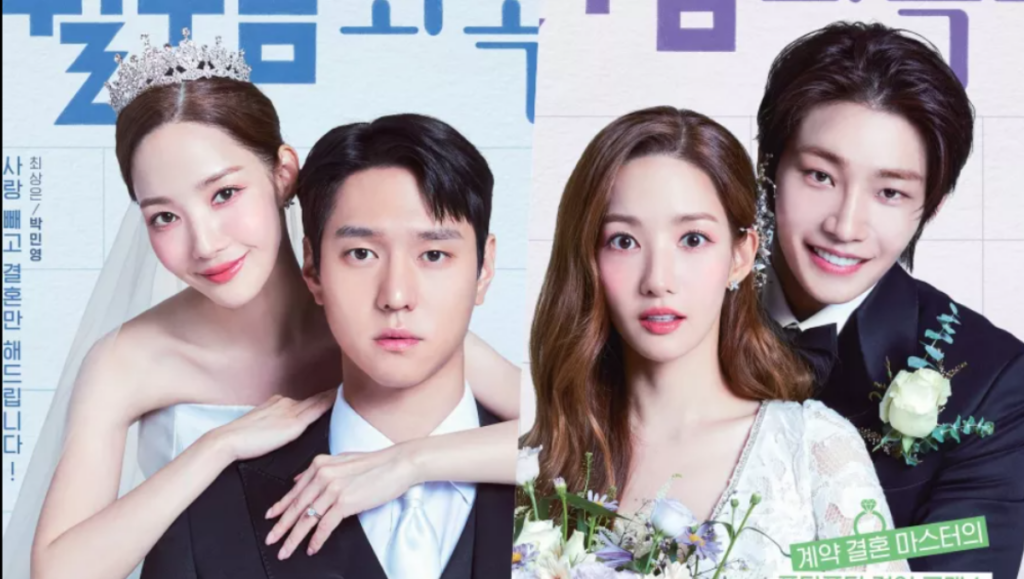 The latter is torn between her long-term exclusive contract with Jung Ji Ho (Go Kyung Pyo) for Mondays, Wednesdays, and Fridays and a new agreement with Kang Hae Jin (Kim Jae Young ) for Tuesdays, Thursdays, and Saturdays.
The recently released video shows Choi Sung Eun and Jung Ji Ho's business relationship. The two courteously greet each other, implying that there is a clear boundary between them. Their warm chemistry, however, makes her heart flutter as he prepares dinner for her and she affectionately takes his arms during a formal meeting.
When Kang Hae Jin enters the picture, things take a wild turn. "Save Tuesdays, Thursdays, and Saturdays for me," the popular star declares confidently. Kang Hae Jin unexpectedly sits in front of Choi Sang Eun and tells her, "Act naturally like we're lovers," with a dashing smile.
The video concludes with wedding venue employees recognizing Choi Sang Eun and saying, "You got married here over the weekend, didn't you?" Choi Sang Eun temporarily puts her panic aside to respond, "I got divorced on Sunday, and I'm getting remarried today," leaving the woman speechless.
"Love In Contact" will premiere on Viki with subtitles on September 21 at 10:30 p.m. KST. Fans are excited to watch the drama and their favorite actors' comeback. Fans are commenting happily. "I'm so excited to see Go Kyung Pyo."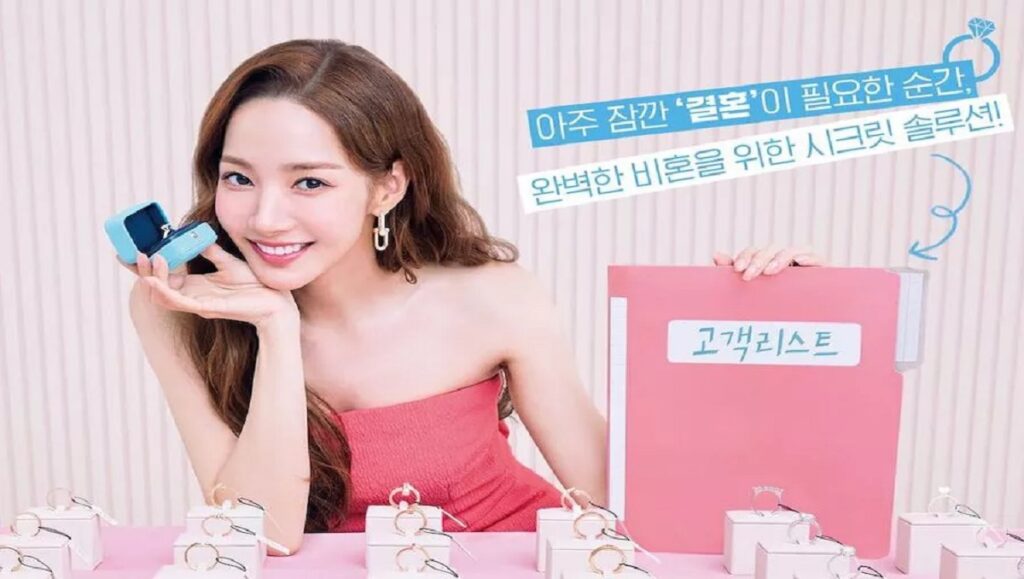 "I believe the drama will provide much more than hearts and flowers, particularly in terms of marriage, career, and jealousy, among other things," "I now have nothing to look forward to in September because it is not available on Netflix," and "The second male lead syndrome is on the way."
Meanwhile, enjoy the teaser for the "Love In Contract" drama below.
"Love In Contract Teaser" : https://www.viki.com/videos/1198730v-teaser-3
Also Read: High-Rated Korean Dramas of all time