Kuldeep Yadav was named player of the match for his bowling heroics against South Africa in the third ODI.
India won the three-match series 2-1 with seven-wickets victory over South Africa in the third and final One-Day International on Tuesday.
 South Africa were all out for 99 runs in their first innings at New Delhi's Arun Jaitley Stadium. 
In response, Shikhar Dhawan's second-string Indian team easily chased down the target in 19.1 overs, led by opener Shubman Gill (49 runs in 57 balls) and Shreyas Iyer (28 not out off 23 balls).
THE SECRET BEHIND KULDEEP'S SUCCESS
Kuldeep Yadav also revealed his success formula. He stated that I am mentally clear this time. I know what I'm going to do. Previously, I was injured and couldn't play much cricket due to surgery. But getting fit and getting a chance in the Indian team and the IPL gave him a chance to shine.
Kuldeep Yadav took four wickets for 18 runs in just 4.1 overs in this match.
INDIA'S COMEBACK
Actually, the Indian team was defeated by 9 runs in the first match of this series, but in the last two ODIs, Team India made a strong comeback. Kuldeep Yadav and Mohammed Siraj played wonders and made this victory possible.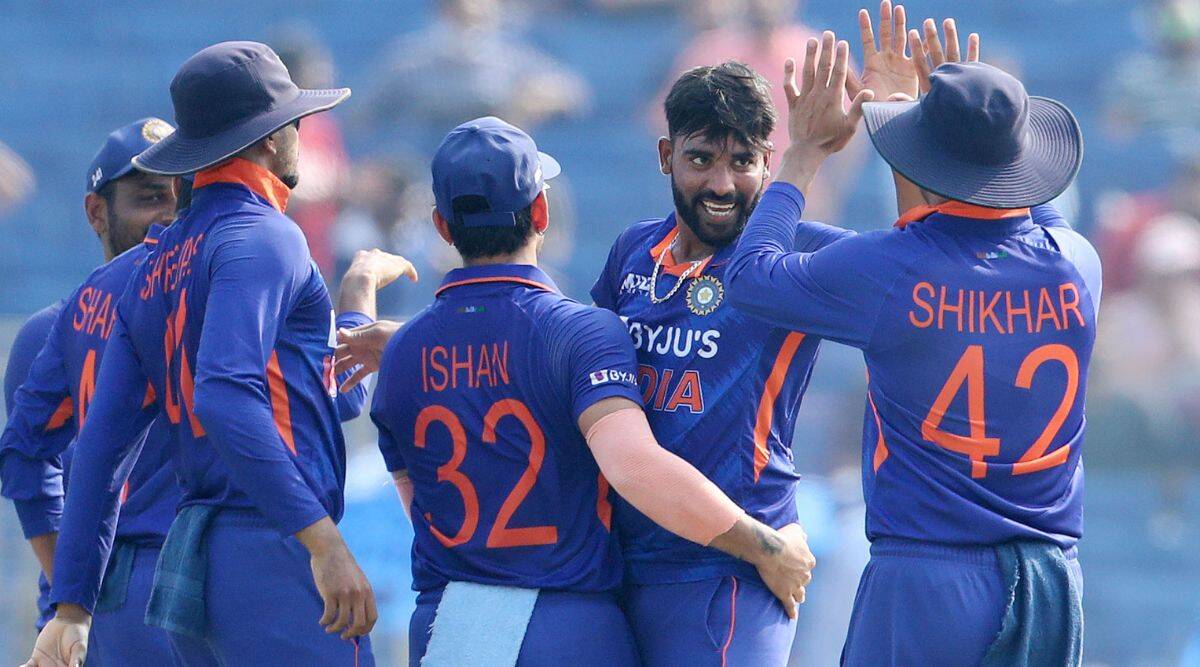 Kuldeep Yadav snared four batters as India bowled South Africa out for 99.
On a turny track, the spin trio of Yadav (4/18), Washinton Sundar (2/15), and Shahbaz Ahmed (2/32) shared eight wickets.
Mohammed Siraj (2/17) also contributed two wickets.
In response, India scored the required runs in 19.1 overs, led by Shubman Gill's 49 off 57 balls.
PLAYER'S VIEWS AFTER THE MATCH : INDIA VS SOUTH AFRICA
Kuldeep Yadav was named the game's MVP.
Kuldeep yadav : To be honest, I'm really happy right now. The pitch was excellent, I won the title of "Player of the Match", and I'm having fun bowling. I am concentrating only on the process and on my rhythm, not too much on the outcome. I'm trying to bowl in advantageous spots. Without giving it much thought, my next goal is to do well in the Syed Mushtaq Ali competition.
Shikhar Dhawan: I am pleased with the boys' performance throughout the series. The maturity with which they handled the responsibility , Thank you to the support crew. In the first game, we had a lot of character. We missed few catches, but we never really put ourselves under pressure. We made an effort to follow the process. I'm enjoying the journey and will keep trying to do well for my team. On such difficult batting fields, the lads shown outstanding character. Today's bowlers displayed precision.
Mohammad Siraj was named "Player of the Series".  Mohammad Siraj quoted "You acquire a lot of confidence when you perform for a strong squad. I had to take responsibility. At the beginning of each inning, I attempt to determine the appropriate lengths. You need to have that fire and enthusiasm inside you to be a fast bowler. I'm pleased with my performance and honoured to win "Player of the Series."
SOUTH AFRICA'S FAILURE
South Africa's lowest totals in ODIs are:
69 against Australia in Sydney in 1993
83 against England in Nottingham in 2008
99 against India in Delhi in 2022.
Previous record against India was 117 in Nairobi in 1999.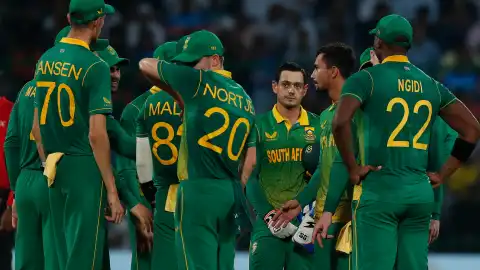 The score against India is the lowest for South Africa in an ODI. Bowled out for just 99 in less than 28 overs, losing 8 wickets to spin as the Washington, Shahbaz, and Kuldeep trio had a good time on a surface that did provide some assistance but wasn't completely unplayable. The only one who appeared attractive was Klaasen, but even he couldn't last very long.
South Africa was put into batting. The spinners continued to do damage after Siraj struck. Klaasen did well but also fell at the end. South Africa at end was bundled to 99. Iyer and Kishan were dominating in the second ODI and South Africa were rendered hapless in this one. They  needed  vital  points  and a  good  squad  for  this  series  but unfortunately  haven't  been  able  to  come  up  with  the  goods.
David Miller said that it was quite difficult, didn't helped much by just scoring 99. Disappointing outcome today, especially with the way the series has ended. It was tacky because it was under covers due to rain, there was some spin, and it was two paced. We were quite skilled in several areas and were able to establish ourselves.
CONCLUSION
India's victory in the third ODI is their 38th international victory this year across all formats. India have been the better side and won convincingly. The match was lost by South Africa. Kuldeep Yadav and Mohammed Siraj did wonders and made this victory possible.
---
Read More: ICC T20 Rankings: Babur Azam on top; Suryakumar Yadav retains 2nd position
---
Read More: India seals the ODI series against South Africa with a victory by 7 wickets: Siraj, Kuldeep shine
---
Watch Video: Player of the Match Kuldeep Yadav and Mohammed Siraj Interview after India vs South Africa Match