During the quarter under review, the fashion company's revenue from operations increased 47 per cent year on year (YoY) to Rs 885.3 crore, while EBITDA decreased 48 per cent to Rs 28.8 crore.
Nykaa reported a consolidated net profit or PAT (profit after tax) of Rs 1.2 crore for September 2021 on November 14. (Q2FY22). In the previous fiscal year, the company made a profit of Rs 27 crore.
Revenue from operations increased by 47 percent to Rs 885.3 crore in the September 2020 quarter, from Rs 603.8 crore. The gross profit margin for the July-September period was 42.7 percent, up 345 basis points (bps) from the previous fiscal's corresponding quarter of 39.3 percent.
On a sequential basis, it improved 213 basis points, primarily due to an increase in the share of GMV from owned brands and an increase in the percentage of Fashion GMV, according to the company's earnings release.
The company reported that its gross merchandise value (GMV) increased by 63% to Rs 1,622.9 crore, with beauty and personal care GMV rising by 38% to Rs 1,185.9 crore and fashion GMV rising by 215% to Rs 437 crore.
"Monthly Average Unique Visitors increased to 2.1 crores with a 62% YoY growth in the beauty and personal care vertical and to 1.6 crores with a 38% YoY growth in the fashion vertical," Nykaa said in a statement.
Nykaa's
revenue increased by 47 percent
 to Rs 885 crore in the S
eptember quart
er, while profits 
fell: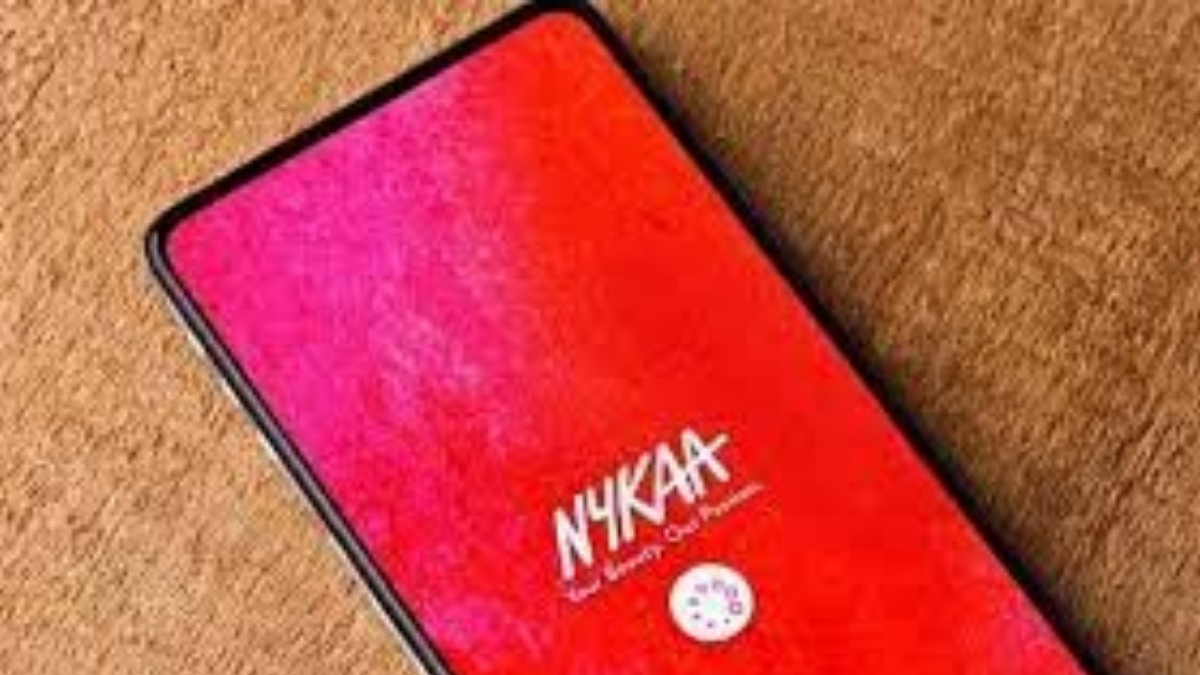 The company's annual unique transacting customers for the beauty and personal care vertical increased by 40% to 72 lakhs. The individual yearly transacting customers for fashion increased by 417% to 13 lakhs.
Even on a sequential basis, net profit was down 66 percent from Rs 3.5 crore in the April-June quarter, as the company spent more on advertising and marketing to gain more customers.
This is the first time Nykaa has announced its results since its IPO, which saw its market capitalization soar past Rs 1 trillion. Its IPO was covered 82 times, and its shares nearly doubled on their first day of trading last week. In morning trade on Monday, Nykaa shares fell almost 5% to Rs 2,244.20 per share.
During the quarter, Nykaa said it accelerated store expansion, opening eight new physical retail stores across the country, including Gwalior, Kochi, Mysore, and Ranchi. As of September 30, 2021, it had 84 operational physical stores.
Nykaa continues to provide customers across the country with easy access and on-time delivery. During Q2 FY22, it increased warehouse storage space by 0.37 lakh square feet, resulting in a total warehouse space of 6.65 lakh square feet.
"We have maintained growth momentum in our beauty business, accelerated our fashion business, and focused on building the brand Nykaa with strong marketing campaigns both digitally and through mass media," said Falguni Nayar, Executive Chairperson, MD, and CEO of Nykaa.
She also stated that increased marketing spending has resulted in a faster customer acquisition rate, as evidenced by the unique visitor and transacting customer metrics. "The company continues to invest in retail store expansion and fulfillment capacity ahead of the holiday season," she said, adding that the acquisition of the skincare brand, Dot & Key, represents a significant step forward in Nykaa's owned brands strategy.
Nayar added that the recently-listed company also launched the Nykaa eB2B app — Nykaa Superstore — during the quarter, focusing on the coming quarters. FSN E-commerce Ventures debuted on the stock exchanges on Wednesday, with its shares nearly doubling on the first day to close at Rs 2,207, up from its issue price of Rs 1,125. On the BSE on Friday, the company's shares closed 6.44 percent higher at Rs 2,358.90.