The US confirms Eric Garcetti to be an ambassador to India after two years of struggle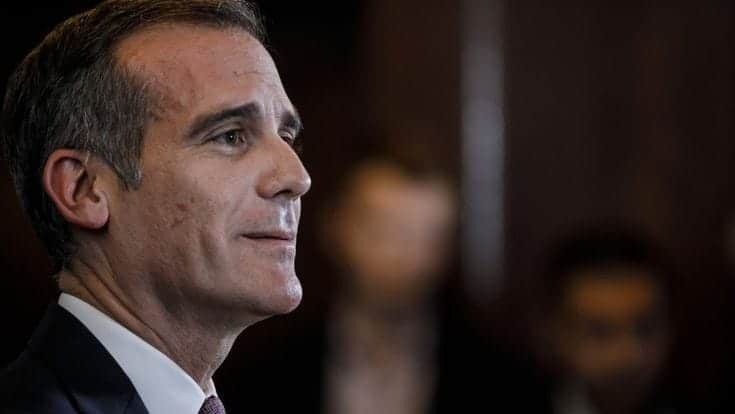 Table of Contents
Who is Eric Garcetti?
Eric Garcetti is an American politician and the ex-Mayor of Los Angeles, California. Garcetti has been involved in politics for many years. Before he was elected mayor in 2013, he served as a member of the Los Angeles City Council from 2001 to 2013, representing the 13th District. He was also the President of the City Council from 2006 to 2012.As Mayor of Los Angeles, Garcetti focused on several issues, including transportation, homelessness, sustainability, and economic development. He has launched several initiatives to help address these issues, such as the LA River Revitalization Master Plan, the Clean Streets Initiative, and the Great Streets Initiative. Garcetti has also been active on the national stage, who has served as the Chair of the Democratic National Convention in 2020 and also co-chairing Joe Biden's presidential campaign. Eric Garcetti was nominated as the United States Ambassador to India, by President Joe Biden and confirmed by the Senate in June 2021. In this role, he will be serving as the representative of the President and the United States government in India, working to strengthen the relationship between the two countries.
As Ambassador, Garcetti has already been active in working to deepen the partnership between the United States and India. He has emphasized the importance of cooperation on issues such as climate change, economic growth, and security. He has also expressed his commitment to building people-to-people ties between the two countries and promoting educational and cultural exchanges.
The stint on Eric Garcetti's Political Career
Eric Garcetti has faced several controversies throughout his political career. One of the most notable controversies was related to his handling of sexual harassment allegations within the Los Angeles Police Department (LAPD) during his time as Mayor of Los Angeles.
In 2018, it was revealed that the LAPD had been accused of covering up allegations of sexual harassment by high-ranking officers. Garcetti faced criticism for his handling of the situation, with some accusing him of not taking the allegations seriously enough and failing to hold those responsible accountable. The controversy led to the resignation of several LAPD officials, and Garcetti pledged to improve the department's policies for dealing with sexual harassment.
Additionally, Garcetti has faced criticism for his handling of protests against police brutality and racial injustice in Los Angeles. Some have accused him of being too slow to respond to the protests and of using excessive force against demonstrators.
Why his nomination as US Ambassador to India was put on hold?
In August 2021 that Eric Garcetti's nomination to serve as the United States Ambassador to India was briefly put on hold due to concerns about his handling of sexual harassment allegations within the Los Angeles Police Department during his time as Mayor of Los Angeles. The hold on his nomination was reportedly initiated by Senator Jeff Merkley, who requested more information about the allegations and Garcetti's role in addressing them.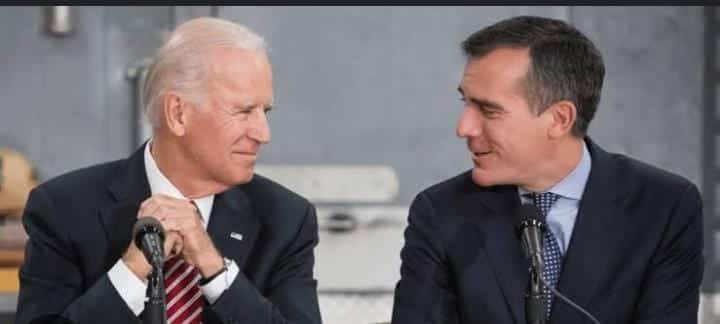 However, Garcetti's nomination was ultimately confirmed by the Senate in June 2021 after he underwent a thorough confirmation process, which included a Senate Foreign Relations Committee hearing and a background check by the State Department. But the confirmation process for ambassadorial nominees can sometimes be delayed or complicated by various factors, including political disagreements, concerns about the nominee's qualifications, or procedural issues within the Senate, as a result of which Garcetti's nomination took over 2 years to be put into motion.
Eric Garcetti declared as US Ambassador to India after the struggle of two years
After a lapse of more than two years, the United States will now have an ambassador to India after the US Senate confirmed Eric Garcetti on Wednesday. The former mayor of Los Angeles will replace Ken Juster, who resigned in January 2021 after Joe Biden took the presidency, as Washington's representative in New Delhi. With 52 votes in favor and 42 votes against, the House approved the cloture motion on Garcetti's nomination, which had been pending before the US Congress since July 2021, when he was first proposed by President Biden. The Senate quickly approved Garcetti's appointment.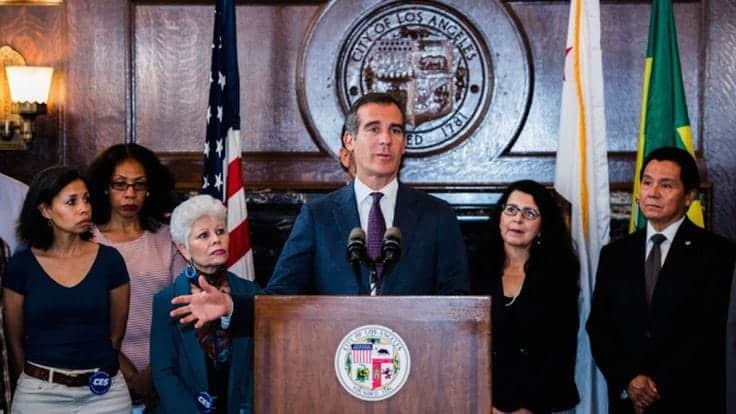 According to news agency ANI, the new US ambassador released a statement in which he expressed his gratitude to President Biden, the White House, and all Senators on both sides of the aisle for their consideration, regardless of whether they voted in his favor or not. The 52-year-old said he was "ready and delighted to begin my duty protecting our essential interests in India" after the Senate confirmed his appointment.