Foreign Affairs Minister Dr. S Jaishankar while responding to the question on India's relations with Russia in light of the recent US visit by the Prime Minister, said that our foreign relations are not a zero-sum game.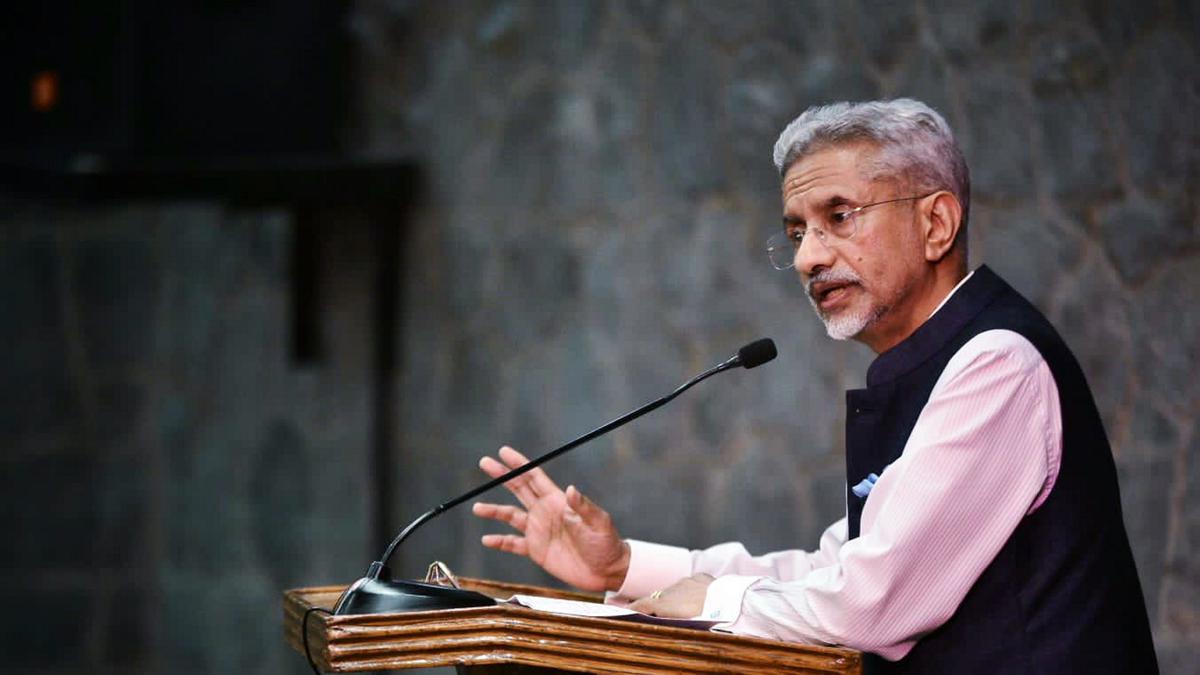 S Jaishankar delivered a speech in Kolkata on Friday, where he said that India now has credibility as the voice of the global south and that we are considered a strong democratic power. Speaking at the event on the completion of 9 years of BJP government, he spoke elaborately on India's ties with other countries, especially with Russia, the US and Europe. 
Jaishankar on India's ties with Russia and the US
Jaishankar was asked about the recent bonhomie with the US to which he said "Yes of course there is a bonhomie and we should appreciate, for us, it's not in our interest to be tied down to exclusive relationships". He went on to explain because we have traditionally strong ties with Russia, that should not become a burden or an obstacle for us to have an equally strong relationship with the United States. Or Russia or US should not have a say or stop us from looking at say Japan or Europe or any other country.
Jaishankar said that instead of looking at our foreign affairs as a zero-sum game his efforts would be in the direction to actually advance on multiple major relationships.
He mentioned that, unlike other major relationships, Russia-Europe, Russia-China or US-China, which had ups and downs, the Indo-Russia relationship has been the steadiest in the last 75 years. He explained that the reason behind this is public sentiments in India about Russia. The Indo-Russia relationship is geopolitically driven and is insulated from the regular politics.
Responding to questions on why India has continued to import oil from Russia, Dr Jaishankar has said India has a per capita income of $2,000 and it is the government's obligation and moral duty to ensure that it gets its people the best deal. 
He explained that till now Russia's main economic partners were from the west. However, post-Ukraine conflict, these are closed and there has been a boost in trade between India and Russia. He said that Russia is turning more and more towards Asia. Our trade before the Ukraine conflict was about 12-14 billion dollars but last year it was 40 billion dollars.
Jaishankar believes that Asian economies are going to be better partners in the near future and that's why we should not worry too much about what they are doing with other countries. We should keep our own relationship with Russia going and see how the interest of the Indian people is best served.
He called out Europe on its disapproval of India's decision to continue to buy oil from Russia. He had pointed out earlier as well that the EU imported much more oil and gas from Russia compared to India. Now India is Europe's largest supplier of refined fuel. Europe's reliance on India for crude oil products has grown since there was a ban on Russian oil.
The Minister also commented on India's relations with China saying that China has violated dual agreements of 1993 and 1996 by moving its forces into the Line of Actual Control. He said that China needs to understand that relationships between major countries will work only on the basis of mutual interests and respect. China needs to stop trying to change the status quo unilaterally.
The External Affairs Minister has been very vocal on India's foreign relations in his recent addresses. He considered the recent PM Modi's US visit a very significant one and said that India's relations cannot be tied down to exclusive relationships. 
In his recent address to students at NIT Delhi on Monday he explained how foreign policy decisions impact our daily life. "Without a good foreign policy, the petrol price would be much higher, the cooking oil price would be much higher, the (price of) next iPhone you buy would be much higher," he said.