New character posters for Kakao TV's upcoming series "Once Upon A Small Town" have been revealed!
"Once Upon A Small Town" is based on the same-named novel and follows a man from Seoul who meets a policeman while living in the countryside. Along with the two characters' love story set against the backdrop of fresh nature, the drama will depict the joys and sorrows of Heedong Village's pure and humane people.
The posters depict Ahn Ja Young (Red Velvet's Joy) in a potato field, Han Ji Yool (Chu Young Woo) on a dairy farm, and Lee Sang Hyun (Baek Sung Chul) on a peach farm in Heedong Village, which is lush with greenery.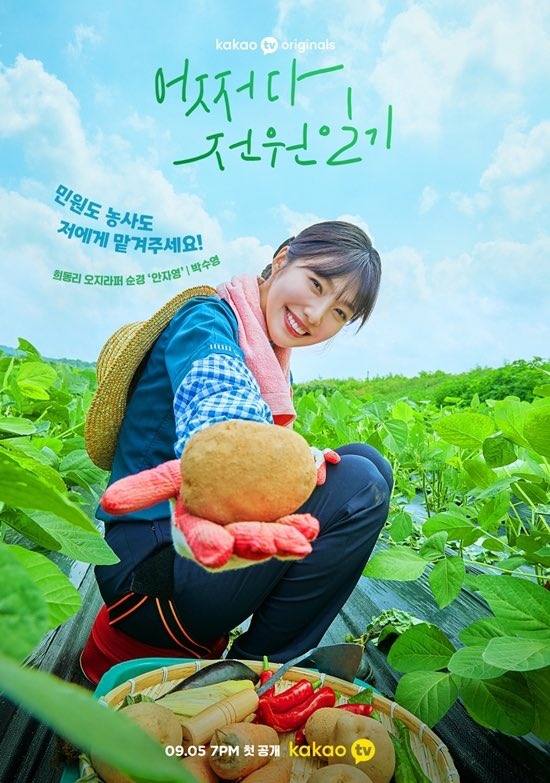 In these posters, Ahn Ja Young, a police officer, and Heedong village's busybody, is depicted harvesting the corpses that have grown abundantly in a prosperous year. She's brightly smiling as she holds out a potato the size of her face, radiating vital energy even in the sweltering heat. Ahn Ja Young appears to be working in the fields with a towel hung over her shoulders, sitting on a small stool used for farming work.
Ahn Ja Young, widely known as the "Human Civil Compliant Service Center," goes on patrol in her police uniform, but when someone needs help, she immediately gets to work in the fields. In her poster, she says, "Leave all civil complaints and farming to me," demonstrating her lovely nature and love for her hometown.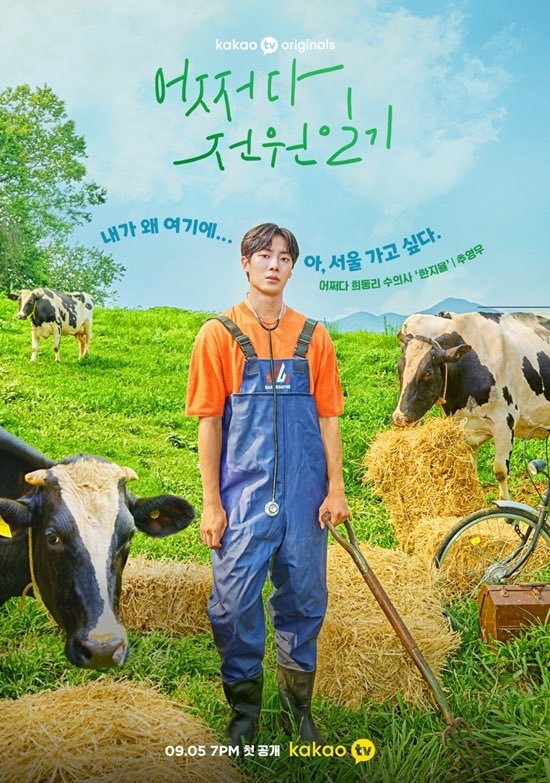 Another poster depicts Han Ji Yool standing among the grazing cows, holding a shovel in his left hand. He appears to be thinking, "Who am I? What am I doing?" Viewers can immediately read his emotions from his poster, which reads, "Why am I here?" "I'd like to visit Seoul." Han Ji Yool, a veterinarian in Heedong village, is still not familiar with it.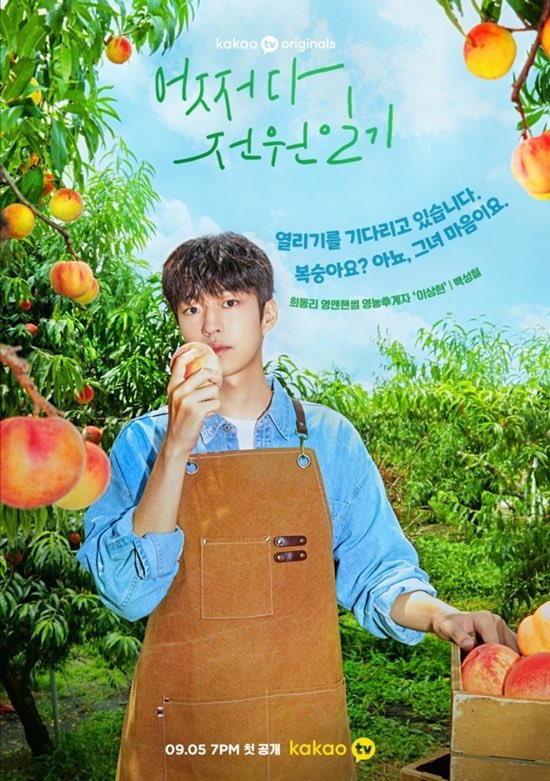 Lee Sang Hyun, the pride of Heedong village and the young and handsome farming successor, takes the main stage—the peach farm, with his melancholy gaze and gentle beauty.
The first episode of "Once Upon A Small Town" will air on September 5 at 7 p.m. KST.
"Once Upon A Small Town" Trailer: https://www.youtube.com/watch?v=K3lm7mMPH2Y
Also Read: High-Rated Korean Dramas of all time