Table of Contents
Australia's government is taking a stand against the rising concerns of sexual violence associated with online dating platforms. In a recent development, the government has issued a demand to online dating companies, giving them an ultimatum: improve safety practices by the middle of the next year or face regulatory action. This move comes on the heels of alarming research findings, which underscore the urgent need for reform in the industry.
Government Intervention: A Call for Change
The government's call for action involves a request for a voluntary code from the online dating industry. This code is expected to include a range of commitments aimed at enhancing user safety, such as closer collaboration with law enforcement, support for at-risk users, the implementation of stronger safety policies, and increased transparency when it comes to addressing issues of harm.
The catalyst for this action was research conducted by the Australian Institute of Criminology, which was published in October of the previous year. The findings of this study were nothing short of eye-opening: it revealed that an alarming three out of every four individuals using dating apps or websites had experienced some form of sexual violence between 2016 and 2021. These distressing experiences ranged from sexual harassment and the use of abusive or threatening language to image-based sexual abuse and stalking. 
It is crucial to understand the context of these findings. Dating apps have become an integral part of modern romance, and in Australia, they have now become the most common means for individuals to meet potential partners. Their popularity and ubiquity underscore the gravity of the issue at hand. While these platforms have facilitated connections and relationships, the high incidence of sexual violence against their users is deeply concerning.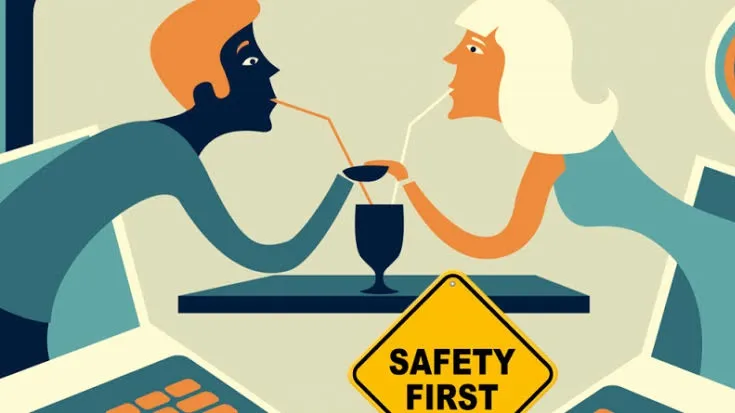 A Commitment to Ending Violence
Communications Minister Michelle Rowland expressed the government's resolve to address this pressing issue. In a statement, she emphasized, "Online dating platforms must do their part to end violence against women." This sentiment reflects the broader global conversation about safety and gender-based violence, with governments and organizations worldwide recognizing the need to create safer online spaces.
However, it's important to note that the government is initially seeking a voluntary commitment from the online dating industry to improve safety. This approach allows companies to take the initiative and demonstrate their commitment to the well-being of their users. It also provides them with an opportunity to collaborate with government agencies and experts in the field to develop effective safety measures.
Nonetheless, the government's willingness to pursue regulatory options if the voluntary code proves inadequate underscores the seriousness of the issue. The safety of users, especially women, must be prioritized, and the government is prepared to take necessary steps to ensure that online dating platforms are held accountable for creating a safer environment.
Creating Safer Spaces: Online Dating
In recent years, concerns about the safety of online dating have grown globally. While these platforms offer convenience and opportunities for connection, they also present unique challenges. Users often interact with strangers, making them vulnerable to various forms of abuse and harassment. Image-based abuse, where intimate photos are shared without consent, has become a particularly troubling issue.
To address these concerns, countries around the world have been taking steps to regulate online dating platforms and enhance user safety. Australia's move is in line with this global trend, recognizing that the responsibility to combat sexual violence extends to the platforms themselves.
Australia's Bold Step Toward Enhanced User Safety
Australia's government's call for enhanced safety measures in the online dating industry is a significant step in addressing a pressing issue. The alarming prevalence of sexual violence experienced by users of these platforms cannot be ignored.
While the government is initially seeking a voluntary commitment, it is prepared to explore regulatory options if necessary. This action reflects a broader global conversation about online safety and the responsibility of tech companies to create secure spaces for their users. 
The future of online dating in Australia may see a shift towards greater accountability and improved safety for all users, ultimately fostering healthier and more positive online connections.