Military Bases Attacked, Senior Politicians Arrested, Crisis Continues to Grow
Former Pakistani finance and energy minister Hammad Azhar claims that police and plain-clothes officers have broken into his home six times in recent weeks, destroyed his possessions, and threatened his 82-year-old father with the kidnapping of his daughter.
He claimed that police as well as "unknown people" detained his father before releasing him after an hour of searching through his phone.
The Minister, who is currently in a hiding place, claims a "fascist regime" is pressuring him to quit Pakistan Tehreek-e-Insaf (PTI), the political party of ex-prime minister and world-cup-winning ex-cricketer Imran Khan.
The minister claimed that he is a target for all the above actions because he refuses to leave the side of Ex-Pakistan Prime Minister Khan.
Table of Contents
Military and Police Openly Abusing Power
Azhar avoided openly blaming the potent army for the recent arrests of other key PTI members, some of whom were detained multiple times.
The ex-PM, however, has openly blamed the army on many occasions, putting the challenge to a group that has either directly dominated the nation for three decades or had a controlling influence on the civilian government.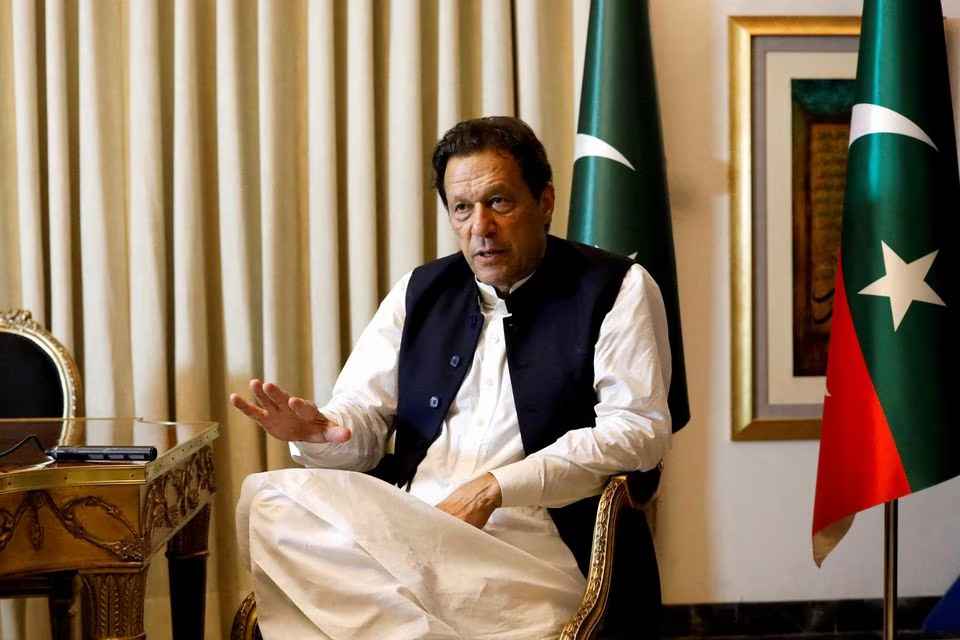 In an interview, Imran Khan stated, "It is the establishment." "Establishment refers to the military establishment because they are now really openly — I mean, it's not even hidden anymore — they're just out in the open,"
The police and the government deny using force against supporters of Khan. Several inquiries for comment to an army spokeswoman went unanswered.
According to Punjab police commissioner Usman Anwar, Azhar was raided without a warrant because he is sought on terrorist charges for participating in violent statewide riots in May. Azhar disputes the accusations.
Pakistan in Crisis, 5000 Arrested
Since Khan was forced out of his position as prime minister in 2022 and started demonstrating on the streets for new elections, the nuclear-armed, South Asian Nation, Pakistan has been in unrest. The situation has worsened due to a full-blown economic crisis that includes rampant inflation, a decline in the value of the currency, and the potential for a debt default.
Khan's arrest in May on suspicion of corruption, which he claims was ordered by the generals of Pakistan's military, sparked violent demonstrations all across Pakistan, attacks on an air base and other military structures, including the army's headquarters, and a fire on a top general's residence, all of which were allegedly carried out by Khan's supporters.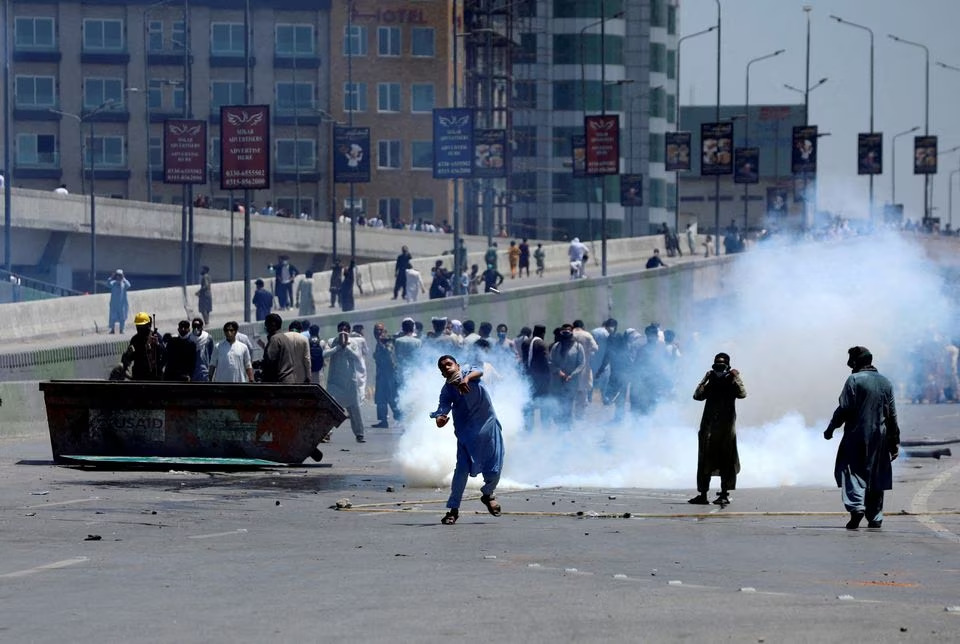 That kind of challenge to Pakistan's military, which has ruled the nation since its inception in 1947 with a mixture of fear and respect, has never existed.
Interior Minister Rana Sanaullah reports that since the ninth of May, almost 5,000 of Khan's associates and followers have been detained. Concerns have been expressed by rights groups regarding what they refer to as arbitrary arrests and forced disappearances.
Ex-Politicians Resign After Getting Arrested
Several of the several pro-Khan lawmakers detained during the weeks-long operation have been detained again after receiving court-ordered bail.
All of the leaders who have publicly dissociated themselves from Khan condemned the demonstrations and lauded the military have been set free
In the interview, Khan said that "the entire senior leadership is in jail." Adding that the only people who can now leave prison are those who declare that they resign their membership in Khan's party.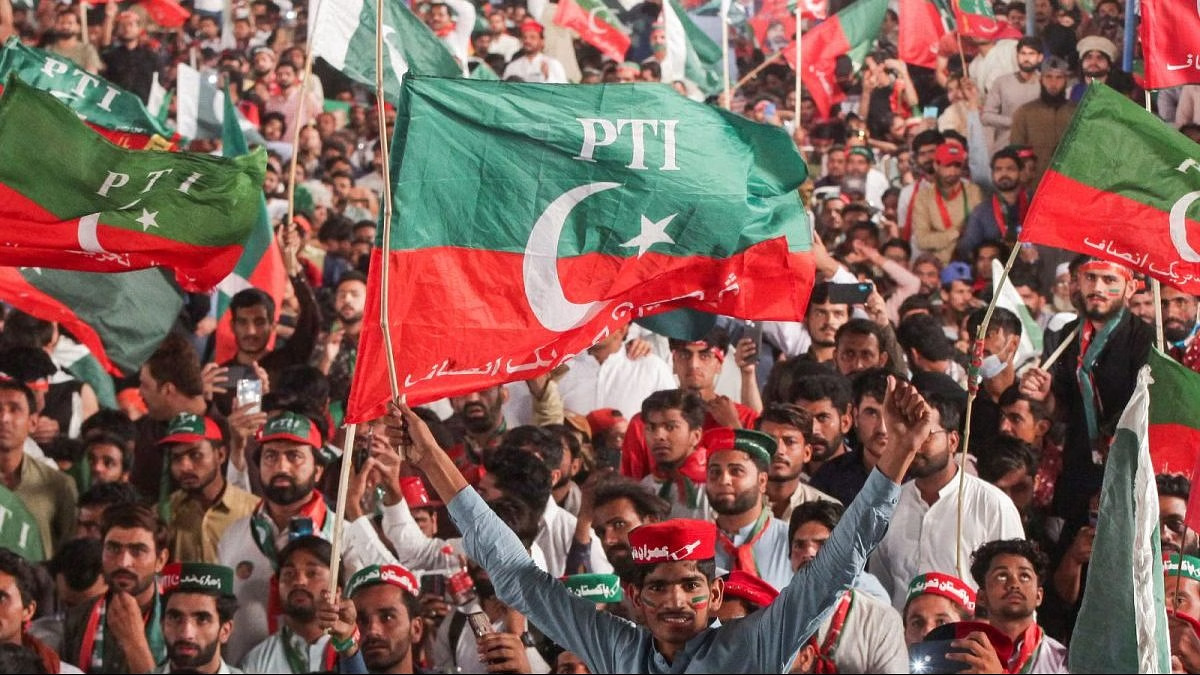 The former PM's spokesperson, Iftikhar Durrani claimed that the families of party members were being threatened with physical, mental and financial repercussions in order to get Khan to quit.
Despite being out on protective bail, Fawad Chaudhry, a former minister of information and close Khan adviser, was detained on the tenth of May outside the premises of the Supreme Court. After a court ordered his release a few days later, he was once more surrounded by police.
After coming out of prison, he posted on social media that he was parting ways with the Ex-PM and resigned from his position in the party because he is taking a hiatus from politics.
Former foreign minister Shah Mahmood Qureshi, former ministers Ali Muhammad Khan, Shehryar Afridi, and Yasmin Rashid, who headed out of prison only to be switched to a police vehicle waiting for the group that took them to another detention facility, are other top aides who have been re-apprehended despite discharge orders from courts.
Senior PTI member Mehmood-ur-Rasheed claimed that there was immense pressure on him, but that he was loyal to the party. Despite Police denial, the senior leader's lawyer Masood Gujjar says that Rasheed made claims of torture in his cell.
Filthy Treatment in Jail
Malaika Bukhari, a devoted supporter of Khan who left the party towards the end of May, recounted the harrowing experience of being imprisoned in a "C-class" cell for almost two weeks in the summer heat.
C-class cells are compact spaces that are frequently overcrowded with inmates, lack adequate ventilation, and have an open space in the corner that is used as a toilet.
In a news conference, she declared her resignation from the party and spoke out against the attacks on military buildings.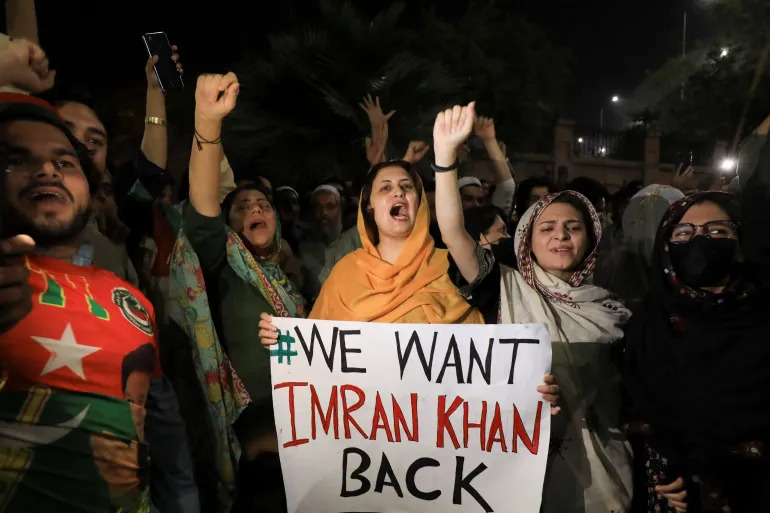 Many of the other people caught during the operation, according to members of Khan's party, were held in comparable, if not worse, conditions than she was.
Legal experts claim that political prisoners typically have the right to B-class cells, which include a clean bathroom and other amenities like newspapers and book availability.
Former maritime affairs minister Ali Zaidi left the PTI late last month after spending more than a week in a jail in Jacobabad in the summer, which is on some days, the hottest spot on earth. He was sent there after being caught again.
He remarked that the armed forces of Pakistan were its pride and that it was an onerous decision to quit politics.