August 14 is a day of great significance for Pakistan. It is the day that the country gained its independence from British rule. Pakistan was created as a homeland for Muslims in the Indian subcontinent, and its independence was a momentous occasion for the millions of people who had been living under British rule for centuries.
Table of Contents
August 14, 1947: The Birth of Pakistan
The date of August 14 was chosen for Pakistan's independence day for several reasons. First, it was the date that the British Viceroy, Lord Mountbatten, announced that power would be transferred to the two new dominions of India and Pakistan. Second, it was the date that the Constituent Assembly of Pakistan met for the first time. And third, it was the date that the first Prime Minister of Pakistan, Liaquat Ali Khan, took office. "Pakistan is a young country, but we have come a long way in a short time. We are a nation of peace and tolerance, and we are committed to building a better future for ourselves and our children." Asif Ali Zardari, former President of Pakistan
The fact that Pakistan celebrates its independence day one day before India is often a source of confusion for people who are not familiar with the history of the two countries. However, there are many reasons for this difference in dates.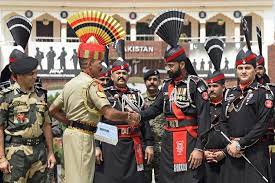 Two Dates, One Independence
First, the British had originally planned to transfer power to India and Pakistan on June 30, 1948. However, they decided to accelerate the timeline to avoid a potential conflict between the two countries. As a result, the date of August 14 was chosen as a compromise between the two sides.
Second, there were some logistical challenges in transferring power to two new dominions on the same day. For example, it would have been difficult to ensure that all of the necessary paperwork was in order by the deadline. By choosing different dates, the British were able to avoid these challenges and ensure that the transition of power was smooth and orderly.
The significance of August 14
Finally, it is worth noting that August 14 is also significant for Muslims around the world. It is the day that the Prophet Muhammad (peace be upon him) ascended to heaven, and it is a day of great importance in the Islamic calendar. As a result, it was a fitting date for Pakistan to choose as its independence day. "August 14 is a day that will be remembered by us for all time as the birthday of our nation." Muhammad Ali Jinnah, founder of Pakistan
August 14 is a day of great celebration in Pakistan. People from all over the country gather to mark the occasion with flag-raising ceremonies, parades, and public speeches. There are also special events and programmes dedicated to remembering the sacrifices that were made to achieve independence.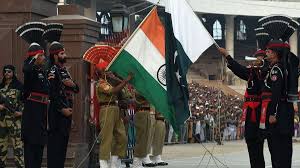 A Day of Celebration and Remembrance
"We celebrate independence day with pride and joy, but we also remember the sacrifices that were made to achieve this day." Imran Khan, Prime Minister of Pakistan For many Pakistanis, August 14 is a day of mixed emotions. It is a day to celebrate their freedom and independence, but it is also a day to remember the difficult journey that led to this point. However, despite the challenges, Pakistan has emerged as a strong and vibrant nation. And on August 14, Pakistanis from all walks of life come together to celebrate their country's independence and look forward to a bright future.