According to a GST investigation, gaming applications' crypto-based revenue saw a 700 million rupee outflow from India.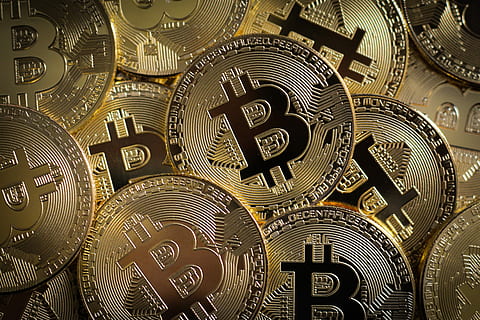 The largest such network under investigation, Parimatch, is situated in Cyprus and even runs TV advertisements during regional sports leagues. One such network connected to Parimatch was recently demolished by the Directorate General of Goods and Services Tax Intelligence. The majority of these networks use multi-jurisdictional conversations and transactions to evade legal action.
Investigation of the matter of Parimatch
An alarming development is that Indian authorities are struggling to stop the spread of foreign gaming and betting platforms that use networks of shell companies and cryptocurrency exchanges to evade paying taxes in India.
According to a ToI article, Parimatch, a Cyprus-based organisation that even airs advertisements during regional sports leagues on television, is at the centre of one of the largest such networks under investigation.
A recent operation by the Mumbai-based Directorate General of Goods and Services Tax Intelligence (DGGI) resulted in the discovery and destruction of one such Parimatch-related network. The network was in charge of collecting Rs 700 crore from Indian gamers who used gaming apps, and the money was then transferred by converting it into bitcoin. According to a TOI report, the DGGI investigated the backgrounds of 350 people and 50 entities in Kolkata and monitored the operations of the network for months.
What helps with the illegal action?
The majority of these gambling enterprises, with their headquarters in tax havens and operating illegally in India, use complex layers of communication and transactions spanning international borders. Dubai is crucial in enabling the flow of money via cryptocurrencies. Without formal contracts, the workers for these applications receive payment online. For instance, Parimatch only communicates with its contacts in India via email, phone calls, or anonymous people.
The director of an unregulated payment aggregator who made it possible for Parimatch's customers to deposit money into shell companies has just been arrested by the DGGI. The collected money was subsequently transferred from the payment aggregator to the bank accounts of fictitious businesses. More than 400 bank accounts were frozen as a result of this.
Step taken by the Authorities
However, a significant percentage of these funds had already been converted from bank deposits to Bitcoin. The organization arrested a Mumbai-based cryptocurrency exchange operator for managing a group of fictitious firms with fake directors. The app's operator disclosed that cryptocurrency had been created from the Rs 96 crore it had received from app users. The investigation, however, came to a standstill since the accused was unaware of the owner of the wallet where the cryptocurrency funds were sent. The defendant insisted that the entire operation was carried out in accordance with clear instructions obtained via phone conversations and emails from an "unknown person."
The fake directors of the shell businesses, who were given pittances to act as the entities through which cryptocurrency was bought and transported abroad, were also questioned by the DGGI.
The majority of these people were drivers, street vendors, or people in other roles who had exchanged a small amount for sharing their information with a book-entry operator who also handled hawala payments.The fictitious directors admitted they knew money was being transferred into their accounts or wallets using Parimatch apps.
They claimed that video KYC of their family members were used for opening the accounts/wallets by the cryptocurrency exchange operator. They continued to be in the dark about the sums credited to their accounts and the people who received the transferred money.
The Accused person Identity
Unfortunately, the investigation has come to a standstill at this point.The DGGI has also tracked money sent to fictitious businesses with addresses in Kolkata. Before the DGGI could identify the person in charge of these shell businesses in Kolkata, it's thought that they left the country. Authorities believe this individual turned the money into bitcoin before sending it abroad.Officials from the DGGI learned during their investigation that Parimatch had broadcast commercials with celebrity endorsements during live broadcasts of regional sports leagues.
A senior executive from a television network informed DGGI representatives that they had signed an online agreement after receiving email instructions on how to run Parimatch advertising. Similarly, Parimatch instructed media management firms via email to recruit famous people for the advertising.
Next step of Authorities and precautions
Numerous such gaming and betting organizations are being intensively investigated by the Enforcement Directorate (ED). Many are thought to be functioning via shell firms set up in tax havens abroad. These businesses don't have any physical locations in India and only connect via email, phone calls, or middlemen. 
According to sources, the Union Ministry of Home Affairs has been informed about this pattern and may decide to impose restrictions on certain apps and websites due to worries about national security.
Despite the availability of sophisticated tools created by Israeli businesses to track cryptocurrency movements within wallets, this initiative has had only sporadic success.
Interoperability between blockchains enables users to access applications on other platforms and transfer cryptocurrency between exchanges, according to an expert experienced with such solutions. However, the expert pointed out, specialised techniques can still be used to track the movement of cryptocurrencies.