Paris-Saint Germain are supposedly favourites in securing Marcus Rashford as his contract expires in the summer.
Background of the Rumour
The French titans maintain a reputation for investing big for drawing the finest. They have an identical game proposal to avail the services of Marcus Rashford. Since they realise that his contract expires in the summer, they propose to act when he will be free to negotiate with foreign clubs for his future. Paris is seeking to intensify their attack with his addition to the squad.
Who is Marcus Rashford?
Marcus Rashford is a professional footballer who plays for Manchester United and England. At an early age, he had joined Fletcher Moss Rangers' football club, where he stood an outstanding talent. His skills were phenomenal, and Manchester United signed him into their ecosystem. Since then, he has been a product of Manchester United.
At 18, Marcus Rashford broke a record owned by Wayne Rooney by becoming the youngest player in English Football to represent the team in any European championship. For Manchester United, he became the youngest scorer ever by scoring 2 goals on his debut, rewriting history, which was maintained by George best in the 2015-16 season.
Apart from being a professional footballer, Marcus Rashford is also a philanthropist. He has the ambition to end child food poverty in England and leads a campaign for it. Through his campaign, he plans to offer a guaranteed meal every day to underprivileged children in England.
Recent Developments
With Rashford's contract expiring and his impressive performance at the Qatar World cup, he has raised eyebrows for himself. Football clubs are eager to secure him into their squad. Barcelona, Bayern Munich, Real Betis, Juventus and Paris-Saint Germain are on the run for his signature. However, Paris-Saint Germain seems to have the upper hand.
Paris-Saint Germain will offer 850,000 pounds a week to the English forward. Other clubs willing to sign him will probably offer lesser wages, therefore they will be out of competition already. Currently, Rashford holds a market value of around 70 million pounds for a player of his experience, calibre and abilities. Investing in him would be economical for any club.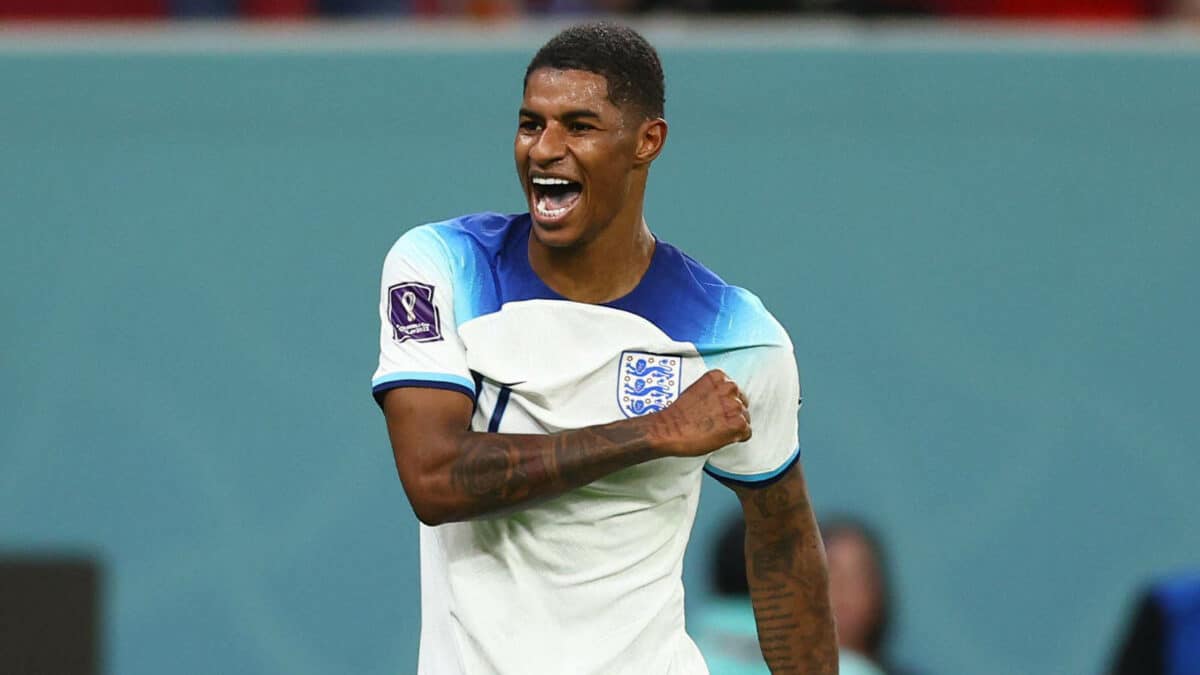 Manchester United's Intentions
Erik ten Hag, the manager of Manchester United, has clarified that the club would use their option to keep Marcus Rashford. He is an important member in the squad. In the world cup and the present season, Rashford has displayed a promising performance. Even if the player intends to leave, an offer with a single year extension has always been an option for clubs and players.
Thoughts of Marcus Rashford
Marcus Rashford has been a product of Manchester United; usually called the homeboy. Therefore, connection with the club from a young age till now has been a memorable experience for him. The fans too, are great and supportive. Rashford has his heart set in Manchester and does not plan to leave soon. Only time will tell what the future has in store for him.