Paris Saint-Germain is said to be interested in Manchester United's star played Marcus Rashford. Reports suggest that the club wants to sign the striker in this window itself.
Rashford has 1 year on this contract remaining with Man Utd but the club has an option to trigger an additional year if the need comes. Thus Rashford has effectively 2 years on his contract left, which can make the deal a little bit more costly for the French Club.
https://twitter.com/LaurensJulien/status/1557784420228136960?s=20&t=o-6cQLsIxSYS79D1k7olfw
According to reporter Julien Laurens PSG need a player who can play as a wide or a 9. He said that Rashford is keen on a new challenge however no talks have yet started between the clubs.
French L'Equipe sports daily has claimed that talks have already begun with Marcus Rashford's representatives but no contact has been made with United. The transfer is still in very early stages but is claimed to be progressing positively. It is also unclear whether Rashford will want to move out of England and Manchester. He is with the club since the age of seven.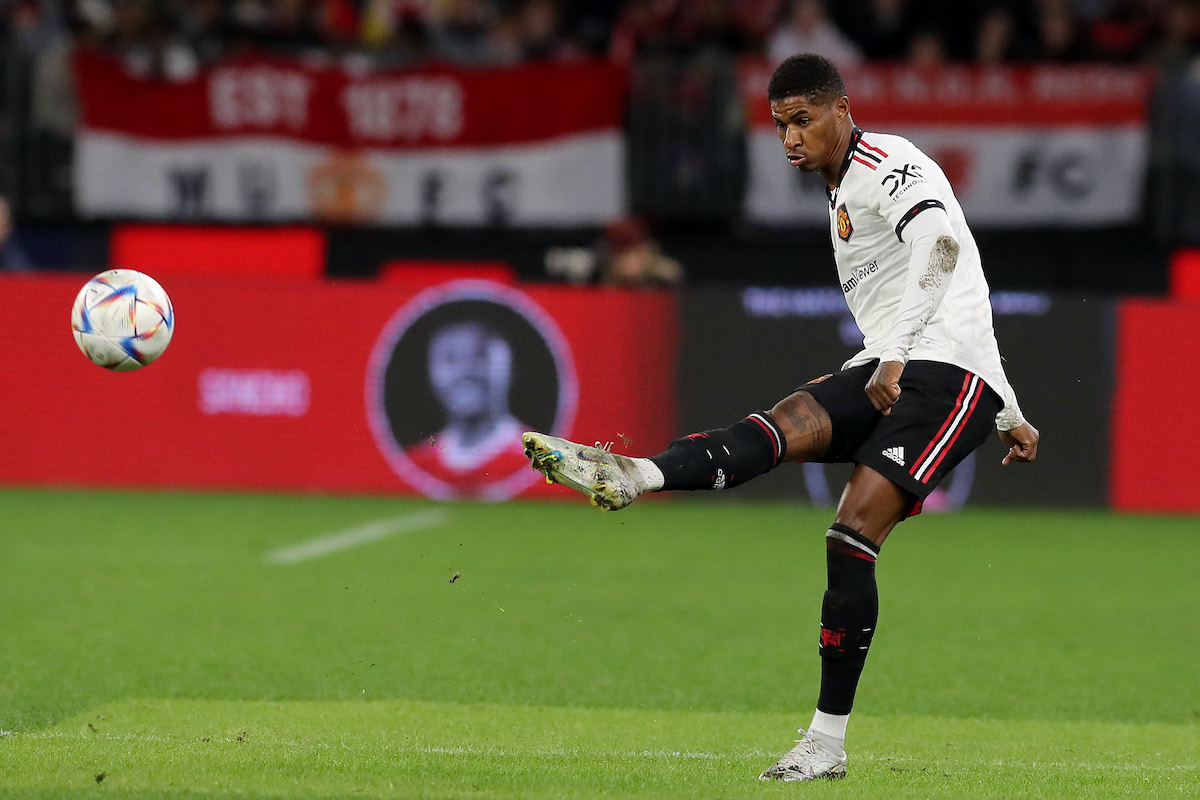 "We want another striker to come in," PSG coach Galtier told reporters. "With a busy schedule, we want arrivals. The club is working, I am in direct contact with [football advisor] Luis Campos. Luis is in direct contact with our president [Nasser Al-Khelaifi]. We must not make any mistakes. Will this player arrive? We don't know. It has to be a real plus."
Paris Saint-Germain are interested in Rashford for a long time. The new reports suggest that they have not given up on their desire to sign the England player. Marcus Rashford scored a memorable penalty in the 2019 champions league game which saw Man Utd defeat PSG on away goals.
The recent performances of Marcus Rashford have been poor
Rashford was considered one of the world's brightest youngsters. He scored 22 goals in the 2019/20 season in all competitions and followed with another 21 strikes the season after. However ever since his comeback from injury last season, he has lost his form. He scored only 5 goals last season and ultimately lost his place on England's national team.
PSG's interest in the player indicates that they still consider him a bright young option. Marcus Rashford needs to regain his form if he wishes to play for United in the foreseeable future.