Table of Contents
Rahul Gandhi is scheduled to file an appeal
Rahul Gandhi, the head of the Indian opposition, is scheduled to file an appeal on Monday against his criminal defamation verdict and prison term. A Gujarat state judge gave him a two-year prison term for remarks he made in 2019 at an electoral rally regarding Prime Minister Narendra Modi's last name.
Later, the Congressman's status as a legislator was revoked. The Bharatiya Janata Party (BJP), which is in power, has been charged with having Political vengeance. The BJP has refuted this, claiming that the matter was handled according to the law.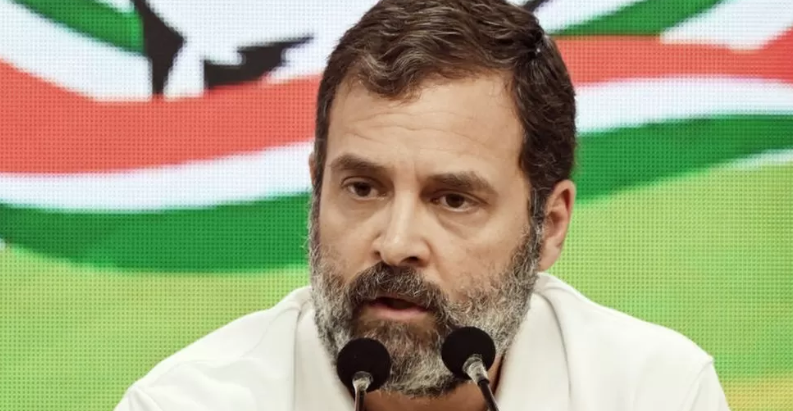 Rahul Gandhi will challenge a two-year prison?
According to reports in the local media on Sunday, Indian opposition leader Rahul Gandhi will challenge a two-year prison term in a defamation case filed against him by a lawmaker from the Bharatiya Janata Party (BJP). Gandhi, 52, the Congress party's head and heir apparent to the Nehru-Gandhi political dynasty, was found guilty of defamation by a judge in the western state of Gujarat for remarks he made in an address in 2019.
For Mr. Gandhi to run in the upcoming national elections in India, his punishment must be postponed or he must be declared innocent. On Monday afternoon, Mr. Gandhi will appear before the Surat judge alongside his sister, Priyanka Gandhi Vadra, and other prominent Congress officials. 
Have a look at this video: Rahul Gandhi to appeal against conviction and jail term; will move the Sessions court today
Support Mr.Gandhi…
With signs that read "save democracy," many Congress members congregated outside the court to support Mr. Gandhi. A top police official confirmed to the ANI news outlet that many police officers have been stationed in Surat. Gandhi will petition a sessions judge for a stay of his conviction, a member of his legal team informed the local news agencies.
While a decision against his appeal can be contested by his attorneys in a higher court, one in his support would restore his position in parliament. After being granted time to file an appeal of the judgment, which was rendered on March 23, Mr. Gandhi is presently free on bail. Purnesh Modi, a lawmaker for the BJP, filed a defamation lawsuit against Mr. Gandhi over remarks he made at an electoral gathering in the state of Karnataka.

Lalit Modi, who served as the Indian Premier League's previous president and is presently wanted by the nation's cricket governing body, and Nirav Modi, an Indian gem tycoon, are both still at large. Purnesh Modi claimed that the remarks had defamed the entire Modi group in his lawsuit.
Gandhi says he was not intended…..
Mr. Gandhi clarified that his remark was not intended to disparage any particular group but rather to draw attention to corruption. A Supreme Court ruling stating that a legislator was guilty of a crime and condemned to two or more years in prison stands barred with immediate effect is what caused the Congress scion to lose his position in parliament a day after his conviction.
Members of the Congress party protested last week in several regions. The demonstrations were also joined by the leaders of numerous other opposition groups. In a news conference, senior Congressman Jairam Ramesh claimed that Mr. Gandhi was being targeted by the ruling BJP due to his remarks regarding "Mr. Modi's relationship with Adani." 
Gandhi was connected to
Mr. Gandhi had connected businessman Gautam Adani's growing fortunes with his closeness to Mr. Modi's administration in an address to parliament on February 7. A commission of specialists has been called for by Congress and other opposition parties to look into claims of financial fraud made against the Adani group.
In a report released in February, the US-based investment company Hindenburg Research charged the Adani group with years of "brazen" stock manipulation and financial fraud. The organization has refuted the charges. According to BJP officials, the party does not support Mr. Adani, and Mr. Gandhi has been charged with lying.
read more: Billionaire Cyrus Poonawalla Conflicts Over $120-mn Property