The fossils have been identified to be that of Spinosaurus or Spine lizard. It is estimated that they were much larger in size than the renowned Tyrannosaurus Rex. It is very rare for the fossils of such predatory dinosaurs to get discovered and hence, the discovery is exhilarating.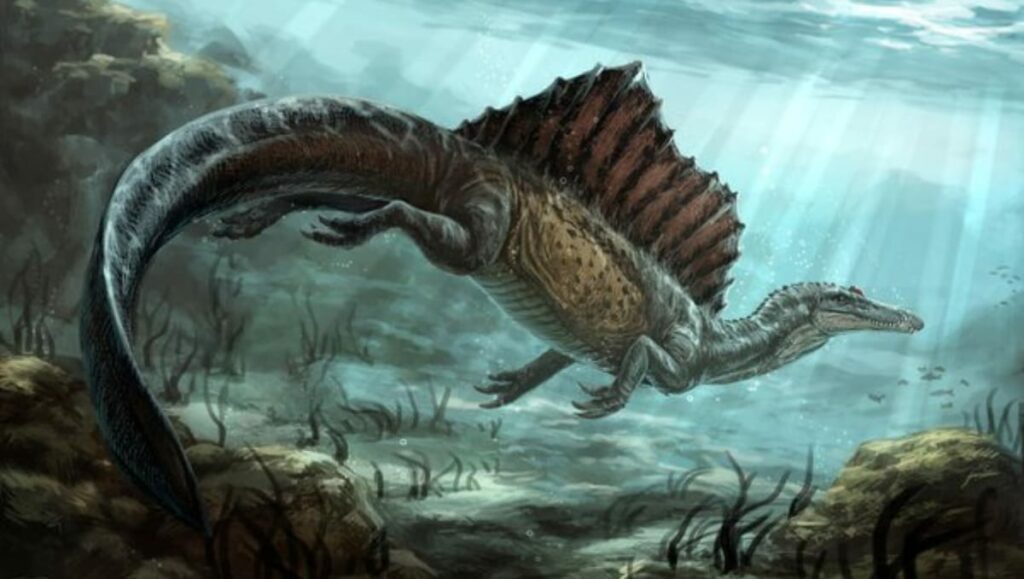 We all remember how The Jurassic Park movie franchise had caused a major stir-up worldwide. Jurassic Park III had featured Spinosaurus as more larger and powerful than the infamous Tyrannosaurus Rex. With its Crocodile like Skull structure, humongous size, and remarkable scales, it has already long since been a massive favorite among fans.
Despite it being a favorite among the masses, not much has been known to scientists about the Spinosaurus. With its fossils being very impossible to discover, to date archaeologists could uncover only seven of them – with one complete set being discovered on the eastern side of Morocco.
With the more recent discovery of one such fossil on the southwest coast of the Isle of Wight based off the south coast of England, archaeologists have been exhilarated at the chances of discovering more information on the mighty one.
PeerJ, the scientific journal of Environmental and Life Sciences published a study in which it has been found by the researchers that the fossils are approximately 125 million years old.
According to the researchers, the recent discovery substantiates a hypothesis that the mighty dinosaur originally arrived from Western Europe and then proliferated into several species before migrating to different parts.
Fossils related to groups Of Spinosauri have been discovered in Laos, Brazil, Southern England, Thailand, and Niger.
Austrian paleontologist Richard Markgraf discovered the first Fossil of Spinosaurus in 1912 in the region of Egyptian Bahariyya oasis. German paleontologist Ernst Stromer von Reichenbach categorized it as Spinosaurus aegyptiacus in the year 1915.
In a tragic turn of events, some parts of the fossils were severely damaged during their transportation to the Deutsches Museum in Munich from Egypt, and the remaining parts of it were lost during the air raid on the Alte Akademie museum in Dusseldorf in 1944.
Researchers estimate that the average size and weight of Spinosaurus were approximately between 15 and 18 meters (49-59 ft.) long and between six and nine tons. It had one of the longest skulls among carnivorous dinosaurs, measuring a staggering size of around 1.75 meters.
The fossil discovered on the Isle of Wight includes vertebrae and pelvic bones which insinuate that the corpse of the Spinosaurus was attacked by a group of scavengers.
The researchers plan to closely examine the layers of fossils under a microscope and other necessary equipment to gather information about their growth process and to calculate the age of the fossil found.