Rayyanah Barnawi is part of the AX-2 spacecraft's crew, which launched on Monday from Florida's Kennedy Space Centre to the International Space Station (ISS).
Rayyanah Barnawi along with a male Saudi astronaut Ali al-Qarni will be traveling to the ISS to carry out a number of experiments in the microgravity environment as part of a private mission. Apart from being the first Arab astronaut, Rayyanah is also a breast cancer researcher.
Space Experiments: Human Cells & Cloud Seeding
Arriving at the ISS today, the astronauts will join former NASA astronaut Peggy Whitson and US pilot John Shoffner to carry out a total of fourteen experiments in space which focuses on human cells, cell sciences, and cloud seeding as part of a mission organisaed by Houston-based private space technology company Axiom Space.
The four astronauts were launched on a SpaceX Dragon spacecraft atop a Falcon 9 rocket.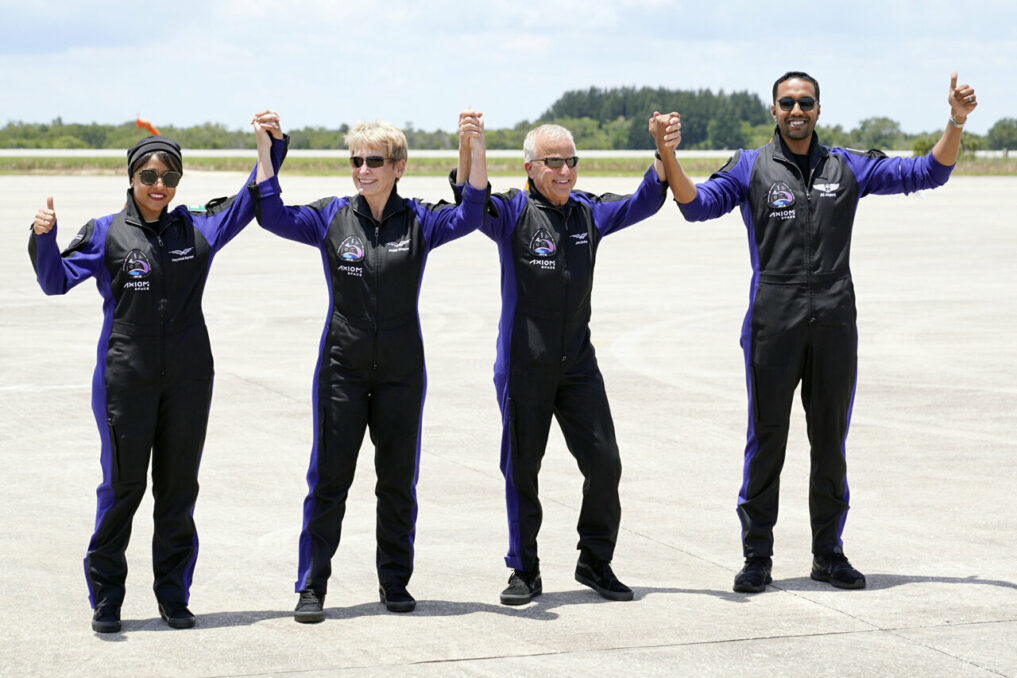 In a pre-launch conference streamed on YouTube, Rayyanah had expressed her pleasure and honour in representing her region as the first woman astronaut and that she looks forward to sharing her experience with the youth of Saudi.
Born in 1988 in Jeddah, Saudi Arabia, Barnawi is an outgoing and daring individual who has a passion for sports. She has enthusiastically participated in various activities, including scuba diving, hand gliding in New Zealand, trekking, and rafting. In addition to having a Bachelor's degree in biomedical sciences from Otago University in New Zealand, Barnawi also possesses a Master's degree in the field from Alfaisal University in Saudi Arabia.
Throughout her space journey, she will conduct research on stem cells and breast cancer, showcasing her dedication to advancing scientific knowledge in these fields.
Saudi Arabia's Space History
The mission serves two important objectives. Firstly, it aims to expand science education in the region, in line with Saudi's Vision 2030 program. This comprehensive initiative seeks to create numerous job opportunities for young Saudis, decrease dependence on oil, and drive economic diversification.
Additionally, the mission represents a recent endeavor by the Kingdom of Saudi Arabia to promote gender equality within the country. Crown Prince Mohammed bin Salman, the de facto ruler of Saudi Arabia, has been actively involved in restructuring efforts to redefine Saudi Arabia's reputation, moving away from austerity and embracing a more progressive outlook.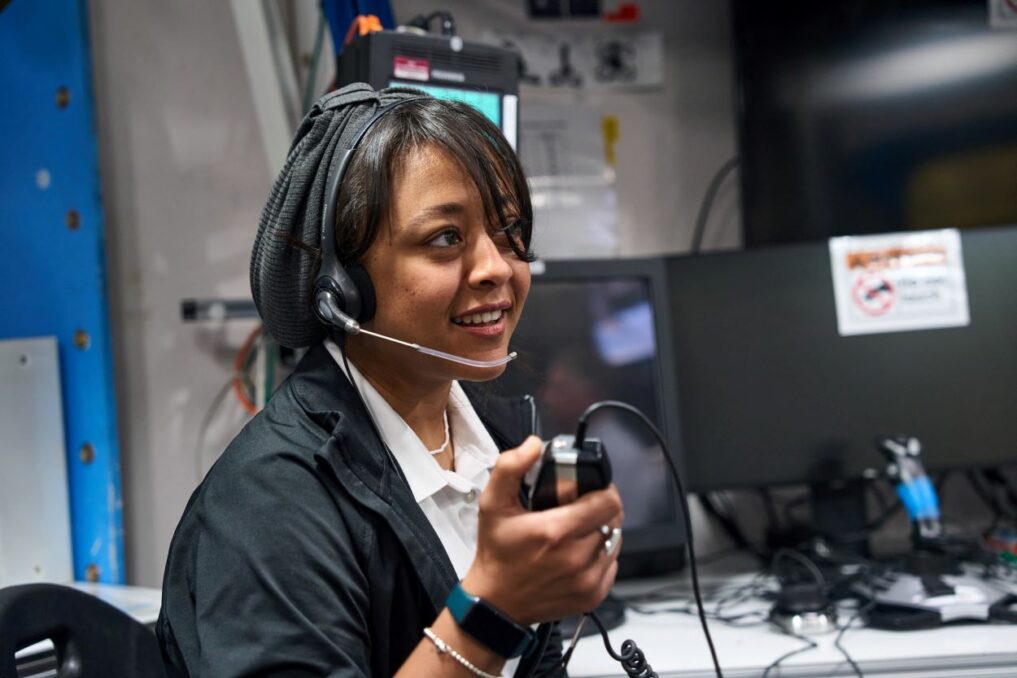 Saudi Arabia's journey into space is not a recent development. In 1985, the United States had sent air force pilot and Saudi royal Prince Sultan bin Salman bin Abdulaziz on a US-organised mission, making it the first Arab Muslim country to venture into space.
Building upon this milestone, Saudi Arabia took a significant step in 2018 by establishing the Saudi Space Commission. Since then, the country has been actively engaged in the space sector, driving notable innovations and advancements in this field. This ongoing commitment reflects Saudi Arabia's dedication to exploring and expanding its presence in outer space.
Earlier this year, Sultan Al Neyadi of the UAE made history by becoming the first Arab astronaut to successfully finish a lengthy mission to the International Space Station. Al Neyadi will continue to live on the space station so that he can meet Barnawi, Aqarni, and the other astronauts who are a part of the Ax-2 mission. Neyadi, who goes by the moniker "Sultan of Space," will make history by being the first Arab astronaut to spend six months in space.
This ongoing commitment reflects Saudi Arabia's dedication to exploring and expanding its presence in outer space.