It is rumored that the central leadership of Congress wants to reshuffle leadership in Rajasthan.
The Bharat Jodo is gathering too much support wherever it is reaching, but Rajasthan has some other plans for it.
Just nine days before it is scheduled to enter Rajasthan. On the other hand, Rajasthan CM Ashok Gehlot called his rival leader Sachin Pilot as 'Gaddar'.
It is rumored that the central leadership of Congress wants to reshuffle leadership in Rajasthan. Ashok Gehlot said that Sachin Pilot is not a leader to become CM, as he alleged Sachin Pilot arranged a coup against the current Rajasthan government.
Sachin Pilot rumored to be made new CM of Rajasthan before Bharat Jodo Yatra enters Rajasthan
The central leadership of Congress is desiring to make Sachin Pilot as Chief Minister of Rajasthan, just before the Rajasthan leg of the Bharat Jodo Yatra. According to sources of the Congress party and based on the statements of Sachin Pilots' loyalist MLAs, it can be concluded that the message regarding this is conveyed to CM Ashok Gehlot and Pilot will be made CM soon.
Sachin Pilot is in the race of becoming CM since 2018 but hasn't gotten lucky till now. However, this time he is looking confident about it. Ashok Gehlot's statement yesterday is seen as his own agony of being replaced.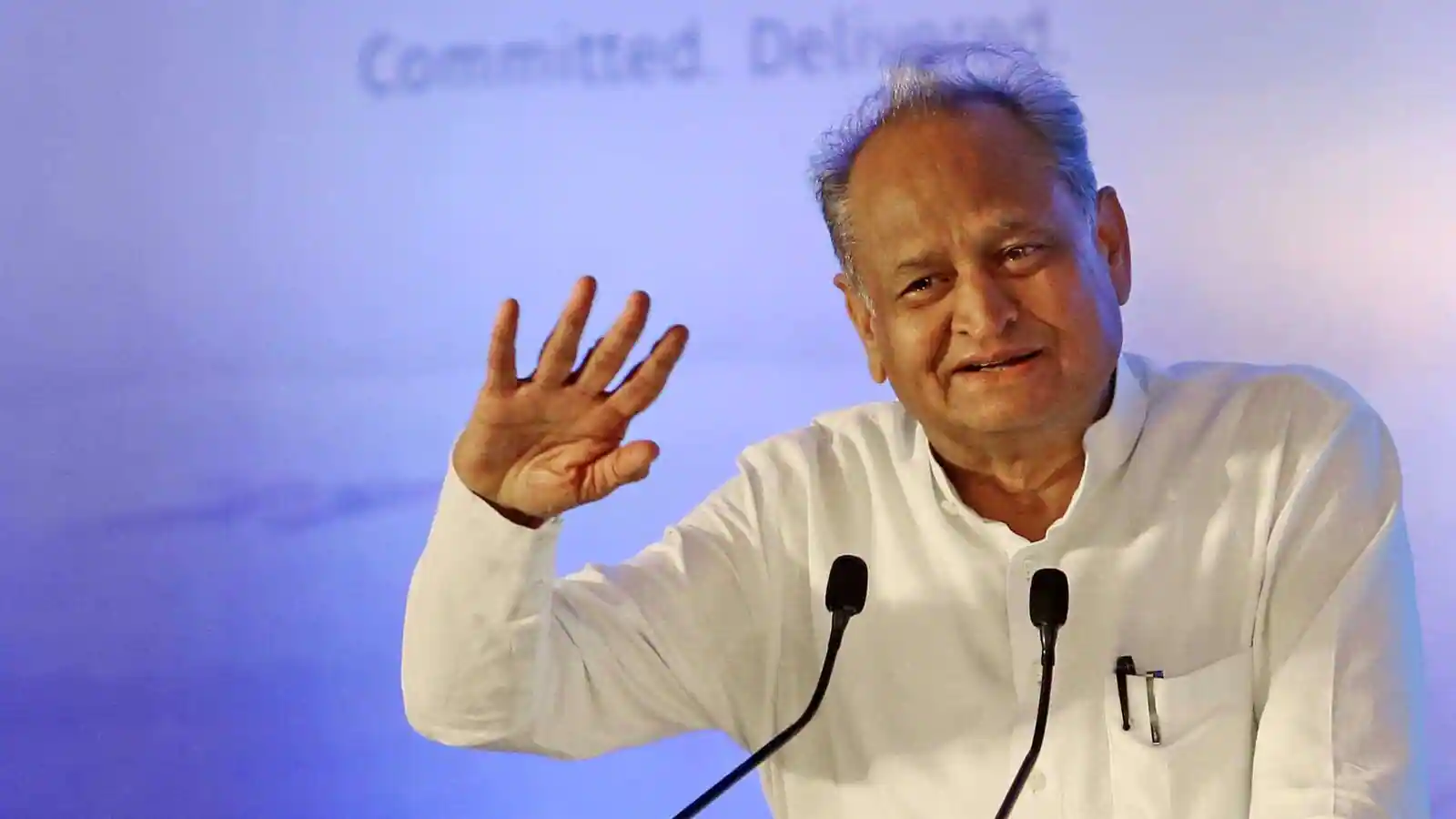 Sachin Pilot and alias took 10-10 crore from BJP to topple my government: Ashok Gehlot
CM Ashok Gehlot said in a statement that "usko CM Nahi Bana sakte, usne party k sath Gaddari ki, jarur koi communication gap hua hai" "He can't be made CM, he betrayed the party, there must be a communication gap", he added.
He said this when a reporter asked him if the Congress party is going to make Sachin Pilot CM. Ashok Gehlot alleged Sachin Pilot and his alias taking bribes of 10- 10 crore from the BJP in 2020. He said that the money was Collected from the Delhi BJP office and we have evidence to support our claim.
He said that Sachin Pilot does not serve the party as required and that not more than 10 MLAs are with Sachin Pilot.
Gehlot also quoted that if the central leadership wants then it can see the previous records and if the party feels that Congress can win in elections under Sachin Pilot's leadership, he won't be troubled by it.
These statements by Ashok Gehlot went viral just after Sachin Pilot met with Rahul Gandhi and Priyanka Gandhi Vadra in Madhya Pradesh, during Bharat Jodo Yatra.
Pilot's response is calm, saying it's sad to see a senior leader using this type of language
Former deputy CM and PCC chief of Rajasthan Sachin Pilot responded with thoughtfulness by saying that " Ashok Gehlot is senior leader, he called me 'nikkama' 'nakara' earlier also, but it is not in my upbringing to use this type of language".
Sachin Pilot is also looking confident that he will be made CM and head of the party in Rajasthan. He said that he has helped the congress party to win the 2018 Rajasthan Assembly election, whereas the party has lost two times under the Ashok Gehlot regime, once in 2003 and secondly in 2013.
He said that the party should focus on beating BJP in the Gujarat assembly elections and winning Rajasthan again, in the 2023 assembly elections. He said that name-calling and mud-sliding do not serve any purpose.
Bharat Jodo Yatra: caution in Rajasthan, barbed wires ahead in the way
As Rahul Gandhi's Bharat Jodo Yatra is approaching Rajasthan, it is countering bitter relish statements from its own party members and also the Gujjar and Jat communities.
Party leaders are making the roadmap for the Bharat Jodo Yatra whereas some are paving the way for huge agitation against the congress government in Rajasthan.
It is hoped that till the time the Bharat Jodo Yatra reaches Rajasthan CM Ashok Gehlot will handle it. Sachin Pilot is also confident that all the matters will be resolved before. But, it seems a bit difficult as there is very less time and on the other hand there are many issues tabled in front of Congress and the Rajasthan Government.