Defining human relations with respect to same-sex marriage is a legislative function, not a judicial function. The Centre says Supreme Court has decriminalized homosexuality in its 2018 verdict but has not legalized it as part of the fundamental right to life and dignity under Article 21 of the Constitution.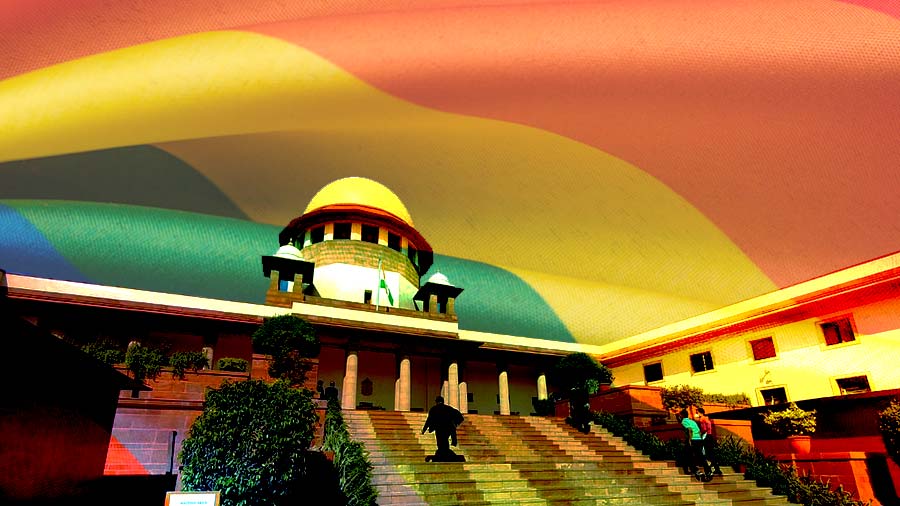 Table of Contents
Several petitions have been filed including ones by partners Supriya Chakraborty and Abhay Dang, and a separate one by Parth Phiroze Mehrotra and Uday Raj Anand. The petitions argued that the non-recognition of same-sex marriage caused discrimination that hit the root of the dignity and self-fulfilment of LBTQ+ couples. The petitioners had said the Special Marriage Act 1954 should grant same-sex couples the same protection it provided inter-caste and inter-faith couples who want to solemnify.
Senior advocates Mukul Rohatgi, Menaka Guruswamy, Neeraj Kishan Kaul, and advocate Arundhati Katju claimed that this was a continuation of the Navtej Johar case. The top court had, on 6th January 2023, clubbed and transferred to itself all such petitions pending before different high courts, including the Delhi and Kerala High Courts for the hearing by a Bench led by CJI DY Chandrachud. The Court on 25th November 2022 had furnished separate notices to the Union of India and the Attorney General of India to which the Centre had filed a 56 paged affidavit on 12th March 2023.
Notion of Marriage
The Centre opined marriage necessarily and inevitably presupposes a union of two persons of the opposite sex which is socially, culturally, and legally ingrained into the very idea and concept of marriage. Among Hindus, it is a sacrament, a holy union whereas for Muslims it is a contract, for the performance of reciprocal duties, but between a biological man and a biological woman.
Parliament has framed marriage laws governed by personal laws/codified laws relatable to customs of various religious communities to recognize only the union of a man and a woman to be capable of legal sanction, and thereby claim legal and statutory rights and consequences, it uttered. This institution of marriage depends upon age-old customs, rituals, practices, cultural ethos, and societal values and ought not to be disturbed or diluted by judicial interpretation.
The affidavit said two persons of the same gender tying knots is neither recognized nor accepted in any uncodified personal laws or any codified statutory laws. Centre firmly stated the prayers made by the petitioners through judicial pronouncement are "wholly unsustainable, untenable, and misplaced." While there may be numerous other kinds of marriages, unions, or personal comprehensions of relationships between individuals in a society, the state restrains the recognition of the heterosexual kind.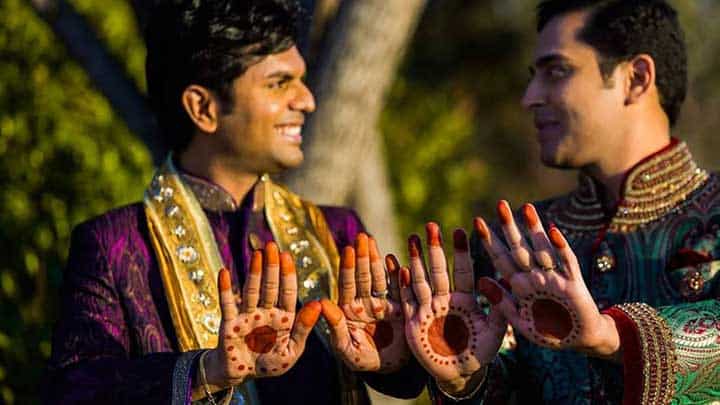 Same-Sex Marriage is Not Comparable to Indian Family Unit Concept
The idea of the Indian family unit necessarily assumes consisting of a husband, a wife, and children, presuming a biological man as a 'husband', a biological woman as a 'wife', and the children born out of the union between the two, who are reared by the biological man and the biological woman as a father and as a mother respectively.
The Centre submitted in the affidavit that living together as partners and having a sexual relationship with same-sex individuals is nowhere comparable to the Indian family unit concept. There is a bundle of legislations relating to adoption, maintenance, rape, dowry prohibition, cruelty matrimonial disputes, etc, and other special rights to wives/women, etc., that is meant only for heterosexual couples and these laws cannot be applied in the case of a same-sex couple as it is neither possible nor sensible to term one as 'husband' and the other as 'wife.
Not a matter of Judicial Adjudication
Despite being claimed under Article 21 of the Constitution, it said such right could be curtailed by the competent legislature on admissible constitutional grounds, including legitimate state interest. There could not be an unrestricted right under Article 21 and it could not override other constitutional principles, the Centre added.
Granting recognition and conferring rights governing human relations, based on cultural ethos, social standards, and other factors defining acceptable human behavior, which has its consequences in law, and privileges, in essence, is a legislative function and can never be the subject matter of judicial adjudication. It is not allowable for this court to change the entire legislative policy of the country deeply embedded in religious and societal norms deemed by the government in its affidavit. "Any deviation from this statutorily, socially, and religiously accepted norm in the human relationship can only facilitate through the legislature and not the Supreme Court", the government said.