Researchers at University of Massachusetts (UMass), Amherst had revealed that they were able to generate small but continuous electric current from humidity in the air in last May.
According to the recent reports, this discovery was an accident. Prof Jun Yao, study's lead author said that they were trying to make a simple sensor for humidity in the air. The student working on it had forgot to plug in the power, but the device was producing an electric signal.
Initially the device was made from an array of microscopic tubes, or nano wires. Later, materials with millions of tiny holes or nanopores were used, resulting in a device capable of producing roughly one microwatt.
What Really Happens?
The nanowires will be bumping around inside the tube. This will result in a small charge. As the frequency of this bumps increase, one end of a tube becomes differently charged from the other.
Yao explains that it works like a battery with a positive pull and a negative pull, and when both of them are connected, charge flows through it.
In the case of nanopores, the small holes will let water in the air pass through. This will create a charge imbalance and the device will act as a self-sustainable battery.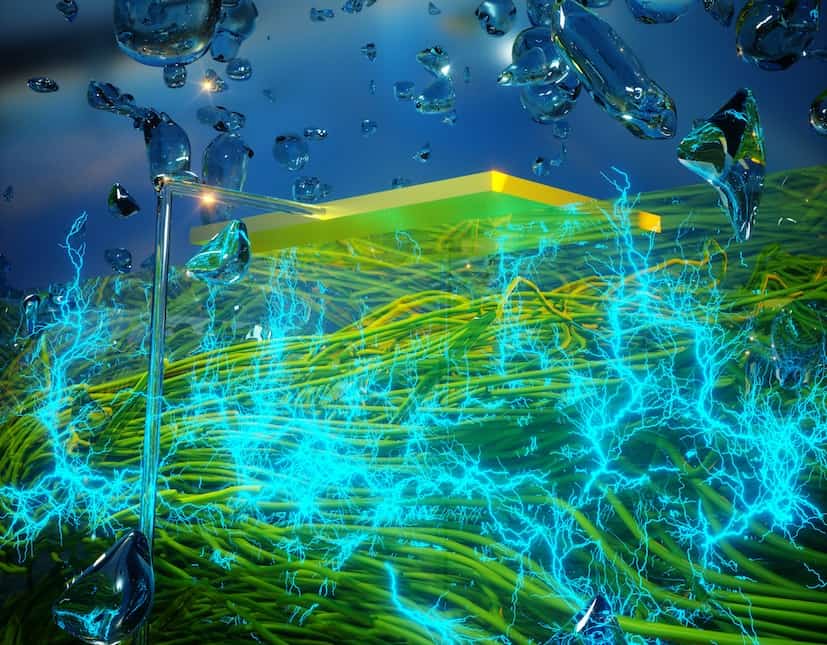 The air powered generator is known as 'Air-gen'. It can act as a source of continuous clean electricity since it uses energy from humidity. It will be an enormous source of clean energy since earth is covered with a thick layer of humidity.
The Future
There is still a long way to go before these devices can power homes. It is a small-scale energy harvester.
Yao said that though a thin sheet can provide only small amount of power, in principle, we can stack multiple layers in vertical space to increase power.
It was estimated that roughly one billion air-gens stacked to be the size of a refrigerator could produce a kilowatt of energy. In ideal conditions, it could partly power a home.
According to Peter Dobson, emeritus professor of engineering science at Oxford University, if we can engineer and scale properly and avoid it getting contaminated by atmospheric microbes, the device will be an asset.
Large amount of energy is stored in water molecules in the air. Collecting it efficiently is the key to make this breakthrough a useful one.