Pakistan's recently chosen prime minister visited Saudi Arabia on Friday, only weeks after political strife that shook Pakistan's delicate vote-based system and prompted the ouster of former Prime Minister Imran Khan.
His first foreign outing since getting to work was an endeavour to support monetary relations with the affluent, oil-rich realm as Pakistan battles with gigantic obligations, taking off expansion, and a deteriorating energy emergency.
His outing came at the greeting of the powerful Crown Prince Mohammed bin Salman, Pakistan's Foreign Ministry said, to progress "financial exchange, and venture ties" and create "more prominent open doors for the Pakistani labour force in Saudi Arabia."
"I will have wide-ranging discussions with the Saudi leadership. To renew and reaffirm our bonds of brotherhood and friendship, "Sharif tweeted.
The realm is familiar territory for the Sharif political house. After a bloodless military upset expelled the senior Sharif from power in 1999, Saudi Arabia consented to the dismissal of Nawaz Sharif and his loved ones.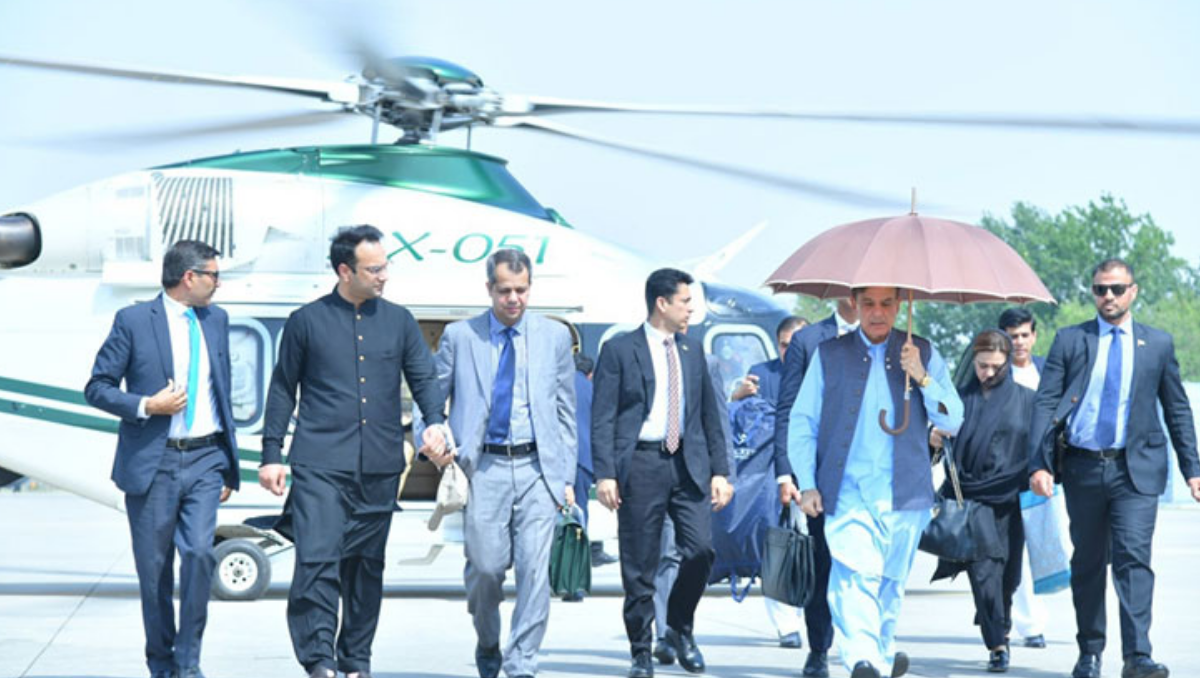 Shahbaz Sharif was accompanied on his visit by a delegation of nearly 40 individuals, including authorities and relatives. A size that provoked sharp analysis from allies of Khan's Pakistan Tehreek-e-Insaf, or Pakistan Justice Party, and had Sharif energetically guaranteeing the public that he took a business trip to his detriment.
Controversy emerged as Sharif visited the mosque of Prophet Muhammad in Medina, part of the more modest umrah journey that can happen at any season.
As Sharif's designation coasted through the immaculate patio, many Pakistani pioneers at the mosque could hear them holler "chor!" or "cheater/thief!" at seeing their recently chosen head of state, as indicated by the film generally flowing via online entertainment.
Saudi safety guards were visible, endeavouring to control the travelers. In one video, a man should have been visible pulling the hair of a Pakistani authority figure. It started with boundless wrath in Islamabad on Friday, as the new government denounced the expelled state head and his allies for sowing division.
"This man (Khan) wants to destroy society. This man has divided the nation, and this man is misguiding youths," said Pakistani Interior Minister Rana Sanaullah,
demanding the Saudi government take action against those who accosted Sharif.
Adding to him, Sanaullah said, "These should be deported so that we can also take action against these violators."
There was no comment on the issue from the Saudi specialists. The official Saudi Press Agency announced Sharif's evening petitions at the mosque in Medina minus any additional subtleties.
---
Published by: Aditya Negi
Edited by: Khushi Thakur