This distinction between Sky and the other batsmen in the nation was evident throughout the entire contest.
This is a five-month narrative. Whether the game is played in England, the United Arab Emirates, India, Australia, or New Zealand, Surya never fails to shine.
One Thing remained constant despite changes to the host nation, the opponent team, and the competition. That is the batting of Suryakumar Yadav(Sky). At the Bay Oval stadium in Mount Maunganui, Surya struck 111 runs off just 51 balls in the second T20 International match against New Zealand. In this inning, there were 11 fours and 7 sixes hit at a strike rate of 217.64.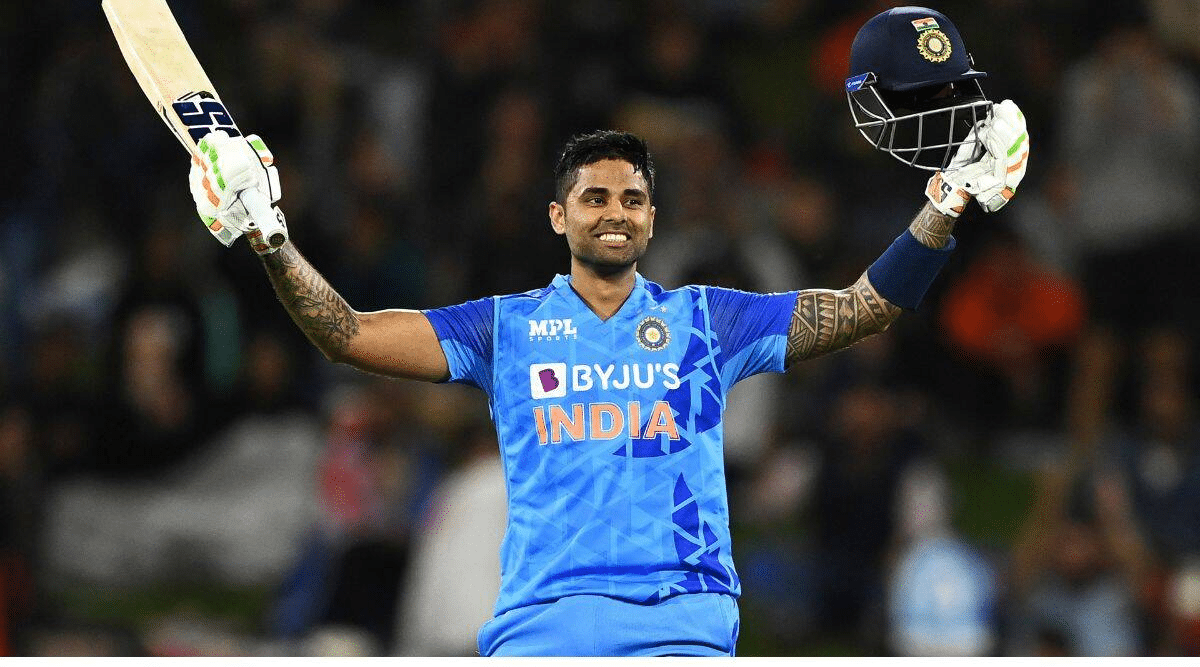 Since India's trip to England earlier this year, the Mumbaikar, who is actually from the Ghazipur district of Uttar Pradesh, has batted like the sole sun in the Indian T20 cricket sky. Other batsmen in his solar system had no higher rank than asteroids.
He came out on top in every parameter and the majority of the data. See how Surya has established himself as the T20 cricket king since July of this year. The Indian batter Surya was responsible for the most runs in this inning. The second-best scorer was Ishaan Kishan. He scored 36 runs. Surya had the highest strike rate as well. Shreyas Iyer, who made 13 runs off nine balls, was kept at number two. His hit percentage was 144.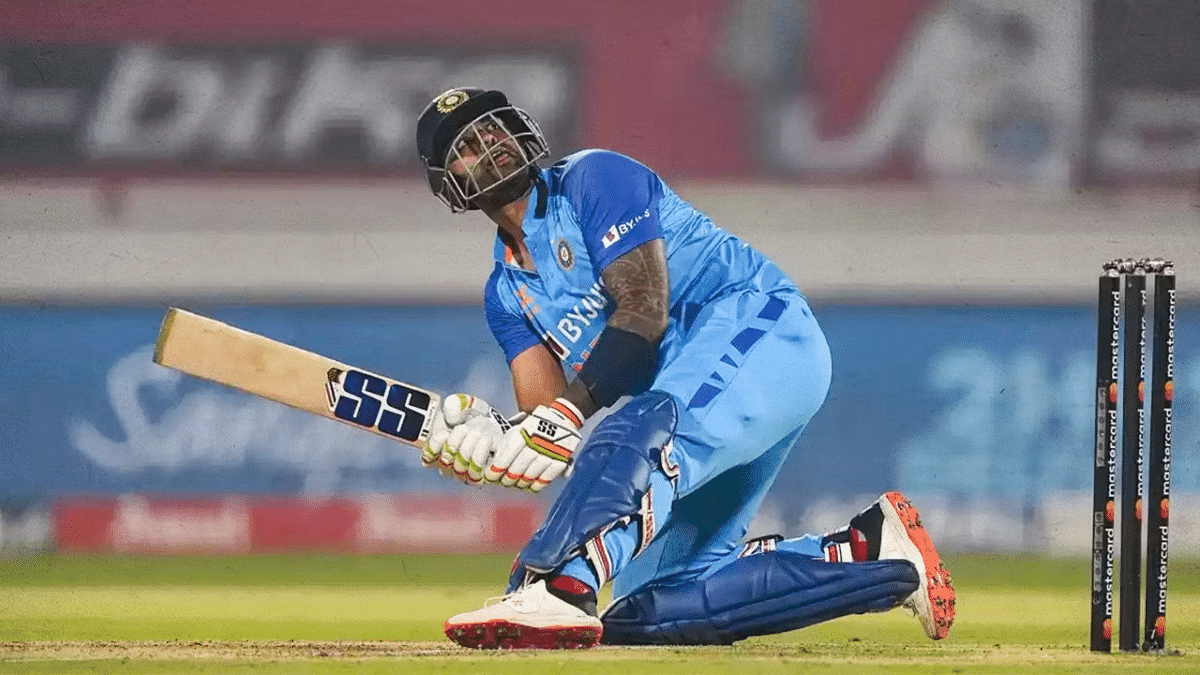 Surya was alone, even in the fours and sixes. India has so far scored 11 hundred in T20 International matches. This year, there were 4 centuries. Only Suryakumar Yadav(Sky) has created two of these.1029 runs, an average of 51, and a strike rate of 187 was scored in 25 games. In T20 cricket, Surya was always regarded as a good batsman, but it wasn't until India's tour of England that his superhuman form became apparent. This year In the 3-match series against England he scored 171 runs at an average of 57 and a strike rate of 201.17
•From the beginning of this series till now, Surya had 25 matches in 5 months.
•With an average of 51.45 and a strike rate of 187.09 in matches
•1029 runs have been scored. Virat Kohli at number two
•Scored 712 runs in 18 matches at an average of 59. But, Virat
•The strike rate of (139) is not even close to that of Surya.
Read More: Suryakumar Yadav(Sky) – The man in form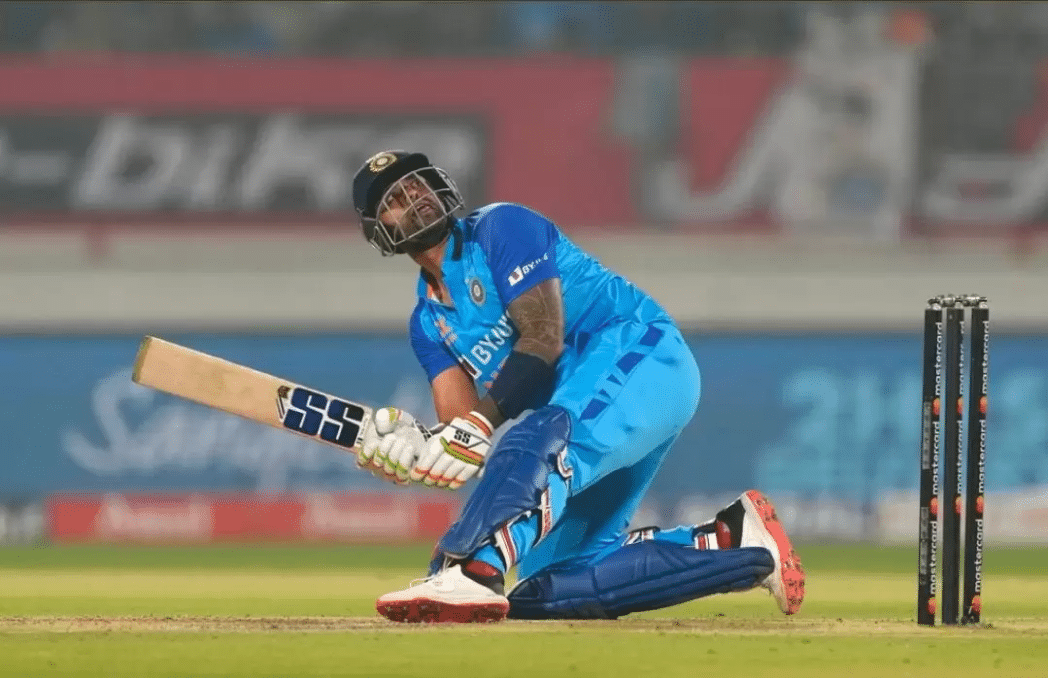 Even in the days of fours and sixes, He left everyone behind.
Since July of this year, Surya has scored 58 sixes and 96 fours in 25 games. He has been inaccessible to any other Indian batsmen. In this time frame, Rohit Sharma (55 fours in 23 matches) is third and Virat (58 fours in 18 matches) is second in terms of fours. No other Indian batsman throughout this time has been able to collect even 30 sixes.
KL Rahul is third with 26 sixes, followed by Rohit in second with 27 sixes. Became the world's best batsman in the T-20 rankings. Surya rose to the top of the T-20 cricket global rankings as a result of his consistently strong batting. He overthrew the king. In the rankings, he overthrew Pakistan's Mohammad Rizwan and Babar Azam. He is the only Indian batsman in the top 10 right now
What is the secret of Surya's success?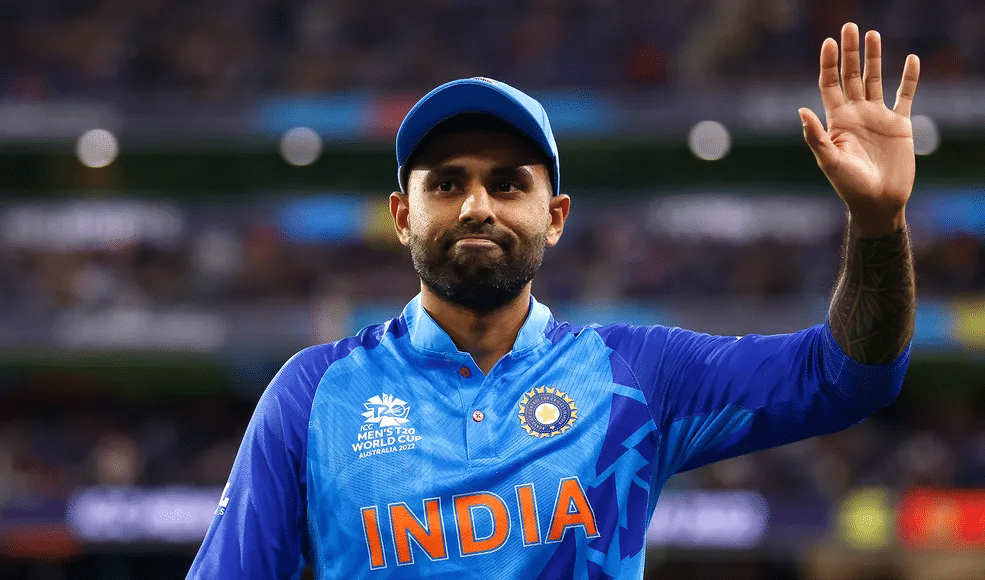 Surya has excellent all-terrain shooting ability. Because of this, he is also known as Mr. 360 and occasionally beyond 360. The majority of Indian batsmen do not reverse sweep or sweep against spinners. Surya, however, doesn't hold back when playing these shots. It's not that he's hitting hard. Field placement is a game he plays. Play shots where a gap exists.
In a recent interview, he stated that he has two to three shots for each ball. He thwarts every front-team plan because of this ability.