The SIPCOT Industrial complex at Oragadam in Kanchipuram District is gearing up to set up a 350-acre medical devices park that has the potential to attract investments worth 350 crore. Moreover, a pharma park is also under development in Tindivanam in Villupuram district, which is expected to produce drugs and pharmaceutical products worth 200 crore annually. 
The pharmaceutical industry in Tamil Nadu is optimistic that the state can attract investments of up to 10 billion dollars, given that the Indian pharma industry's size is projected to reach 130 billion dollars.
It is noteworthy that over a century ago, the Madras Medical College was the first institution on the Indian subcontinent to introduce a course in pharmacy. Chennai also has the distinction of having the country's first pharma park, built at Alathur on OMR in 1978. Today, Tamil Nadu is striving to regain its dominance in the rapidly expanding drug and pharmaceutical industry, which is considered a sunrise sector with significant growth and potential. Currently, Tamil Nadu and Puducherry jointly hold a 6% share of India's pharmaceutical market, worth 50 billion dollars, with exports accounting for 25 million dollars.
Within the two regions, Tamil Nadu alone contributes to 95% of the pharmaceutical market size.
J Jayaseelan, the chairman of the Indian Drug Manufacturers Association for Tamil Nadu, Puducherry, and Kerala, recommends that Tamil Nadu should prioritize establishing an exclusive park for producing active pharmaceutical ingredients (API) or bulk drugs and promoting research.
He proposes that setting up a dedicated API park spanning 200 acres can potentially manufacture bulk drugs valued between 2000 crore to 3000 crore. This initiative can significantly contribute to the growth of the pharmaceutical industry in the state.
Jayaseelan suggests that there is a need to establish a National Institute of Pharmaceutical Education and Research in Tamil Nadu to promote pharmaceutical science research in the state. Although land for this institute was allocated over ten years ago on the outskirts of Madurai, it has not yet started operations. According to Jayaseelan, the establishment of this institution is crucial for the pharmaceutical industry to carry out research and development activities that can further boost the industry's growth in Tamil Nadu.
J Jayaseelan highlights that the pharma sector in Tamil Nadu requires an independent policy to attract investments. He argues that with such a policy in place, the state can draw in pharmaceutical product manufacturing valued at 10 billion dollars, which can contribute significantly towards achieving Tamil Nadu's ambition of becoming a 1 trillion dollar economy by 2030.
Growth plans in Tamil Nadu
While Tamil Nadu used to be among the top four states in the pharmaceutical sector fifteen years ago, it has since lost its position. Nevertheless, the state is now focusing on regaining its past glory and is relying on its quality pharmaceutical companies, pool of skilled professionals and scientists, and favorable industrial climate to do so. The state is working towards attracting investments in a variety of segments, which include drugs and pharmaceuticals, medical devices, medical textiles, medical electronics, and nutraceuticals.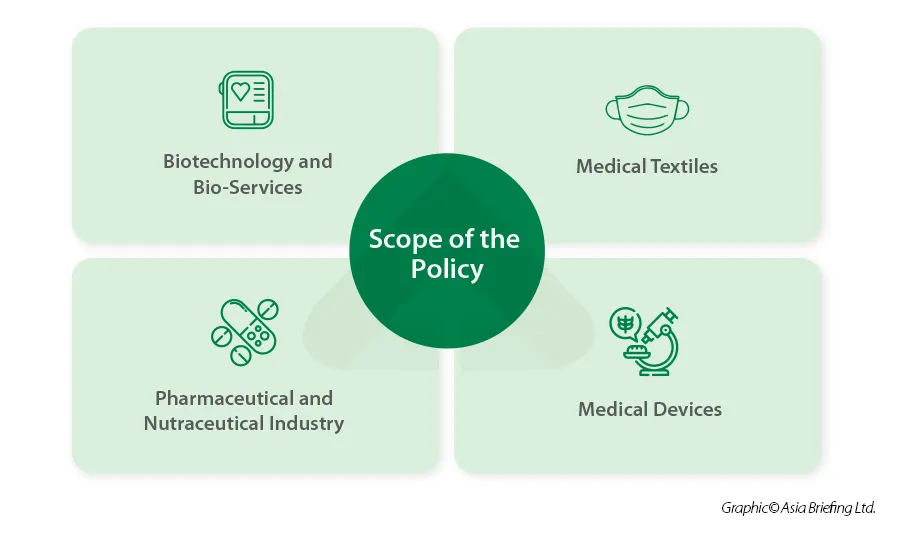 S Krishnan, the Additional Chief Secretary for Industries, emphasizes that Tamil Nadu offers immense potential for global medical device manufacturers. He highlights that the state is establishing a medical devices park at Oragadam, which has already sparked interest from multinational companies. The Tamil Nadu Life Sciences Promotion Policy 2022 has several components aimed at attracting investments in verticals such as pharmaceuticals and medical devices, further promoting the growth of the life sciences industry in the state.
Tamil Nadu's drugs and pharmaceuticals industry is thriving, with the sector being one of the top exported commodities in the state. Between April and June of this year, exports in this industry have grown by 5% compared to the previous year. The majority of the 400 licensed formulating units in the state are MSMEs that focus on contract manufacturing for larger companies, highlighting the significance of the state's role in the pharmaceutical supply chain.
S V Veeramani, the Chairman of the Pharmaceuticals Export Promotion Council of India established by the Union Ministry of Commerce and Industry, highlights that Tamil Nadu has several advantages that make it an appealing investment destination for the pharmaceutical industry. He specifically mentions that the upcoming park in Tindivanam will promote the manufacturing of pharmaceutical formulations in the state. Moreover, Veeramani suggests that pharma entrepreneurs in Tamil Nadu need to be more daring and innovative to further stimulate growth in the sector.