Wardha district, with a low temperature of 29.2 degrees Celsius on Thursday, was the highest minimum temperature in the Maharashtra state.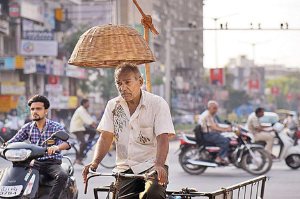 Saturday and Sunday will be very hot, according to the Indian Meteorological Department (IMD), which issued an orange warning for the Wardha, Akola, Chandrapur, and Yavatmal districts in Maharashtra. 
According to the Indian Meteorological Department, severe heat impacts include high temperatures, an increased likelihood of heat-related illness in people who are exposed to the sun for an extended period while performing heavy work, vulnerable populations such as newborns, and older people, and people suffering from chronic disease. 
Maha GENCO, the Maharashtra State Power Generation Company Limited, turned on all of its 27 facilities on Wednesday to help people in the state of Maharashtra. With the help of its thermal power plants, it was able to get over the crisis. It ran seven in Chandrapur, four in Koradi, three each in Nashik, Bhusawal, and Parli, five in Khaparkheda, and two in Paras. According to a press statement published by Maha GENCO, this was the first time this had occurred in the previous 60 years. 
Rajasthan, Madhya Pradesh, and portions of Maharashtra will see temperatures jump by two degrees Celsius during the next five days, as per reports by the Indian Meteorological Department (IMD). There will be a heatwave in the northwest and central parts of India for the next five days. In the east, three days will be hot, states the Indian Meteorological Department (IMD) said.  
As temperatures increase, Prime Minister Modi requests hospital fire and safety audits. On Wednesday, Prime Minister Narendra Modi requested states conduct safety audits, particularly of hospitals, noting an increase in accidental fires throughout the nation. In a discussion with chief ministers about the COVID-19 situation, the prime minister noted there has been an increase in fire incidents in woods and essential structures, including hospitals. 
Published by: Gargi Sharma
Edited by: Aaradhan Singh