Tushar Khandker, a former captain, has been appointed head coach of the young women's national team, which is preparing for the World Cup that will take place in Santiago from November 29 to December 10. Khandker replaced Harvinder Singh, the interim coach hired after Eric Wonink's resignation in January.
Khandker has been chosen head coach of the junior team since Janneke Schopman, the women's primary coach who is in charge of both the senior and junior sides, is busy with preparing for the Asian Games. Khandker's credentials are backed up by a fruitful international hockey career, but during the past ten years, he has also developed a strong coaching background.
I have always been drawn to coaching after my playing career is over. Over the years, I've had the chance to work together with a number of well-known hockey instructors and have greatly profited from doing so. Khandker was quoted as saying in a news release, "I look forward to leveraging my understanding of the game to aid these young and bright players to raise their performance in international hockey."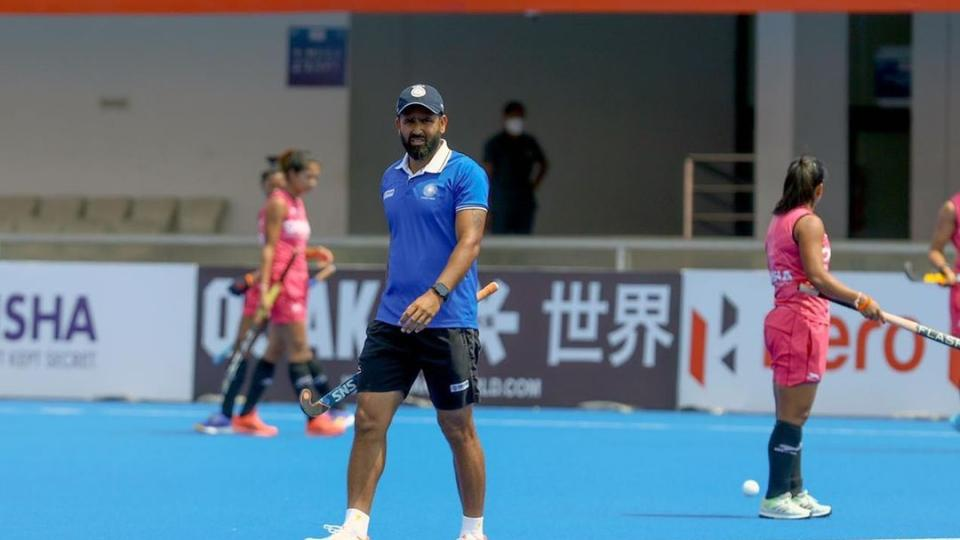 Tushar Khandker, Hockey Coach (Credits: Hockey India)
Tushar Khandker's sporting career
Between 2014 and 2016, he was the coach of the Indian men's team, and during that time, the group won numerous matches. They also won a gold medal at the Asian Champions Trophy, a silver medal at the Champions Trophy in London in 2016, and a bronze medal at the World Hockey League in Raipur in 2015.
During the 2016 Olympic Games in Rio, he also worked as a member of the team's coaching staff. Khandker has just completed the FIH Level 1 training in addition to the Hockey India Coaches Education Pathway Level Basic, Level 1, and Level 2 courses. With decades of experience in hockey as a player and a coach, Tushar will be a fantastic role model for the young players in the junior Core Group.