By Namrata Sarkar | Sun 4th Sep 2022
The latest on a significant meeting between the German president and the Ukrainian prime minister today in Berlin is available from AFP: Denys Shmyhal, the prime minister of Ukraine, conveyed Kyiv's request for more armaments to Germany on Sunday, claiming that his nation required more assistance in its conflict with Russia. Shmyhal is the first senior Ukrainian official to travel to Germany in months, signalling a thawing of tensions between Berlin and Kyiv following a difficult period.

Shmyhal met with President Frank-Walter Steinmeier during his first stop on his journey, when they "discussed the military situation, tightening sanctions, and the necessity to deliver arms for Ukraine," according to his tweet.
Shmyhal also expressed gratitude to Germany for its "solidarity and support with Ukrainians" before meeting with chancellor Olaf Scholz later on Sunday.
According to the spokesman for the German president, Steinmeier told Shmyhal that Germany will "continue to stand steadfastly by Ukraine's side."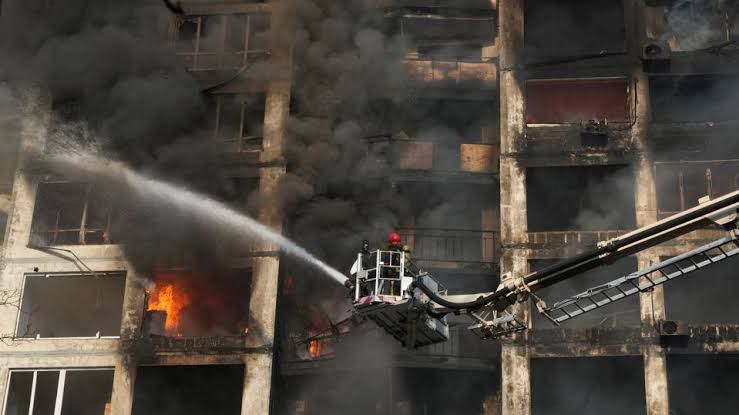 After a dispute broke out in April when Kyiv rejected Steinmeier's invitation to visit Ukraine, the visit of the Ukrainian prime minister signalled a drastic shift in the relationship's tenor.
Former foreign minister Steinmeier, a member of Scholz's Social Democratic Party, had been shunned because of his years-long detente policy toward Moscow, which he has since admitted was a mistake in the wake of the start of the war.
Highlights of the event in Russia – Ukraine
Ursula von der Leyen, president of the European Commission, has been compelled by President Volodymyr Zelensky to create a new set of measures, including a restriction on giving visas to anyone from Europe.
According to Vitaliy Kim, the governor of Mykolaiv, soldiers have attacked many residential targets in the city overnight.
According to him, dwellings, three hospitals, two educational buildings, a hotel, and a museum were all devastated.
Pictures of the destruction are already being released.
The Insider has released a video of multiple-launch rocket systems launching from the Zaporizhzhia nuclear power facility location.
The video, which was captured overnight on Friday and early on Saturday, reveals the missile launchers adjacent to a power source.
Denys Shmygal, the prime minister of Ukraine, will make his first high-ranking official trip to Germany in months on Sunday.
The trip is evidence of reduced tensions following a difficult period between Kyiv and Berlin.

According to President Volodymyr Zelensky, is attacking the lives of all Europeans by utilising "poor and political disarray."
President Zelensky stated in his evening address late on Saturday that sought to "destroy the regular existence of every European" by halting the Nord Stream 1 project.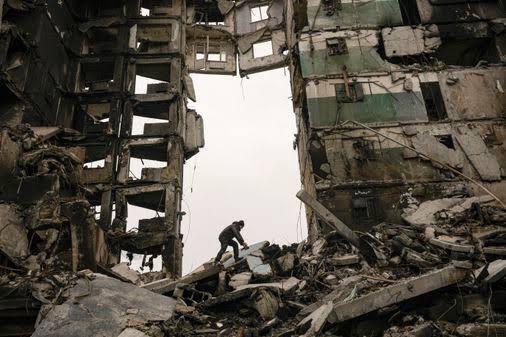 In addition to combat exhaustion and significant fatalities, the military is experiencing "morale and discipline challenges," according to the UK Ministry of Defence.
According to the International Atomic Energy Agency, the Zaporizhzhia nuclear power station is now only using a reserve line after being cut off from its final major power line to the grid.
According to local-backed officials, there had been prior reports that the plant in south-eastern Ukraine had been shut down in the early hours of Saturday due to persistent shelling that had broken a crucial power connection.
Sweden's initiatives

Sweden has stated that it will give Nordic and Baltic energy businesses liquidity guarantees worth "billions of dollars" in an effort to avert a financial disaster brought on by Europe's energy shortage.
Siemens Energy has offered to assist in repairing damaged Nord Stream 1 gas pipeline equipment, according to the energy business Gazprom, but the company has asserted that there is no place accessible for them to do the operation.
The economic commissioner, Paolo Gentiloni, stated that the European Union expects to uphold existing energy contracts but is ready to take on the challenge if it does not.
After the G7 finance ministers declared they intended to place a price ceiling on oil to reduce "capacity to pay its war of aggression," Gazprom announced that the Nord Stream pipeline 1 would not restart.