A list of five true crime shows you must watch. Streaming on Netflix, these shows are easy to watch and binge-worthy.
In the midst of an almost fiction-like reality of the pandemic years, the true crime genre has had a major boost in popularity.
The genre has, over the years, gathered a fan following that is filled with conspiracy, speculation and just an overall curiosity of the human psyche.
So, if you're looking to unwind after a long day or just cosy up in bed with coffee and Netflix, here's our list.
Top five true crime shows you cannot miss on Netflix.
Conversations with a Killer: Ted Bundy Tapes. (2019)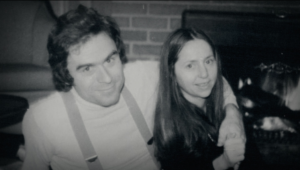 Ted Bundy was known to be one of America's most notorious serial killers. The man was convicted of more than 30 murders of women. This four-episode long docuseries follows Ted Bundy's during the time of the crime. It goes into the mind of the man who was also known as "Jack the Ripper"
Oscar-nominated director, Joe Berlinger directed the series. The show pieces together real audio tapes and footage from Bundy's interviews. It gives a unique point of view to analyse Bundy's life and motives behind the killings.
The show is a short, four-episode long series and is binge-worthy for the weekend.
Fargo. (2014 – )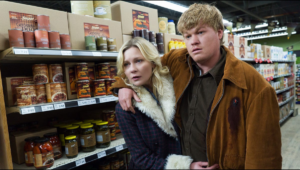 Based on true events that occurred, Fargo is by far one of the most interesting shows to watch. However, the show is not a typical true crime docuseries, but a dramatisation of true events.
Fargo is an anthology series that follows a different set of characters in almost every season. Furthermore, the characters see a myriad of tremendously talented cast like Bob Odenkirk, Martin Freeman, Chris Rock, Jesse Plemons, Kirsten Dunst and so many more.
The show moves through different eras and looks at a series of bizarre crimes taking place in a certain part of America. Unexpectedly, what seem to be unrelated events, eventually end up having the most startling connections.
Definitely a show you have to watch if you love some wacky twists and turns.
Mindhunter. (2017 – 2019)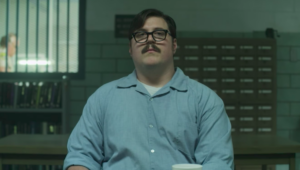 Mindhunter, like Fargo, is also a dramatisation of true events. The show is a psychological, thrilling crime drama created by Joe Penhall.
Set in the 1970s, Mindhunter delves into the behind the scenes of catching serial killers. It follows FBI agents Holden Ford and Bill Tench and their efforts to create a database of how a serial killer thinks. It is Ford's and Tench's task to set up a new psychological division that solely looks at the behaviours of killers.
Mindhunter, just two seasons long, tells the story of these killers through reenacting interviews that were recorded in real life.
Overall, a good show to watch to deep dive into the inner workings of the authorities solving the murders as well as the murderers themselves.
Making a Murderer. (2015 – 2018)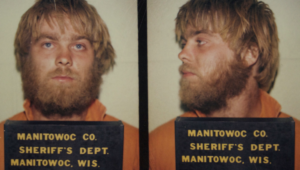 Making a Murderer is a true crime docuseries that was written and directed by Laura Ricciardi and Moira Demos. This show tells the story of a man who was wrongfully convicted of sexual assault and attempted murder of a woman.
Filmed over the 13 years, the first season of the show looks at this story of a man convicted of a crime he may not have commited. He did time in prison for 18 years 1985-2003. Surprisingly, he was later exonerated and released in 2003 only to be arrested and convicted yet again in 2007 for the murder of another woman.
Another man, accused and convicted as an accessory to murder, tells this story.
A true crime must watch if you haven't already.
Tinder Swindler. (2022)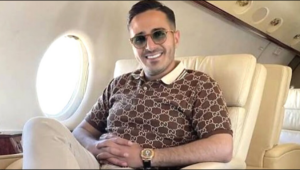 One of the most popular and talked about true crime releases of this year is the Netflix documentary Tinder Swindler. Yes, this is not a series like the rest on this list but it is definitely a cornerstone for a lot of new true crime lovers to watch.
Tinder Swindler, directed by Felicity Morris, follows the story of a con artist who successfully conned multiple women after having met him on a dating app.
The man stole almost millions of dollars from women who were expecting a knight in shining armor. What's more bizarre, is that the swindler spent only two years in prison for his crimes and is currently setting up a new career in the entertainment industry.
Finally, though this is not a series, it is definitely a documentary to watch for its pure entertainment value.