TSMC's chip equipment vendors have been asked to delay their shipments.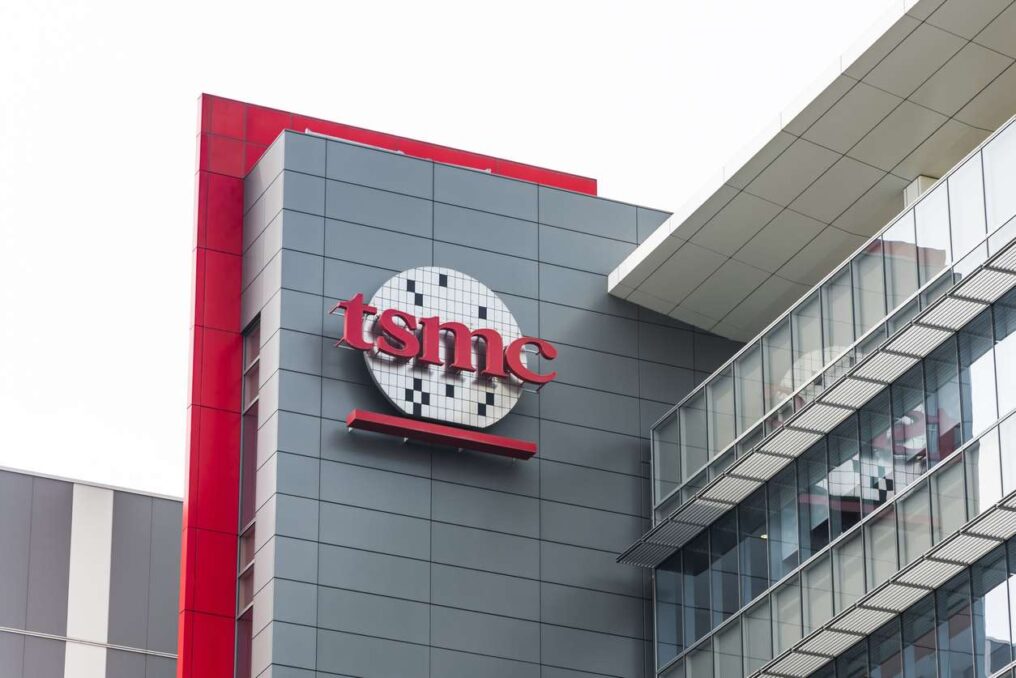 Taiwan Semiconductor Manufacturing Company (TSMC), a global leader in contract chip manufacturing, has taken measures to delay shipments of high-end chipmaking equipment, leaving chip equipment vendors on alert. This decision reflects TSMC's concerns over the current state of customer demand and its implications for the semiconductor industry globally.
Following reports of this move, shares of companies supplying equipment to TSMC, including ASML a Dutch-based chip equipment vendor, experienced a decline in their stock prices. While TSMC's decision may appear to be a short-term cost-control strategy, it underscores the company's growing caution regarding future demand in the industry globally.
While sources suggest that the delay is expected to be temporary, the specifics remain undisclosed as this information is not yet public. TSMC, when approached for comment, declined to address what it referred to as "market rumors." Instead, they pointed to CEO C.C. Wei's statements made in July. In those remarks, Wei acknowledged weaker economic conditions, a slower recovery in China, and softer end-market demand, leading customers to be more cautious about inventory management.
Among the companies affected by TSMC's directive is ASML(one of the chip equipment vendors), known for manufacturing lithography equipment crucial for high-end chip production. In a recent interview, ASML CEO Peter Wennink acknowledged that certain orders for their high-end tools had been postponed. However, he refrained from naming the entities behind these delays, emphasizing that it is likely a short-term managerial challenge. Despite these delays ASML, Europe's most valuable tech-listed company is operating at peak capacity and anticipates a 30% growth in overall sales this year.
Concerns about chip production readiness extend not only to TSMC's Arizona facility, which is currently facing delays until 2025, but also to facilities in Taiwan. These delays arise from challenges in recruiting labor and resistance from unions when it comes to importing workers from Taiwan.
TSMC's apprehensions align with broader industry concerns about the pace of demand recovery, which may be slower than anticipated. Despite recent product launches, including Apple's latest iPhones with enhanced chips, there has been a noticeable reluctance to raise prices due to the ongoing global smartphone slump.
Additionally, reports of China directing government employees to avoid using iPhones at work and Huawei's introduction of a flagship phone using domestically produced chips have further exacerbated concerns within TSMC. The company previously manufactured chips for Huawei but suspended supplies following sanctions imposed by Washington. Analysts have since uncovered Huawei's collaboration with Chinese contract chipmaker Semiconductor Manufacturing International Corp (SMIC) for the production of advanced chips for their latest smartphones.
In a July forecast, TSMC predicted a 10% decline in sales for 2023, with a potential 4% drop in operating margin for the current quarter, citing weak demand for smartphones and PCs and market uncertainties surrounding artificial intelligence.
Moreover, TSMC faces mounting capital expenditures, which surged by 21% to reach $36 billion in the past year, driven by high consumer demand during the pandemic-driven semiconductor boom. The company expects investment spending to remain on the lower end of the previously estimated range of $32 billion to $36 billion for this year, with anticipations of a gradual increase in the coming years.
As chip equipment vendors closely monitor the situation, the semiconductor industry faces ongoing challenges, with demand dynamics evolving in multiple market segments. While artificial intelligence remains a promising sector, it may not be sufficient to offset sluggish demand in areas such as mobile phones, laptops, industrial applications, and automotive chips. Consequently, TSMC and its chip equipment vendors navigate through a period of uncertainty, closely examining market trends and adapting to industry shifts.