Showing 1 of 1
The current Modi Government is determined to be the vanguard in an era of progress, to glorify India like a Phoenix – Bharat, to new heights and to become one of the world's leading economies.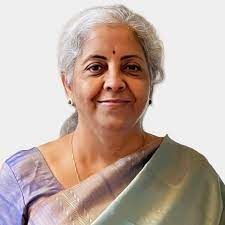 Table of Contents
The goal of Prime Minister Modi is to make India a major world power in terms of its financial state, laying down a foundation, which will improve the quality of life for its citizens. This is a dream and a landmark achievement for him. 
As similarly expressed by Nirmala Sitharaman the Finance Minister asserted the Government is keenly riveted with the concept of purely a strong foundation in terms of the four sharp-edged "I"s: "Infrastructure", "Inclusiveness", "Innovation", and "Investment".
Goals of development
Steering the pace of development in the next 25 years as a target time, the winds of change have been pioneered at the moment. Compounding efforts in terms of job creation with a major acceleration in related sectors.
Funding or Investment is a necessary motive for which innumerable, conducive investment alterations have been brought in by the Government.
"We are looking for both public and private investment and creating the necessary environment, the ecosystem as we often refer to for attracting private investment. And the global discussions which are going on "blended finance" is also something we are looking at" she spoke at length at an occasion organised in Aspen.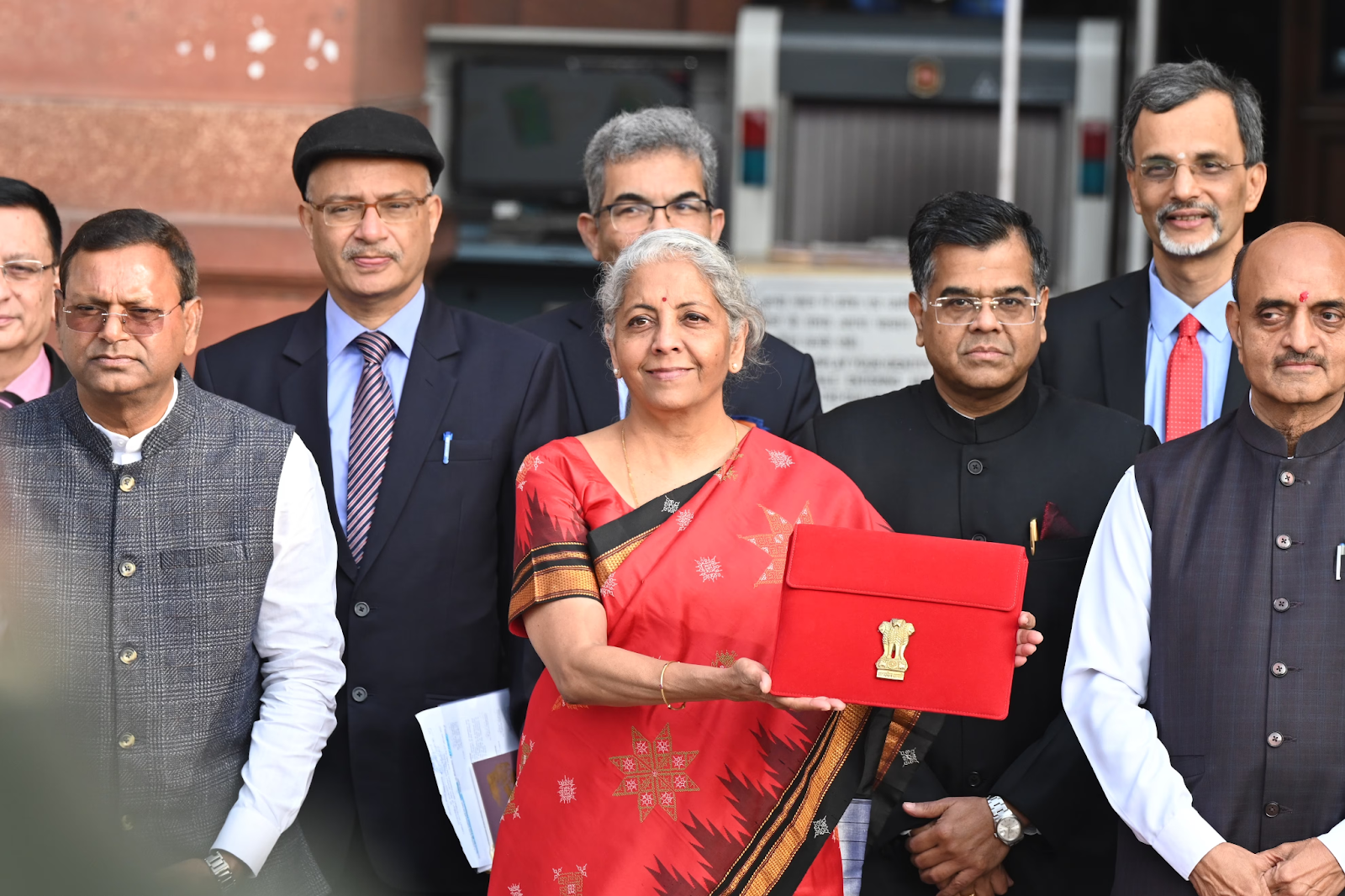 Nirmala Sitaraman presenting the budget
Sectors in Nuclear, as well as space, have been made accessible to the public, and the younger generation to spur creativity and innovation, private sector is expected to partake of this gifted opportunity for further summons.
The people of our country have been enlisted in the developmental wheels of change to ensure access to basic facilities and efficient means of living. The above is an outcome of the strong "I"s being inculcated with a hope of a blanketed community or civilization.
"So 4Is for the long-term and in which private sector involvement, not just public sector investment, (is essential). India in the last 3-4 years has spent trillions on infrastructure development," she said briefly.
Visions in brief
With an ulterior motive of progression, Nirmala Sitharaman implied formally that the general usage of electronic merchandise is on the rise, stating the advantage must reach all the people while also highlighting the global climate issues that must be addressed she ascertained. She subtly hinted that maximum outcome in less time is her motto.
"Issues are live on the agenda. There is consensus and the desire to move forward and not hopelessness. It is constructive, we are going to move forward. The communique need not just distract us, action is happening," she cited.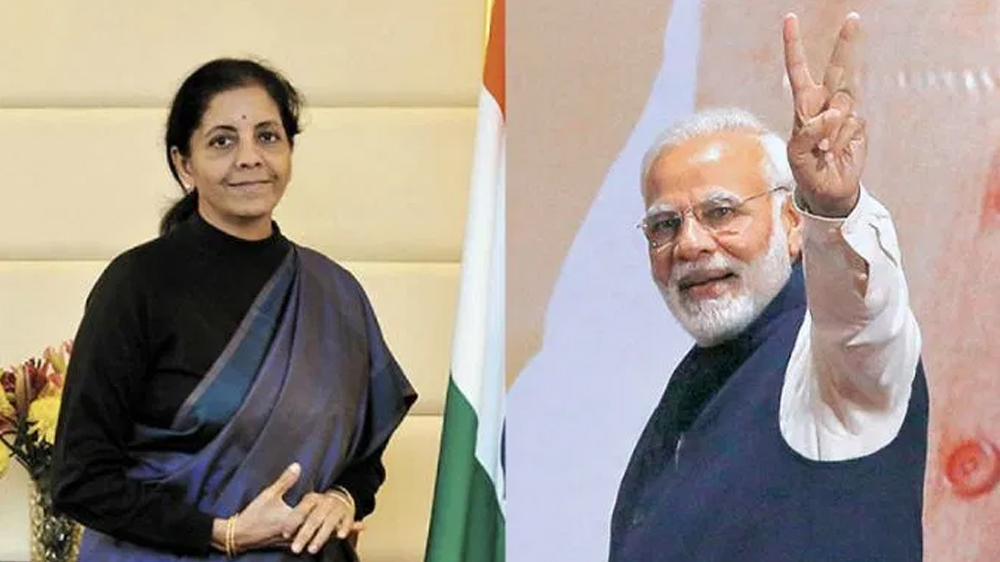 Neutrality is the key
At the meeting, a lot of problems on the Russia-Ukraine "chasms" were spoken of in length, and several persons said of India's neutral stance on the conflict proposing it take a stance as it had a polling viewpoint on everything else.
"At most ministerial meetings we are getting an outcome document, which reflects consensus on the issues, barring two-three paras. This means that everyone has agreed on the issues. We are not pushing a middle ground, we have pushed as much as possible and the building blocks are in place," it was expressed.
Other issues to be addressed
There was talk of climate changes upon which supplies were yet to be ascertained to nations that were developing and spearheading international advancement. Nirmala drew prominence to one or two countries needed to change the growing unrest of international logistics network systems and Bharat was keen on investing in the climate variability held at the Aspen event.
"Industries are re-setting themselves in the Web 3.0 era. Governments, together with industry, will have to bring in the skill sets required for a technology-driven society," the above statement of hers featured expert development in any area of work as the industry demands labour-intensive efforts and respective upgradation.https://tdznkwjt9mxt6p1p8657.cleaver.live/sitharaman-no-income-tax-till-rs-7-27-lakh-p-a/
On Debt-Restructuring
She quotes references to her above statements with propagative evidence such as World Bank had to address the changes and demanding upgradations of the current century and build on capital earning thereby generating enough income or resources from the trading public and private sections.
In addition, she offered that the improved blueprint was proposed by the previous US Treasurer secretariat Larry Summers, and 15TH Finance Commission chairperson NK Singh.
She drew ire upon the debt restructuring of economically weak countries like Sri Lanka was the need of the hour and a proper foundation involving China with solutions could be readied immediately. Beijing is unrelenting in this effort and stated that "crypto-currency" was the internal backbone for India's success in international and domestic markets.
"Pitching for global coordination," Ms Sithraman said, "the world is not decoupled so anything happening anywhere does have an impact on every country," she explained about the global coordination of other countries.https://tdznkwjt9mxt6p1p8657.cleaver.live/pm-modi-lauds-frances-role-in-make-in-india-aatmanirbhar-bharat/
Modi – The Planner
Modi posited that as for now and plans and policies have roughly formulated this interval of blossoming interests held a "pristine and environmental" and "well-grounded with ample amounts of authenticity".
In a sermonising mode, at the World Economic Forum, he directed attention to prosperity, poised for accelerated development in the direction of posing a status of a "developed" nation and a "world leader".
Futuristic Goals
Bharat is set to elevate to a position of affluence by 2047 with a Gross Domestic Production of approximately 35$ to 40 trillion from 3.5 trillion and double X since 2010.
Ever since 2010, the manufacturing sector has elevated to 56% and accessorised the "horse of urban sprawl" by 2047, the formula required for the country's quick spur of development is finance and framework hereafter towering it one of the greatest economies of the world.
Working capital, assets, and wealth management expansion is of paramount importance henceforth the relevance of PM GatiShakthiNational Master Plan, a trail-blazing policy with the accompaniment of other inter-ministerial plans causing a chain of cyclical developments for the efficient framework of positive economies of scale. Private segment encouragement is on the largesse and has seen about 75% post-COVID recovery.
Development in progress
The objectives of the framework point towards development in aspects of the entire nation, all regions, and districts with an underlying movement quick correspondence, secure conveyance, continued potency, and efficiently upgraded consumer feedback satisfaction. The above are enclosed within the Amrit Kaal yojana to design a world-grade facility.
Over the next few years, the ambitious Bharatmala Pariyojana project will revolutionize the transportation of goods, creating an expanded road network that connects different regions of India using more advanced vehicles. This will significantly improve the movement of freight and generate substantial benefits for numerous industries. https://timesofindia.indiatimes.com/india/govt-plans-to-put-india-in-big-league-in-25-years/articleshow/102241412.cms?from=mdr
"We must turn India into a developed country in the next 25 years, in our lifetime," "It's a big resolution, and we should work towards it with all our might." Says Modi
Showing 1 of 1