The World Health Organisation (WHO) has produced its first report on the global effect of high blood pressure, sounding the alarm about this silent killer that affects one in every three persons worldwide. According to the analysis, 80% of people with hypertension do not receive proper treatment, but if governments can improve their coverage, 76 million fatalities might be avoided between 2023 and 2050.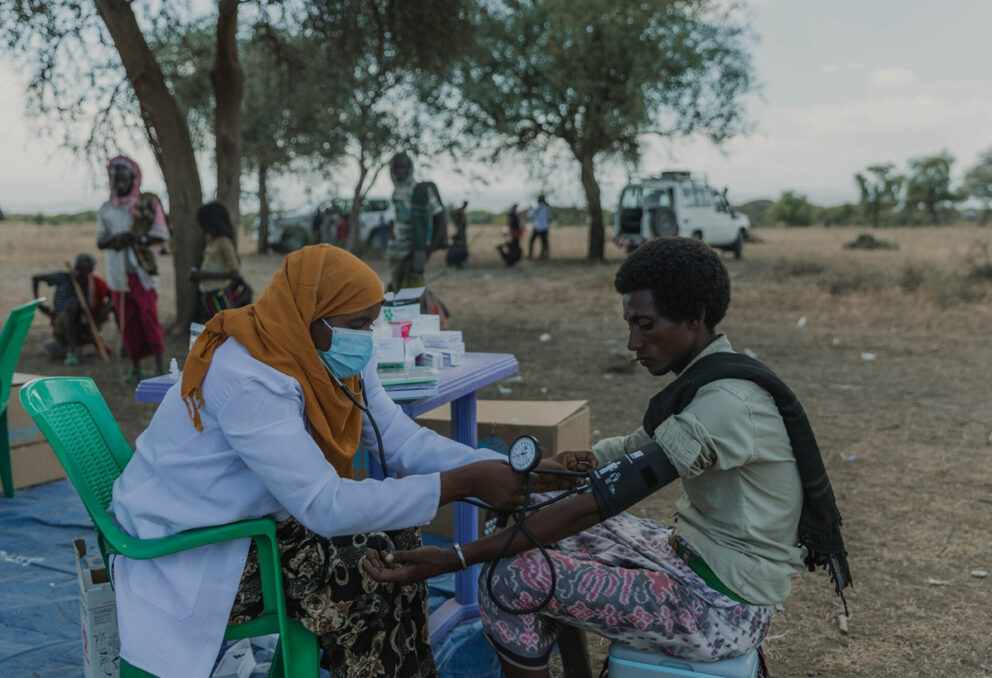 Hypertension, often known as high blood pressure, is a common yet serious disorder that can result in life-threatening complications such as stroke, heart attack, heart failure, kidney damage, and a variety of other health issues. This global health epidemic disproportionately affects low- and middle-income nations, where more than three-quarters of adults with hypertension live.
While genetics and ageing might increase the risk of hypertension, changeable lifestyle choices such as high-salt diets, physical inactivity, and excessive alcohol use also play important roles in the development of hypertension.
The paper emphasises that adopting healthier diets, stopping smoking, and increasing physical activity can effectively lower blood pressure. Some people, however, may require medication to regulate their hypertension and avoid consequences.
"Hypertension control programmes remain neglected, under-prioritized, and vastly underfunded," says WHO Director-General Dr. Tedros Adhanom Ghebreyesus. Improving hypertension control must be part of every country's path to universal health care."
This historic report will be released at the United Nations General Assembly's 78th session, addressing progress towards the Sustainable Development Goals, including health objectives such as pandemic preparedness, tuberculosis eradication, and achieving Universal Health Coverage. Improving hypertension prevention and control is thought to be critical for development in all of these areas.
Increasing hypertension therapy to levels found in high-performing countries could possibly save 76 million lives, 120 million strokes, 79 million heart attacks, and 17 million cases of heart failure by 2050.
Michael R. Bloomberg, WHO Global Ambassador for Noncommunicable Diseases and Injuries, emphasises the preventability of most heart attacks and strokes using affordable and accessible medicines and measures such as salt reduction. He goes on to say that managing hypertension through primary care not only saves lives, but also billions of money each year.
The paper emphasises the ease and effectiveness of treating hypertension with widely available, low-cost generic drugs, notably through programmes like HEARTS. The WHO HEARTS technical package for cardiovascular disease management in primary care and the Guideline for the pharmacological treatment of hypertension in adults provide practical measures for delivering effective hypertension therapy in primary care settings.
The paper demonstrates that effective blood pressure control is possible in countries of all income levels. Over 40 low- and middle-income countries, including Bangladesh, Cuba, India, and Sri Lanka, have used the HEARTS package to improve hypertension care, enrolling more than 17 million individuals in treatment programmes. Countries such as Canada and South Korea have adopted extensive national hypertension treatment programmes, attaining more than 50% blood pressure control in hypertensive individuals.
The WHO report emphasises the significance of executing its suggested effective hypertension management, concentrating on five key components:
1. Protocol: Improving care by implementing practical, dose- and drug-specific treatment regimens.
2. Medication and Equipment Supply: Ensuring continuous, inexpensive access to hypertension drugs.
3. Team-Based Care: Collaborative efforts among healthcare teams to adapt and enhance blood pressure medication regimens according to protocols.
4. Patient-Centered Services: Reducing obstacles to care through simple drug regimes, free prescriptions, and convenient follow-up appointments.
5. Information Systems: Simplifying information systems to facilitate data collection, reduce healthcare worker strain, and promote rapid scale-up while preserving or increasing care quality.
Dr. Tom Frieden, President & CEO of Resolve to Save Lives, emphasises the need to solve this worldwide crisis: "Every hour, more than 1,000 people die from strokes and heart attacks." The majority of these deaths are caused by excessive blood pressure and might have been avoided. Good hypertension care is affordable and accessible, and it strengthens primary care. The aim now is to progress from 'within reach' This will require the commitment of governments worldwide."The publication of this report serves as a global call to action, urging governments, healthcare systems, and individuals worldwide to unite in the fight against hypertension.