Police said that during this encounter a truck caught in fire and fire engines came for it.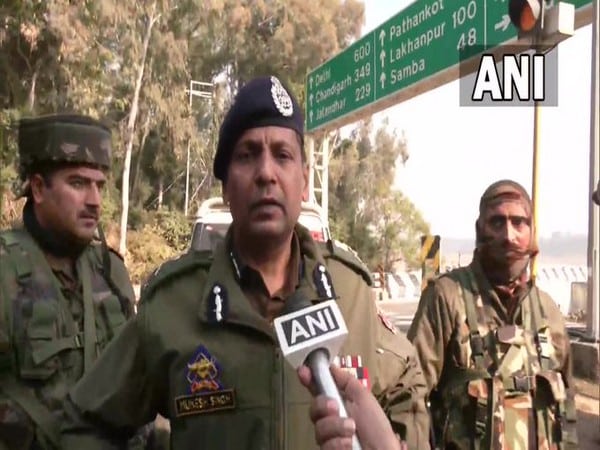 A truck was intercepted by security forces on the outskirts of Jammu this morning and after that in a warm clash between terrorists and armed forces, 3 terrorists were killed.  The truck also caught fire and after that then the fire brigade came to douse the fire.
https://www.aninews.in/news/national/general-news/4-terrorists-killed-in-jammu-encounter-truck-driver-absconding20221228114737
Mukesh Singh, Additional Director General of Police Jammu confirmed this statement and said that there was an uncertain movement of the truck and noticed that's why they stopped that truck on the check post. And when police checked the truck the hidden terrorists inside that truck attacked the security forces. The armed forces immediately retaliate and all three terrorists were killed at the spot of the firing.
The driver of the Truck flew from the encounter region
The Additional Director General of Police Jammu said that the truck driver ran away from that place but the police are searching for him.
The whole area was sealed and the highways were stopped after this fire round in Jammu.
This incident happened in the early morning at 7 a.m.
A big blast was planned
A big terrorist attack failed near Udhampur near Jammu, because the police defused a 15 kg improvised explosive device (IED) yesterday on 27th Dec.
A major terror plan was saved with the recovery of a cylindrical-shaped IED by our forces and police. In there 300-400 grams of RDX, seven 7.62 mm cartridges, and five detonators in the Basantgarh area were found, officials said.
Police also recovered a coded sheet and letter page of the terrorist organization Lashkar-e-Taiba (LeT) and detained a suspect.