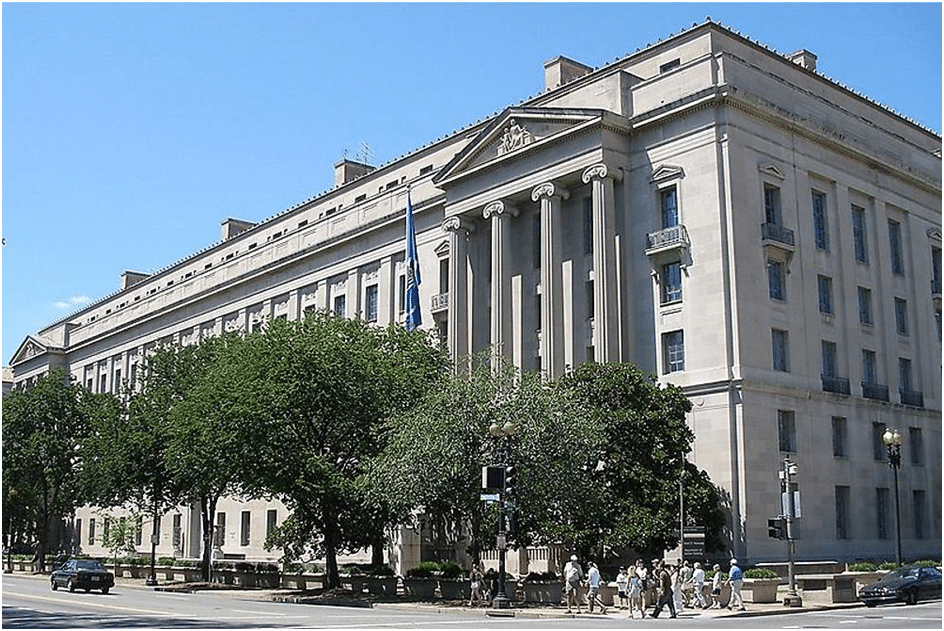 In connection with a global technical assistance scam that targeted over 20,000 victims—many of them elderly—in the US and Canada, five Indian men and a woman have been accused.
Charges of conspiracy to commit financial crimes, computer crimes, and substantive infringements of wire fraud as well as computer fraud were brought against Gagan Lamba, 41, Harshad Madaan, 34, and Vikash Gupta, 33, all of New Delhi; Jayant Bhatia, 33, of Ontario, Canada; according to US Attorney Philip R. Sellinger.
As additional defendants, Lamba, Madaan, Bhatia, and 34-year-old Richmond Hill, New York resident Kulwinder Singh are charged with conspiring to engage in money laundering, financial fraud, and participating in monetary operations involving property obtained via specific illegal activity.
Bhatia has been accused of crimes stemming from his involvement in a sophisticated fraud operation.
Due to her involvement in the scam, the sixth defendant, Meghna Kumar, 50, of Edison, New Jersey, pled guilty last week to an information accusing her of engaging in financial transactions involving property obtained via specified illegal behaviour.
Elderly targeted the most
The defendants are accused of using personal computer access to carry out a high-tech extortion operation on a global scale, according to the indictment, according to a statement released by the Department of Justice.
According to the press release, the operation targeted victims across the United States and Canada, together with New Jersey, a majority of whom were elderly. Seller claimed that con artists routinely prey on elderly victims, intimidating them into shelling out money for unnecessary and ineffective computer repair services.
The main goal was to deceive victims into believing that their computer systems were attacked by viruses or malware in order to persuade them to pay the fraud ring hundreds or even thousands of dollars for a fake machine.
The defendants and other individuals were part of a criminal fraud ring that ran a tech support fraudulent activity in the US, India, and Canada from 2012 until November 2022, according to court testimony and documents presented in this case.
The fraud ring collected over $10 million in revenues from at least 20,000 victims during the duration of the scheme.
Pop up scam
On the victims' own PCs, the fraudsters' pop-up windows displayed false information. Sometimes, the pop-ups were intended to "lock" the victims' computers, preventing them from utilising or accessing their data.
Additionally, the pop-ups stated that the victims' PCs were compromised or attacked with a virus and instructed them to call a phone number for technical support.
The pop-ups occasionally advised victims not to turn off their laptops. The pop-ups were fake, intended to deceive the victims into thinking their PCs were infected with malicious software when they weren't.
When victims dialled the technical assistance numbers displayed on the pop-ups, they were transferred to one or more Indian call centres that were part of the fraud ring.
Members of the fraud ring often claimed that the victims' workstations were attacked with viruses at the customer support desk and offered to remedy the problem for a charge. The fraudsters would then ask for authorization to hack the victims' computers remotely. Once they got access, members of the fraud ring would occasionally download and install a free adblocker programme and tell the victim that the "problem" had been fixed.The fraud ring requested that the victims pay it amounts ranging from hundreds of dollars to thousands of dollars.
Possible sentence
Either electronic check scanning or physical check delivery via FedEx to addresses managed by Singh and Kumar throughout New Jersey were used to accomplish this. The checks were routed to one of the numerous shell companies the fraud ring had set up.
The Indian police had apprehended Madaan on December 14 for taking part in the tech support project and Gupta the following day on domestic charges.
In contrast to Lamba, who is still at large, Bhatia was detained by Canadian officials after an American request for a temporary arrest, according to an announcement from the Department of Justice.
Singh, who was taken into custody at his New York residence, was released on a $100,000 unsecured bond at his initial court appearance before U.S. Magistrate Judge Michael A. Hammer on December 14.
According to the press release, the maximum sentence for the charges of wire fraud and computer fraud is 20 years in prison and a fine of $250,000.The punishment for the charge of money laundering is up to 20 years in prison and a fine of up to $500,000 or double the value of the involved property, whichever is greater.
Dealing in unlawful proceeds carries a maximum sentence of 10 years in prison and a fine of $250,000 (or double the value of the assets involved in the transaction, whichever is greater).