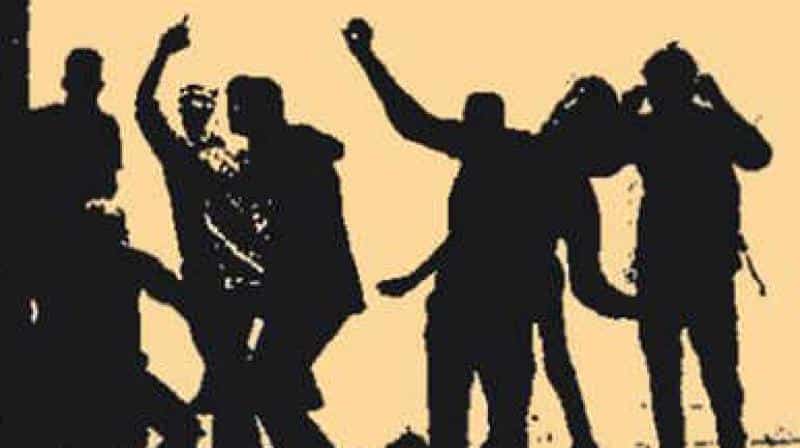 Communal riots have been a matter of debate for a very long time. Communal riots take place as a form of difference between the 2 communities. In recent times, 6 people including a constable were injured in the community clash because of loud music in UP.
2 members of the community started throwing stones during the Durga Puja immersion procession in the Baldirai area on Monday. According to the circle officer Baldirai Rajram Chaudhary, the procession began in the evening. 
The procession began in the evening, when it passed at the time when "Azaan" from a nearby mosque in the Ibrahimpur area was playing DJ. Consequently, the anger (temper) emerged high on both sides and they all got indulged in stone pelting. 
As soon as this incident was informed to the police, the police immediately reached the spot where the incident was taking place. The police team was led by Mr. Rajaram Chaudhary. The police team reached there to control the situation. In this incident, at least 6 people were injured. This included a constable as well. Those who suffered injuries were taken to a community health care center, added the official.
After this incident, a police force has been deployed in the area to put the situation under control. The district magistrate Ravish Gupta and superintendent of Police Somen Verma were also present at the place where the incident took place, added Mr. Rajram Chaudhary. 
Some of the locals shutdown their shops over a call given by the local leader.
The situation has been brought under control, but there are still chances that the violence may begin again. Hence, a police force has been deployed in the area to control the situation even if the clash begins again.
 Police authority added force to disperse the protestors. The stone pelting stopped. There are chances that the police administration will install CCTV footage to identify the whole incident and also the people who started the stone pelting. 
As of now, the whole incident is under control. If in case, in the future it goes out of control, necessary actions will be taken at the earliest. 
Six people, including a policeman, were injured as members of two communities indulged in stone pelting over playing of loud music during a Durga Puja immersion procession in the Baldirai area here on Monday evening, police said.
READ MORE