Regardless of how much you spend on your new watch—hundreds or thousands—it's a good idea to be aware of fashion trends. The latest watch styles for both men and women can be found below. 
Today, watches are a commonplace item. It is used as an heirloom, and fashion statement, other than keeping time. From 2021, the watch business has exhibited a dramatic break from regular models, even though 2020 still has those traditional round dials.
Here are this year's fascinating new watch trends. 
Reconnecting to Vintage Style
The first word we hear in the autumn is vintage. This fashion watch trend is ideal for everyday use because it draws inspiration from vintage features including thin cases, simple dials, and leather straps.
"Fall for the old-style appeal with our best antique watches", wrote Longines in one of its posts
In this style, the Longines Heritage is renowned for its stunning collections.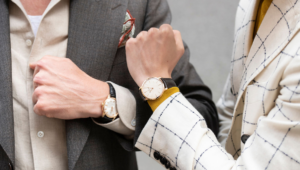 With this Longines Vintage men and women watch, truly exquisite timepieces have embraced the fashion.
Your vintage ensemble wouldn't be complete without this watch, which features a straightforward, clean face that elegantly contrasts with a black leather band. Not to mention the slender silhouette, which will look great under a suit. 
Keep informed with a Smartwatch trend
Smartwatches are a fad this year, which will please all you tech-savvy people out there. Treating yourself to a smartwatch will allow you to have everything you need at the touch of a wrist. It keeps you informed while assisting you in achieving your fitness objectives.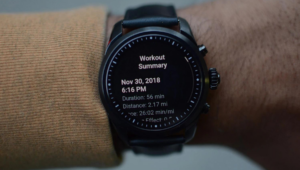 This Montblanc Smartwatch combines high-quality construction with cutting-edge technology to support your best performance. It's no longer just a watch; it's a professional tool with smart notifications, step, distance, and calorie monitoring, among many different abilities. 
Minimalist Watches to look elegant
These basic watches are for individuals who seek a watch that can be worn with any dress or event, transporting you from the office to the bar in a casual or sophisticated style.  
Titan watches have a reputation for being elegant, ageless, and traditional. Their watches are always basic and fashionable, never overly complex.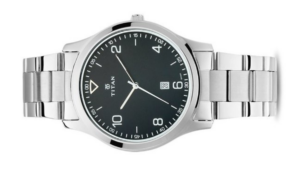 The ideal approach to embracing the minimalist style is with this Titan Watch. Its steel band and black dial will always be in style. 
Brash and brazen watch dials
Colors on rings is a watch trend for the beyond 12 months, and now we're loving it on watch dials. Particular attention is being paid to watches with pastel dials, blue watches, and green watches.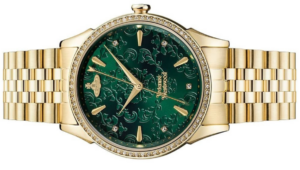 2022 will still see a big demand for inexperienced colored dial watches, and this Vivienne Westwood Wallace Gold Tone Ladies Watch will be a trademark. With its elegant emerald green dial, all-gold construction, and crystal-set bezel, you're sure to draw attention. 
Versatile watch dials
trend
Unusual case shapes are a trend for 2022 that we wholeheartedly support. These odd case shapes are significantly distinct from the standard if you're looking for a watch that stands out a little more.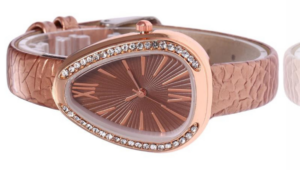 You may also anticipate powerful, geometric shapes to be popular in the upcoming year. 
Character craze on watch
There have always been dedicated watch collectors that are influenced by cartoon culture. That idea is currently gaining popularity as watchmakers lighten the mood by making overt references to the most adored animated characters.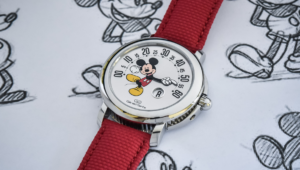 With its new Retrograde with Smiling Disney Mickey Mouse watch, Gerald Génta pays homage to its vintage Disney timepieces from the 1980s. 
Diving deep with a sports watch
Sport luxury watches really came into their own this year, and the classic diving watch will continue to be popular into 2022.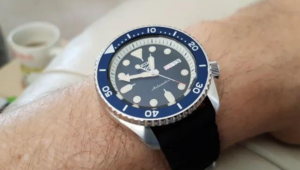 Although they are not necessarily necessary in the current world, watches are undoubtedly a timeless piece of clothing. What watch would be best for you? Even though the year is about to come to an end, you can still acquire one of these fashionable watches to keep up with the times.